Post
Published on July 19, 2023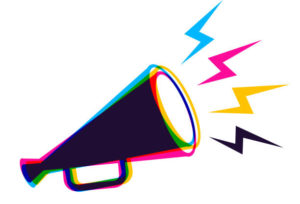 Job ID: 59994
Job Title: Development of Photocatalytic Nanomaterials for Wastewater Treatment RAY Assistant
Application Deadline: Friday, September 8, 2023 @ 11:59 p.m. ET
Applications are only accepted through the Career Centre. Go to the Career Centre portal and search for the posting with the Job ID listed above.
---
Hourly wage: $20 per hour
Hours per week: 7 hours per week
Start date: September 18, 2023
End date: April 26, 2024
---
Job description
Dr. Stephanie Gora, an assistant professor in Civil Engineering at Lassonde School of Engineering, is seeking an undergraduate student in engineering, chemistry, or physics to fill a research assistant position (7 hours per week) to support the "Development of photocatalytic nanomaterials for wastewater treatment" project. Dr. Gora's research is focused on light-based technologies (e.g., UV, advanced oxidation, and photocatalysis) for water purification and drinking water management in small and Arctic communities in Canada. This position offers a unique opportunity to contribute to cutting-edge research focused on the development of renewable photocatalytic nanomaterials to be used for industrial scale wastewater treatment.
The research project aims to investigate and optimize the use of photocatalytic nanomaterials for the purification of wastewater, targeting organic pollutants. The primary focus will be on the design and synthesis of novel photocatalytic nanomaterials based on titanium dioxide (TiO2) and analyzing its performance against different organic pollutants such as dyes, pesticides, and natural toxins of secondary metabolites. The successful candidate will gain hands on laboratory experience in nanomaterials synthesis and statistical data analysis, visualization, and interpretation to draw meaningful conclusions in the research findings. The student may also assist in design and construction of industrially applicable photoreactor. Applicants should demonstrate passion for environmental sustainability and green technologies. Additionally, a strong background in chemistry would greatly benefit the candidate in their research endeavours.
Specific research activities the student(s) will be engaged in:
Assisting in the synthesis and characterization of photocatalytic nanomaterials.

Participating in data analysis, interpretation, and communication of findings in a report.
Conducting laboratory experiments to evaluate the performance of developed materials for various pollutants and water matrices.
Assisting in the design and construction of experimental set ups
Collaborating with other research team members and contributing to regular research group meetings and discussions.
Conducting relevant literature reviews
Type of research experience the student(s) will receive:
Practical experience in conducting laboratory experiments, including nanomaterials synthesis and training in analytical techniques for materials characterization.
Learning to process and analyze experimental data using scientific software and statistical tools.
Exploring relevant literature for better understanding the current advancements in the use of light driven technologies for water purification
Effectively presenting research findings to organize and convey complex scientific information.
Gaining an opportunity to explore the interdisciplinary scientific-principles and a broader perspective on solving complex environmental challenges.
Type of training and support that will be provided to the student(s) in carrying out these research activities:
Training on laboratory safety protocols, hands on experimental techniques, and analytical equipment operation relevant to research project.
Subject matter training on the fundamentals of Nano-chemistry and advanced oxidation processes, necessary to understand the mechanism of photocatalytic nanomaterials.
Assigned mentorship from a PhD candidate who will provide guidance and support through the research project.
Regular status meetings to provide ongoing supervision and support. The meetings will serve as opportunities to discuss progress and address any questions or concerns.
Qualifications
Current undergraduate York student. Applicants from diverse programs of study are encouraged. The Dahdaleh Institute welcomes applications from all qualified individuals, including, but not limited to women, persons with disabilities, visible minorities (racialized), Indigenous Peoples and persons of any gender identity and sexual orientation. York University is committed to a positive, supportive, and inclusive environment.
Currently enrolled as an undergraduate student at York University
Strong academic background in chemistry, physics, or material science and engineering
Interest in light driven water treatment technologies and environmental sustainability
Excellent organizational skills and attention to detail
Strong written and verbal communication skills
Ability to work independently and as part of a research team.
Application materials
Cover letter
Resume
Transcript
Dr. Gora and her research team believe that equity, diversity, and inclusion (EDI) are key to the recruitment and retention of high-quality research students. Students from groups that are underrepresented in STEM are strongly encouraged to apply and all applications will be reviewed thoroughly by Dr. Gora and senior graduate students in the research group to reduce bias in the review process. Candidates are encouraged to highlight their non-academic achievements in addition to their academic successes in their applications and, if they wish, to identify personal circumstances and care responsibilities that have affected their career trajectory. Dr. Gora's research team is made up predominantly of members of equity-seeking groups. The team works to improve safe water access and water equity in communities across Canada, with a special focus on small, remote, and underserved communities. Research students are encouraged to pursue specific topics that interest them within this subject area and to draw upon their lived experience when developing research questions, research methods, and when disseminating their findings.
Dr. Gora works regular business hours in order to balance her work and family responsibilities and expects her students to set their own hours as long as they are available for meetings and research activities between 10 and 4 pm on weekdays. Meetings and external activities (e.g. conferences) are counted towards hours worked. Research group and individual meetings are held in hybrid mode to ensure that group members are comfortable staying at home when feeling unwell or when they have care responsibilities.
If you have any questions, please email Stephanie Gora
You may also be interested in...