Post
Published on 6 April 2021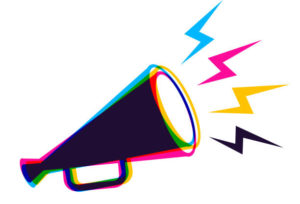 Job ID: 27501
Application Deadline: Thursday, April 22, 2021 @11:59pm
Eligibility Criteria: sfs.yorku.ca/work-study-programs/how-to-apply-for-ray-positions
Applications are only accepted through the Career Centre. Go to careers.yorku.ca/online-system/ and search for the posting with the Job ID (listed above).
---
Hourly Wage: $18 per hour
Weekly Hours: 12 hours per week
Start Date: May 5, 2021
End Date: August 31, 2021
---
Job Description
Under the supervision of Dr. Mathieu Poirier, the Global Legal Epidemiology RAY student will:
Support the development of a global legal epidemiology study of tobacco control measures' impacts in Europe over the last 45 years;
Support the "Quasi-experimental equity evaluation of COVID-19 interventions in Latin American and Canadian cities" project;
Provide support to grant applications, administrative duties, and communications activities related to global legal epidemiology;
Develop skills needed for rigorous social science research on COVID-19 equity and tobacco control;
Attend and actively participate in occasional Global Strategy Lab meetings and seminars.
Specific research activities the student(s) will be engaged in:
Gathering data from international government agencies and research organizations;
Compiling and cleaning quantitative and qualitative data in Excel, Word, and other software;
Creating a structured and annotated bibliographic review of existing literature;
Managing sources using Zotero reference management software.
Type of research experience the student(s) will receive:
Critical thinking;
Data collection and cleaning;
Conducting literature review;
Reference management.
Type of training and support that will be provided to the student(s) in carrying out these research activities:
Methodological training on data collection and analysis;
Subject matter training on global legal epidemiology;
Regular status meetings with your supervising full-time faculty and staff.
Qualifications
Current undergraduate York student (we encourage applicants from diverse programs of study);
Demonstrated interest in global health;
Demonstrated skills, experience, and familiarity with data collection and literature review;
Experience working with people from a variety of backgrounds/cultures;
Excellent communication skills: professional email/phone correspondence;
Excellent computer skills (word processing, email, database management, spreadsheets);
Demonstrates an eagerness to learn and take on initiative;
Demonstrates organizational and time management skills;
Ability and willingness to work both independently and as part of a team with researchers, students, and staff;
Ability to read and/or write in Spanish, Portuguese, or other language would be considered an asset.
List of applications materials:
Cover Letter
Resume
Short writing sample
You may also be interested in...