Post
Published on April 6, 2021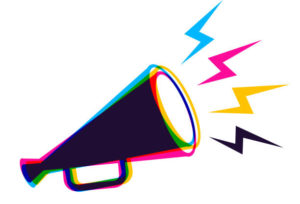 Job ID: 27502
Application Deadline: Sunday, April 18, 2021 @11:59pm
Eligibility Criteria: sfs.yorku.ca/work-study-programs/how-to-apply-for-ray-positions
Applications are only accepted through the Career Centre. Go to careers.yorku.ca/online-system/ and search for the posting with the Job ID (listed above).
---
Hourly Wage: $18 per hour
Weekly Hours: 16 hours per week
Start Date: May 10, 2021
End Date: August 20, 2021
---
Job Description
Under the supervision of Dr. Amrita Daftary and Angela Chen, the Social Sciences Health and Innovation for Tuberculosis (TB) RAY student will:
Continue to support the development of the virtual TB centre (see: http://sshiftb.org/);
Assist in creating a global inventory of critical and applied social sciences scholars and related resources;
Assist in the management and organization of all inventory on the virtual centre;
Design appropriate management systems for scaling the virtual centre in an efficient and effective manner;
Write and edit content for the virtual TB centre;
Participate in various peripheral projects, including, but not limited to literature review on subjects relating to TB through the lens of social sciences;
Provide additional support including administrative and logistical tasks.
Specific research activities the student(s) will be engaged in:
Create a structured and annotated system for organizing resources, projects, and individuals involved in the SSHIFTB centre;
Create a digital research archive of resources that are organized on the virtual centre in such a way that is user friendly;
Explore ways in which the SSHIFTB centre could be improved upon through analyzing user statistical data;
Participate in literature reviews and participate in the writing and editing of manuscripts summarizing research.
Type of research experience the student(s) will receive:
Critical thinking;
Understanding and interpreting qualitative and social sciences research;
Conducting literature review;
Preparing written outputs, summaries, and reports for the virtual centre;
Participating in and hosting various international meetings with Social Sciences TB researchers around the world.
Type of training and support that will be provided to the student(s) in carrying out these research activities:
Methodological training on data and database management;
Subject matter training on global health, social sciences, and TB;
Regular status meetings with your supervising full-time faculty
Qualifications
Current undergraduate York student (we encourage applicants from diverse programs of study);
Demonstrated interest in global health;
Demonstrated skills, experience, and familiarity with conducting literature reviews;
Excellent communication skills: professional email/phone correspondence, public speaking, and presentation proficiency;
Excellent computer skills (word processing, email, database management, spreadsheets);
Demonstrates an eagerness to learn and take on initiative;
Demonstrates organizational and time management skills;
Ability and willingness to work both independently and as part of a team with researchers, students, and staff.
List of applications materials:
Cover Letter
Resume
Unofficial Transcript (e.g. export/screenshot list of courses with grades)
You may also be interested in...