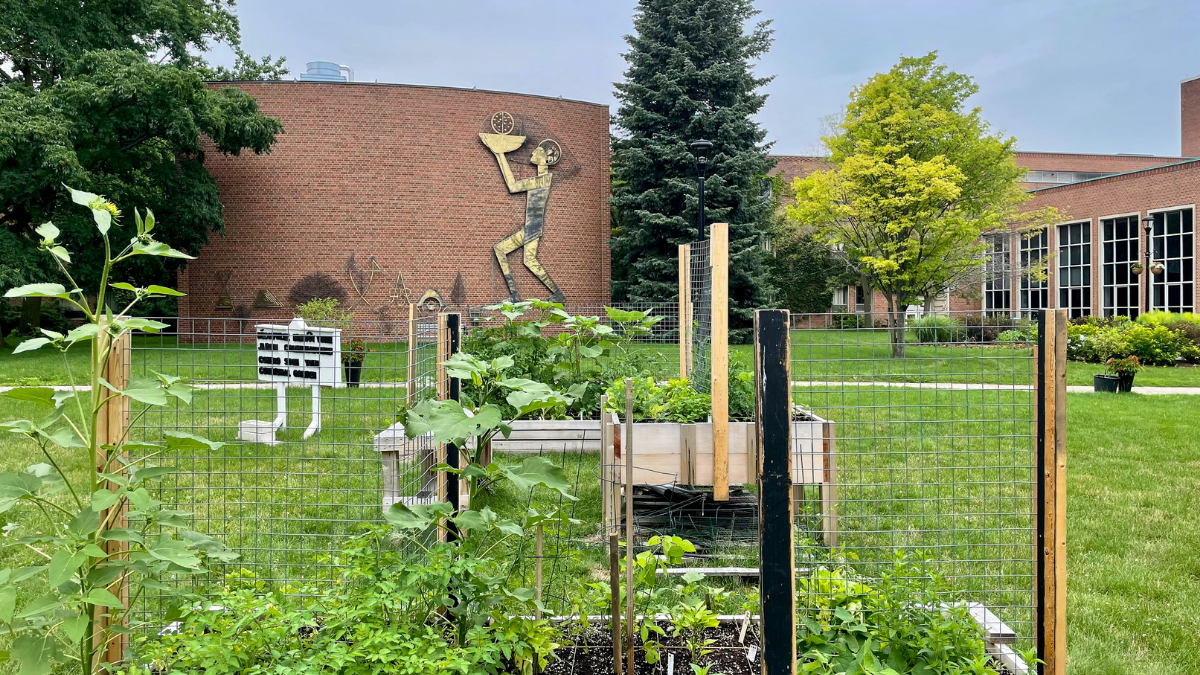 Sovann Muon and the grounds team at the Glendon campus have a unique way of looking at things. They are passionate about what they do, and they believe strongly in sustainability, diversity and inclusion, and in bringing one's whole self to work.
In February, the words from Carol's blog not only resonated with them but confirmed for them that their way of thinking was indeed a good one. They have always believed that while one person may not be able to solve all the world's challenges, one small step, act or seed can take root and make a big impact.
In 2018 Sovann had an idea, he thought what if he and his colleagues Ryan Pimm and Lucas Fleiner, recycled and propagated the annuals? Maybe they could save the University some money, but more importantly they could create something new from something old and at the same time help express through actions, their commitment to sustainability. So, in 2019 they decided to pilot their idea. They moved some plants into the glass area of the Centre of Excellence (CoE) and nurtured those plants. The plants thrived and were re- planted on the Glendon campus grounds the following year. The success of the pilot encouraged Sovann and his team to take their idea one step further.
In early April 2020, the grounds team re-purposed an unused mechanical room on the second floor of CSB. They nurtured over 1000 plants at an average price of $5 per plant, saving the University $5000. By February 2021 the seedlings were ready to be planted on the campus grounds.
Today those seedlings are flourishing flowering and non-flowering plants in the Janet Ross Garden, Rose Garden, Quad Garden, Memorial Gardens (trees), Butterfly Garden, Proctor Gardens, CoE Gardens, and Bull Ring Gardens, they can also be found in planters and in hanging baskets throughout the campus.
Sovann was asked what about Carol's words resounded with him and the rest of the team and he indicated that seeds are like little ideas which can grow into big things. He felt a seed is a metaphor for so many things in this life and said he believed "the strength of diversity starts from planting a single seed".
The Glendon greenhouse project was a success this year and motivation to the creative and ingenious team to repeat the process this fall. They plan to recycle seeds, increase their greenhouse capacity and improve education and awareness about plant propagation.
"To see things in the seed, that is genius." — Lao Tzu
Source: The Pulse - Facilities Services Department