Glendon Campus will welcome three new faculty members this fall: Buddhika Bellana, Rose Ndengue and Célia Romulus.
"Glendon is fortunate to have these brilliant minds joining its rank this year, as we fully embrace a call to build a place that truly reflects our mission, our aspirations and the rich diversity of our student body," said Marco Fiola, principal of Glendon. "Together, they embody Glendon, and they bring a wealth of knowledge and experiences that is nothing short of astounding. We know that they will find at Glendon the fertile ground to make their ideas flourish, and the young minds in which to instill the knowledge and cultivate the values that have made Glendon's reputation as a place that constantly challenges barriers and limitations."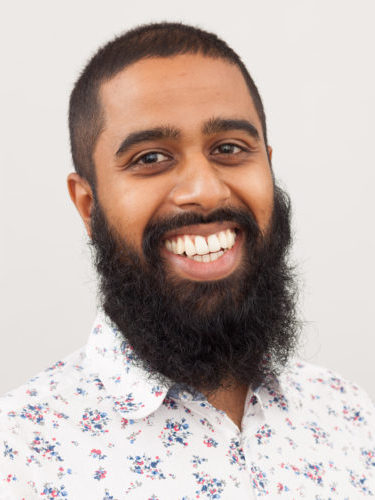 Buddhika Bellana is joining York's Glendon Campus as an assistant professor in the Department of Psychology. He completed his undergraduate degree in psychology at Glendon, and after completing his doctorate at the University of Toronto and a postdoc at Johns Hopkins University, he is back where it all began.
Bellana's research examines how humans learn and remember. Specifically, his current focus is how our existing knowledge affects the formation of new memories and why certain kinds of information (e.g. compelling stories, social situations, emotional experiences) are often more easily remembered than others. To answer these questions, he draws upon a variety of tools, including human neuroimaging, behavioural experimentation, automated text analysis and natural language processing.
In his spare time, you can find Bellana watching basketball highlight reels, reading fiction and reading about how we get lost in fictional worlds.
Rose Ndengue is delighted to join the Department of History at Glendon as an assistant professor. She was previously a visiting assistant professor of political science at the University of Rouen.
Ndengue holds a master's degree in political sociology from the Institut d'études politiques de Lyon and a PhD in African history from the Université de Paris Sorbonne cité, Paris 7.
An expert on African decolonization, gender and Black feminisms in a colonial and postcolonial context, Ndengue's research focuses on the mobilization of African and Afro-descendant women in Europe and Cameroon. With a multidisciplinary approach that mixes socio-history, political science, sociology, postcolonial studies, and feminist and gender studies, her research contributes to the emerging field of Black feminist studies from a transnational perspective.
Ndengue is a dedicated teacher whose classes provide a learning environment that values a critical, decolonial and inclusive approach to knowledge. Her professional life is nourished by her various other commitments: she notably co-founded the Afrofeminist collective Sawtche in Lyon and she is a member of Stand Up for Cameroon.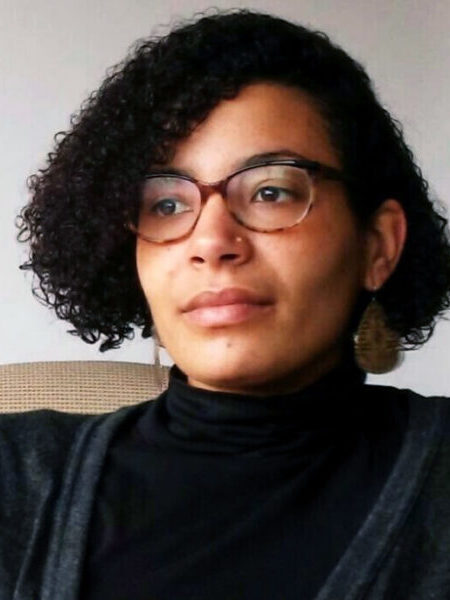 Her research and teaching draws from anti-oppression and anti-racist education, Afro and decolonial feminisms, and explores questions related to the gender and the politics of memory, migrations, citizenship, political violence and interdisciplinary methods.
Prior to completing her PhD, Romulus worked as a program director in the areas of gender-based violence in public spaces and in security sector reform for UN Women, the United Nations entity dedicated to gender equality and the empowerment of women. She continues to work as a consultant and trainer on questions related to anti-oppression, anti-racism, Black femininities/masculinities, gender mainstreaming in public policies and in development.