---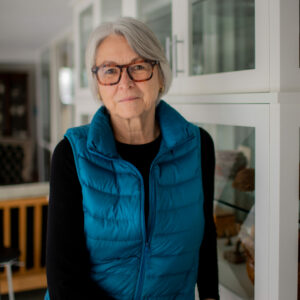 Celia Haig-Brown is a Euro-Canadian ethnographer committed to respectful and reciprocal research and practice. Her first book (1988), a retrospective ethnography of the Kamloops Indian Residential School, was based on interviews with former students. A new and updated edition, Tsqelmucwílc: The Kamloops Indian Residential School, Resistance and a Reckoning, with Indigenous collaborators, was launched on September 30, 2022 at the Tk'emlups te Secwepemc grounds in BC. She co-directed two documentaries with the children and grandchildren of the KIRS students. Her recent film Listen to the Land addresses the complexities of the Naskapi Nation's commitment to land and caribou in the reality of open pit mining (http://www.listeningtotheland.org/). She has completed two shoots for her next film, Rodeo Women: Behind the Scenes (https://rodeowomencanada.org/)
---
Since the 1980s, you have been researching Indigenous histories in Canada and the struggles of Indigenous communities as a result of colonial racisms and associated violence. What drew you to these concerns, and led you to undertake research, writing and documentary film-making in this field? And can you tell me a bit about how these questions are understood differently now compared to when you began to investigate them 40 years ago?
I was raised — I would like to say, I was raised properly! — by a family who taught me serious respect for Indigenous people and helped me to understand about colonization and the taking over of Indigenous land.  That was always part of my understanding. But the research that I did in the 1980s was as a result of the friendships that I had, including with people in rodeo, and the people with whom I worked at the University, who told me stories about their experiences in residential schools. 
Among others, I worked with people involved in a University of British Columbia programme called "The Native Indian Teacher Education Program," now known as the Indigenous Teacher Education Program, that supports teachers in bringing Indigenous ways of knowing into the classroom. It was through these friendships with people and through my work that I came to hear the stories of people who had attended residential schools. And I have to say, in the 1980s, no one was talking about those stories. 
I learned through late-night conversations driving back from the rodeos with a friend of mine called Julie Antoine, who has remained a friend in all the years since. And I thought, "If I don't know these stories, then who else doesn't know about them?" I had never read about these stories in any literature, anywhere. The focus, for me, was then on the people who had survived the schools and who were now living full lives. They had come back to school, they were involved in rodeo in various ways, they were becoming teachers and they were restoring their families that had been torn apart by residential school. So I was keen to talk about the resistance that people had shown.
This is a really fundamental piece of the story of residential schools, the strength of Indigenous people at this time, because they — or their parents, or their grandparents — survived the horrors. In some cases, they flourished in the residential school, because of the way they came there, and how prepared they were by their parents. But this rootedness in their own families, this rootedness in their own communities is where their strength comes from in resisting colonization and the experiences at the residential schools.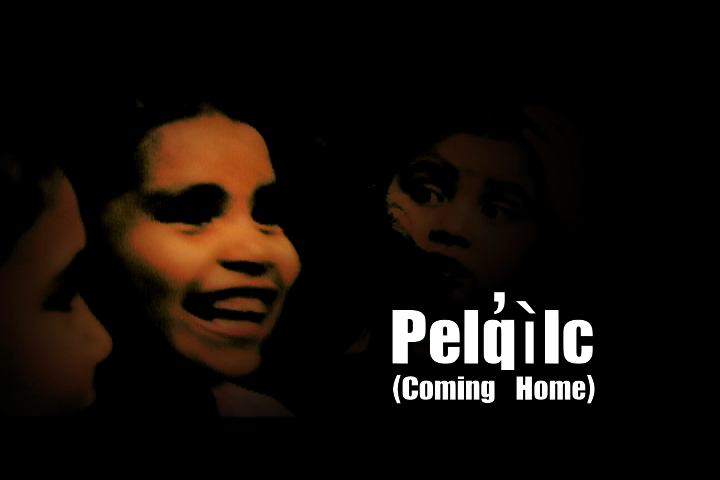 Your film, Pelq'ilc (Coming Home) (2009) focuses on the lives of children and grandchildren of survivors of the Kamloops Residential School. In this film, as in much of your other work, you take up the heartbreak of intergenerational trauma caused by Canada's long and ongoing history of colonialism. Given these long histories of violence against Indigenous peoples, do you believe that reconciliation is possible? What steps are necessary towards healing our relationship with Indigenous people?
The focus I have in my work is not specifically on the heartbreak of intergenerational trauma but rather the survival and the survivance,  that is the "active sense of presence, the continuance of native stories…" and refusal to repeat stories of "dominance, tragedy and victimry," as Gerald Vizenor (2010) writes. The first book I wrote is called Resistance and Renewal: Surviving the Indian Residential School (Haig-Brown 1988) That book was published in 1988 and is still in print, so we are now some 16,000 copies later. The book was taken up by people in communities and organizations outside the university, as well as being taught inside the university. I like the fact that the work went in both directions, both inside and outside community and inside and outside of academe.
I don't want to spend time, as they say, "having people bleed on the floor in front of us." I don't think that's helpful.

Celia Haig-Brown

After Resistance and Renewal, I published two books with the University of British Columbia Press, Taking control: Power and Contradiction in First Nations Adult Education (1995) and Making the Spirit Dance Within: Joe Duquette High School and an Aboriginal Community (1997). I had written many chapters, such as "Border Work" in Native Writers and Canadian Writing (1990), and they weren't getting the same readership that Resistance and Renewal was getting. I thought that if I turn to film, then that will make this work available to people in their communities, and that for me, is important. I want my work in the academy to be useful to communities.
But rather than focusing on the heartbreak of intergenerational trauma, whether in my books or in my films, what I am focusing on is the strength of intergenerational survival and flourishing. In the film and in an accompanying film called Cowboys, Indians and Education (2012), the focus is on the many Indigenous people who are bringing the strength that they have into family and into schooling and so on, in order to regenerate Indigenous knowledges and language. And the Social Science, Humanities, Research Council (SSHRC) grant that funded this film was focused on exactly that: the regeneration of language and culture. That's where my focus goes. I don't want to spend time, as they say, having people bleed on the floor in front of us. I don't think that's helpful. 
In terms of reconciliation… First of all, we now know the word reconciliation is very problematic. It suggests that at some point there was a conciliatory relationship. The relationship between the colonizers and Indigenous people has been one that has been fraught with stealing, disrupting culture, explaining to people that they're less than human because of their spiritual practices, because of the way they live, etc., not one of respect.  We really need to rethink the notion of reconciliation.
The biggest and most important step is for non-Indigenous people to listen to Indigenous people — to just be quiet and listen to the particular people who are speaking — and I mean really listen. Listen to the podcasts, listen to the films that have been made by Indigenous artists, filmmakers, and authors. Read the Indigenous texts that have been written by many Indigenous scholars.  There's a wealth of information available in all spaces you can imagine, from the Internet to the library and all the spaces in between: you just have to seek it out.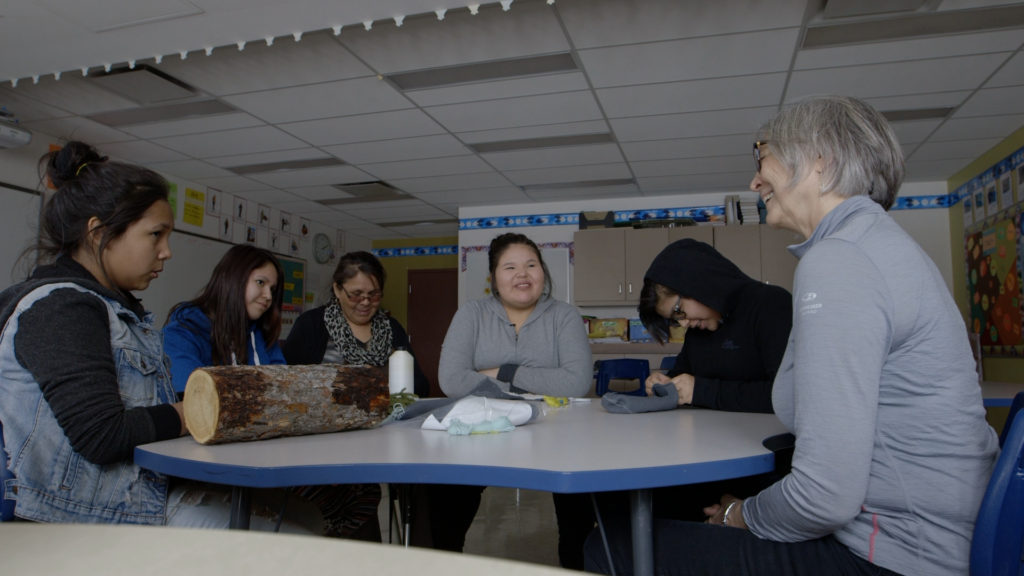 Your latest film, Listen to the Land (2018), focuses on the Naskapi Nation's struggle to honour and renew their culture while remaining involved with open pit mining. You use filmmaking to show the coexistence but also tensions of traditional ways of living with the land and the ecological and social costs of mining.  As a scholar, why did you choose to explore these questions in a film instead of a book or article?
Once I became a full professor, I felt like I could go in whatever direction works best for my scholarly work. Sometimes the university is very conventional in what they recognize as scholarship. That's expanding now and there's a slightly better job of recognizing that scholarship and the outputs of people doing research can take various forms, but I felt: "Now I can move into doing what I really want to do."
I had made the other two films with the Kamloops people, and I went to the Naskapi Nation. I went as part of a larger research project with a man from the Schulich School of Business. The late Wesley Cragg , who worked with the Canadian Business Ethics Research network, had asked me to come to Northern Quebec to meet with the Naskapi. I don't like to do research by dropping in and saying, "Here I am to do some research!" So, I spent time coming to know the school in particular. Wes had asked me to come and work with the school because I'm in the Faculty of Education. 
Once I got to Kawawachikamach — which is the name of the community — it became clear that this was a very important community in challenging stereotypes of Northern communities, and the struggles they're having. This community is very well positioned. They've engaged in open pit mining as a way to maintain their economy so that they can stay in the North and thrive. Primarily, they run secondary industry related to the mines, so they do things like maintain the airport, roads, etc. They live that contradiction of the open pit mining and their commitment to their traditional culture: for instance, they are 96% fluent in their language.
I love the ability that film has to move beyond the academy.

Celia Haig-Brown
Their school has been a provincially run school for a long time. In contrast to those communities that have had day schools, or that have had residential schools in the past, they have control over their school. If you walk in the hallways of their school, everyone is speaking in the Naskapi language: the people answering the phones, the people in the office, etc. When you speak only English, it's a bit of a detriment, which is a lovely reversal of the usual situation.
I thought it was important to get the word out there about the community, and again to challenge stereotypes. I was surprised when I approached the Chief and council and told them what I was thinking of and found out that they were really receptive to the idea of a film. It was only after the film was launched — we were actually at a launch at York University — and I said to the Chief, "I don't understand why you let me do this! I came as an outsider to your community, and knowing this, you let me go ahead and make this film." He said, "The reason that we did that is that we want people to know about our community."  I felt fantastic at that point. What that meant is that I was useful to them. They saw me come into that space, having some skills, and they said, "Go for it, because this is something that we want." That is how I got there. Again, a film is accessible; it can be used in the university; it can be seen elsewhere.
This film went to the Irvine International Film Festival in California. People there saw what the Naskapi are doing, and I love the ability that film has to move beyond the academy.
Finally, I understand that you are currently working on a film about rodeos and the women who work behind the scenes to make them happen. What can you tell us about this documentary, so far, and how you got interested in cultural and sporting phenomena?
Well, my life has been a very interesting set of lives. When I married, I married a rodeo cowboy. He was in the position of taking over a rodeo business with one of his friends, as well as a backer who had some money to buy the rodeo outfit. To help pay the bills, while he was setting up the rodeo business, all week I was in school teaching. Eventually, I was working with the University of British Columbia and the Native Indian Teacher Education program. On the weekends it was rodeo time, so I would drive the tack trailer to the rodeo, and I would take some of the kids from school whose families were working with rodeo. I did all the kinds of work that you can imagine: feeding stock, secretarying, all kinds of behind-the scenes work. 
In some ways I got a bit disillusioned because the people who are recognized in rodeo are the boys with the belt buckles. People see the competitors. Sometimes they notice that there's a woman who does barrel racing who is similar in some ways to the boys. In truth, like many other institutions, rodeos have all sorts of women working — feeding stock, raising bucking horses, looking after the children, feeding everybody, driving to the rodeo, taking care of horses, etc. This work is invisible, so I thought it would be interesting to make a film that honoured those women. I still stay connected with rodeo people and I mentioned this idea to them.
What's interesting about rodeo is it's a very small culture, a very small community. I can be away for 20 years, and everybody knows who I am and who my children are. They want to know what my children have been doing. My late ex-husband was admitted into the Canadian Rodeo Cowboys Hall of Fame. Everyone knows who he is, even though he has passed away now and is no longer around. It is a very intense little culture.  So, when I mentioned the possibility of this film to some of the women that I knew, and some of the women that I met when I went back to watch some rodeos, they were very excited. And I have to say, some of the cowboys were as well. They said, "It's long overdue. These women — the women doing this work should be recognized." 
I've done two shoots so far. I don't even know how many people I interviewed, but last summer I interviewed a lot. I probably have 15 interviews, I think, and a whole lot of footage at rodeos, at the ranch of a woman who's raising bucking stock, around various people's homes and places. Most of my winter is about to be spent reviewing that footage and deciding what gaps need to be filled in, and then I will have at least one more shoot this coming summer, and then move into post-production. I guess I am in some sort of in post-production now, because I am looking at film that we have already taken.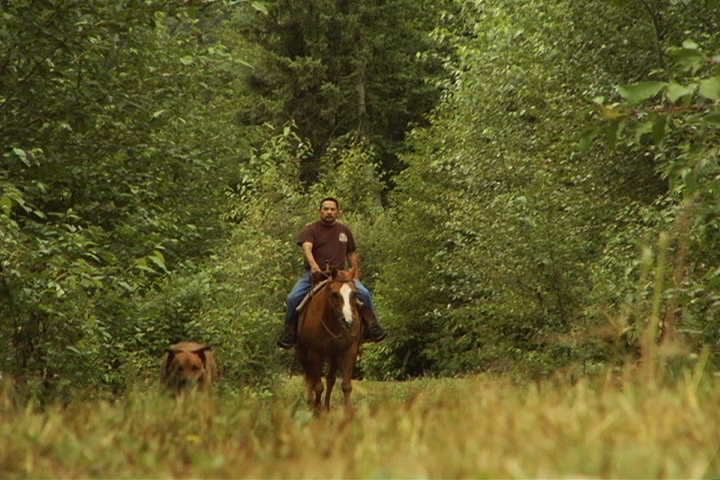 How did you get started in rodeos?
I just fell into rodeo, but what really brought me there were the horses. I have had horses my whole life. I do not have one now, but I love horses.  At first, I was actually reluctant to be involved with rodeo, because I had the thoughts that many people do, "Oh, it's so cruel!" And "Those poor animals," etc. But then I got to know those horses. Bucking horses are amazing athletes. If they are not athletic, they won't buck. They will buck a couple of times, and then they will not want to continue. It's like "I don't want to be a marathon runner, I'm gonna just eat my hay and let somebody ride me." The bucking horses themselves are lovely, free, and independent spirits. Some of them are very tame and sweet until you put a person on their backs, and then they go, "Not doing that." So I really like that part of them. And I just love horses. That's what brought me in there to rodeo, along with this man that I married. 
I'm really interested in the latest film that you are working on about rodeos. I have only the stereotypical idea about rodeos, the idea of cowboys on horses. Can you tell me about the behind the scenes work that you and other women participate in? Is it like looking after a show horse? 
Well, horses in rodeos are not like show horses. Yes, the horses have to be fed and watered every day, and they have to be fed and watered after the rodeo. They've done their work for the day, and somebody needs to make sure they get fed and watered because they'll be there for another day, probably.  But the horses themselves, when they're not at the rodeo, during the week, they're turned out so they're in a big field. Somewhere where they're able to run free. They're not stuck in little box stalls where they get turned out for twenty minutes a day. They're actually running around free and in a herd as horses do. They're kind of close to what their natural state might be. So that's maybe where we might start. When the horses are out running around free in a field, it's quite a big field, because there are thirty or forty of them. You have to get them. You have to round them up. You have to bring them in. So one of the jobs I had would be going with the other cowboys.
We kept them at a very large ranch called the Douglas Lake Ranch. This was  hundreds of acres. The horses would be out there and then it would be time for the rodeo, so we'd have to go out. There'd be three or four of us on horses, and out we would go, and find them, and they would hide in the trees, and you have to be sure you're looking everywhere and gathering them all because they all need to come. And then what's really exciting is, once they get moving as a herd — they're not cows, they move fast — somebody has to be in the front, for instance, if they're going through a gate. There's always a lead mare, and if you get the lead to control the others, then all the horses will go where you want them to go.
One day, I remember being at the ranch, and I was the person that had to be with the lead mare. So I was riding my horse at 100 miles an hour and with the lead mare, we got to the gate that all the horses had to go through.  And she turned the other way, and away they all went. We had to go back and gather them all again and get them going.  That was the really fun stuff. I love that part, although it's scary — you're going 100 miles an hour.
So the work was chasing horses, loading horses and steers and bulls into the trucks. The bulls are ferocious, so you have to watch them. At the same time, they understand what their work is, they understand what's going on. So, they don't tend to be cranky all the time. But you have to pay attention. They're big and if they start pushing and shoving each other they can smash into you quite easily.
When I mentioned the possibility of this film to some of the women they were very excited. And I have to say, some of the cowboys were as well. They said, "It's long overdue. These women — the women doing this work — should be recognized." 

Celia Haig-Brown

Once you've got the horses gathered, you need to load them into the trucks. I never did drive the big trucks because I had enough work to do and I thought if I drive that truck once, I'm going to end up driving that truck a lot and I didn't really want to. I never did. One of the guys working for us would drive the truck. And then we get to the rodeo.
Once you get to the rodeo you have to sort stock, sort them into particular pens so that they're ready to go into the chutes for the guys to get on them. And it is a show, so everything has to be timed carefully. You want to make sure the horses are in place for the cowboys to get on, so that for the audience it's a show that moves along.  Because people can stall forever. The horses can stall. Anything like that can happen. I would often be involved in sorting stock. This one goes in section one, this one goes in section two, this one goes in section three… This means moving the gates back and forth and a whole set of pens at the rodeo grounds itself.
The other thing that I was really involved in was being the secretary of the rodeo. There's now a central entry system that's computerized. That makes everything much simpler. But in my day — in the old days! — we would go to the town where the rodeo was going to be held on a Thursday night. Cowboys would phone in to the rodeo entry office from all over Canada and you'd have to take their name, you'd have to note the day that they wanted to to ride their stock. If it was a Saturday/Sunday rodeo, they might want to be on Saturday because they're going to be in another rodeo already on Sunday. You take down the events that they want to enter, etc. You have all of that information on these little cards, and by the the next day, Friday, you sort through the entry forms and draw the list of all the cowboys who are going to ride bareback horses or all the cowboys who are going to ride broncs, or all the cowboys who are going to ride bulls.
And then the stock contractor comes. That was my late ex-husband with the various animals that are going to be there, and you draw stock. We literally had a tin can with the names of the horses. I would say the name of a guy, and they would pull the horse's name out of the hat and so they would be paired over the time. Then  you develop a programme which is ready for the people coming to the rodeo the next day.
So then the cowboys all come, and they all had to pay their entry money, and you have to keep track of their money.
Oh, and the judges!  You have judges, cards. The judges each have a card where they score the man and the horse — the person on the horse was usually a man. Each contestant is given a total score out of a one hundred. You have to track those cards, make sure they've added things up properly, and then you see who's won. Once you've done that, then you have to divide the prize money, and that's  complicated since the distributions depend on how much prize money is available. It's a certain percent for first, for second, for third, etc. You add together the entry fees, the prize money and distribute that. At that time, we wrote out checks sitting there and then by the end of the rodeo, the guy who's the boss of the rodeo committee, the local person wants to make sure all the money balances. 
And then somewhere in there you feed the horses. After the rodeo on Saturday, make sure they've got water and food and Sunday night it's time to drive home. So you load up the tack trailer, or whatever, and home you go.
 I was really super involved before I had children. Once I had little children I was less involved in that way. I would be secretarying, but I didn't do as much driving of this, that and the other things. When I had two babies in a row, I took a year off, but other than that, I worked. I worked in the teacher education program during this time as well. So yes, it was complicated, and sometimes, once I had kids,  often I would stay home on the weekends and look after any horses or bulls that didn't go to the rodeo. Then I would be in charge of feeding them, so I would gather my three little kids and we would go down and feed the hay and make sure the kids didn't get in bull pen.
I'm assuming your kids also love horses.
Yeah, they're rodeo kids. And later, I left my rodeo, my husband, and went back to do my doctorate. And I took my three kids to the city with me, to Vancouver, they still talk about how that was really hard for them, because they felt like they were rodeo kids and suddenly they were in the city, and they had to make these adjustments. Now I think it served them well, because you know, they've learned and they've got jobs, and they're doing fine. But they do talk about how hard that transition was — and now and again they go to the rodeo. People know who they are. "How are you?" "How are your kids?" "Good to see you!"  "How's your mom?"
One of the questions that I'm asking people in this latest documentary is "What keeps you coming back? Why do you do this?" Because it's a really hard life. I mean, I'm talking with great great glee about running those horses in, but if your horse trips and falls, down you go. It's not running around in an arena that's all nicely manicured. It can be dangerous  and it's a rough life in a lot of ways. It's a culture unto itself.   People know everybody. They know each other. It's a very small world.
---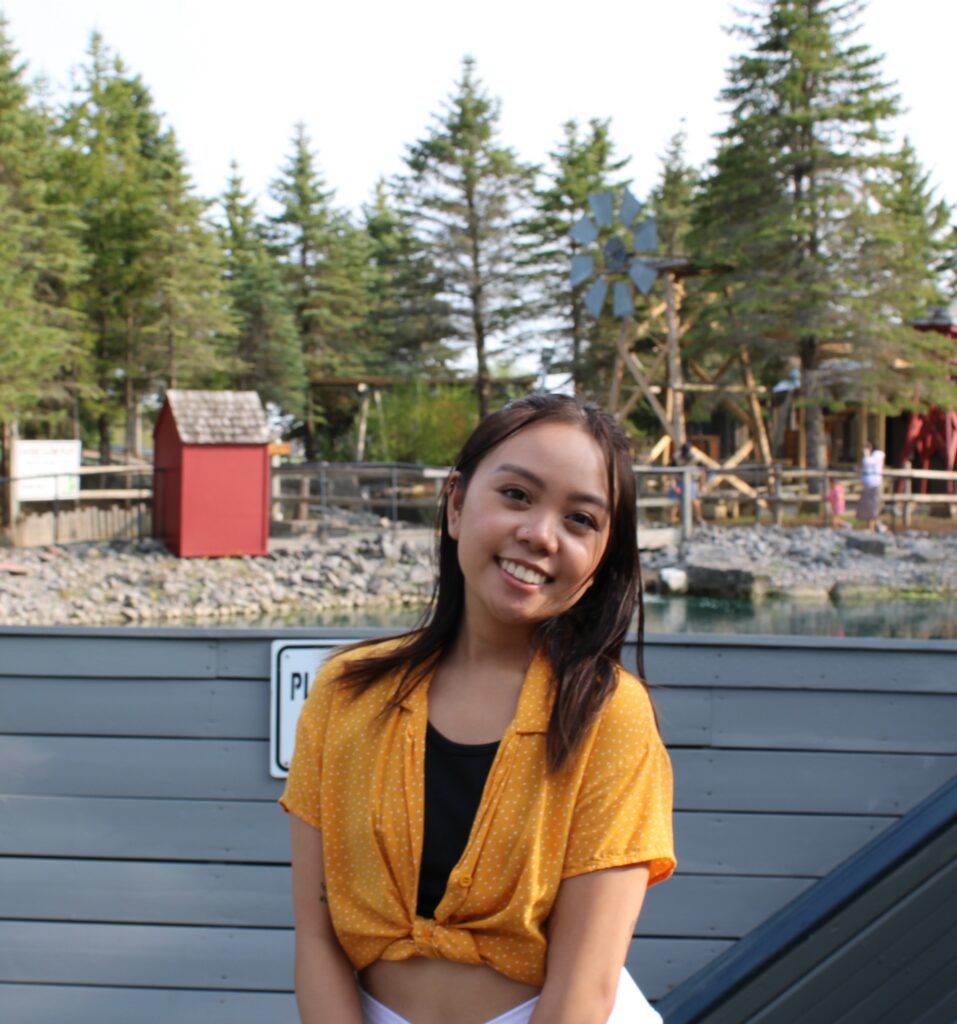 Alyssa Ramos is a third-year student at York University in the political science program, specifically at Glendon College. As a research apprentice in the Research Apprenticeship Programme, she is interested in researching peoples' effects on the world and how their efforts impact the groups they sought to help. Using her political science background, she attempts to understand the impact of capitalism on society and the failures of developed countries in the global south. She aims to continue her education after completing her undergraduate program by obtaining a master's degree in public policy, administration, and law to continue furthering her understanding of the effects of capitalist policies on society.