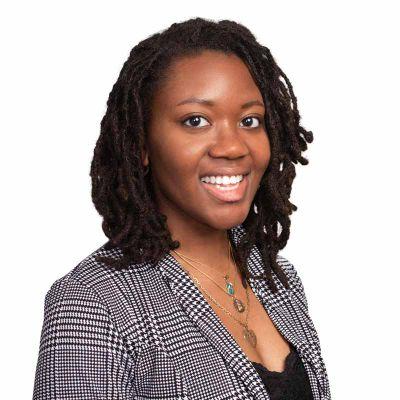 This $700 Michael Drache 'Big History, Big Ideas' Prize recognises a student with an outstanding, investigative academic essay or digital project which focuses on the theme(s) of inequality, racism, social activism, LGBTQ activism, climate crisis, indigeneity, or global capitalism. Professor Dr. Jack Cécillon nominated Zipporah Davis paper "The Nk'Mip Winery: From Victims of Colonization to Entrepreneurial Powerhouse" which she submitted as part of his course "HIST 4215 3.0 Bottles, Borders and Bootleggers: The Origins, Evolution and Revival of Ontario's Wineries."
Zipporah Davis is a recent graduate from Glendon College who holds a degree in political science with a minor in history. Her university journey was driven by her deep passion for understanding the Canadian legal system and how laws affect various underserved communities.  She has participated in multiple moot competitions and attended her first Model UN conference in 2020 at McGill where she and her partner were awarded for an excellent strategy paper. Outside of the classroom, Zipporah stayed active and coordinated several projects with the Lions Cup Moot, Glendon Student Life, York International, and 1919 Magazine. Currently, she is a Creative Fellow for INKspire where she will explore the speculative side of her writing. 
Having always been interested in BIPOC-led economic initiatives, and understanding how societal disparities often exclude or even discourage us from pursuing such endeavors, were the inspiration for Zipporah to write the award-winning essay. 
"The Nk'Mip Winery: From Victims of Colonization to Entrepreneurial Powerhouse" delves into the history and economic triumph of the Okanagan people residing in British Columbia. Despite the devasting impact of colonialism, the Okanagan's cultural emphasis on adaptation gave them the leverage to initiate over a dozen entrepreneurial projects--one of them being Canada's only Indigenous-owned winery. This allowed them to effectually become the "Entrepreneurial Powerhouse" we know today.
"Learning about the success of Nk'Mip gave me newfound hope while also providing an opportunity to expand my understanding surrounding the history of one of Canada's many Aboriginal peoples."

Zipporah Davis
Upon receiving the news of her nomination, Zipporah expressed her gratitude and stated:
Thank you so much for the honours of being the 2023 recipient of the Michael Drache Essay Prize. Your recognition of my work means a lot to me. Glendon has fostered a great deal of intellectual growth and helped me explore my academic potential. My deepest appreciation to you, Professor Jack Cecillon, for believing in my capabilities and introducing me to the rich history of Ontario viticulture.

Zipporah Davis
Zipporah's success is a great encouragement for the Glendon community to continue its quest for academic excellence and to nurture the talents of the next generation of researchers. Congratulations to Zipporah on this well-deserved recognition and on her future legal studies !