Preparing your application to graduate studies at York University and/or other interested universities requires research and planning. Some students start preparing their plan for graduate studies as early as two years before they submit their application. Select the program information below to help guide you on what the admission requirements are.
Please note the graduate funding available for Critical Disability Studies applicants.
Graduate Tuition and associated fees are calculated per term (4 month period). To review the cost of one term, select the Graduate fees dropdown menu and select (Faculty of Graduate Studies - MA or PhD)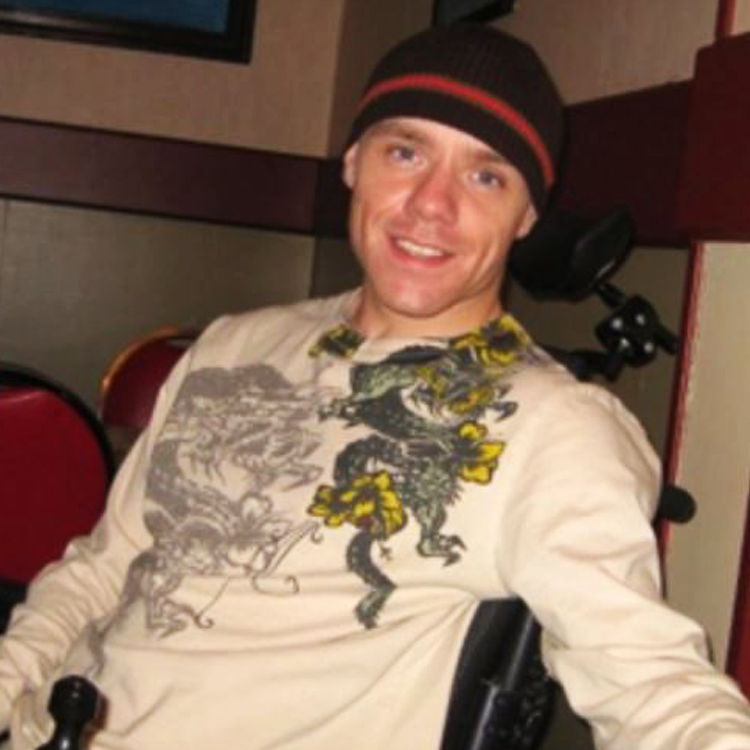 Peter Mackey
Peter Mackey Critical Disability Studies Entrance Scholarship
Incoming doctoral students may be eligible for our Peter Mackey Critical Disability Studies entrance scholarship.

This entrance award will be given to newly admitted students to the Critical Disability PhD Program who self-identify as a person with a disability and demonstrate the array of experiences acquired within their pursuit of higher education at the doctoral level, their interest in critical disability studies, and what they hope to accomplish with their education upon graduation. Please see the application below. Submit the form and required documentation with an email to gradcds@yorku.ca by January 15.
Peter Mackey Entrance Scholarship application (.pdf)

Critical disability studies scholar Peter Mackey was known for his kind heart
Application Period
Fall Application:
Oct 15, 2023–Jan 15, 2024
MA (full-time and part-time);
PhD (full-time only)

Learn More
The Graduate Program in Critical Disability Studies at York is an exciting environment to pursue innovative, socially engaging, career-ready education. Contact our Graduate Program Assistant to learn more.