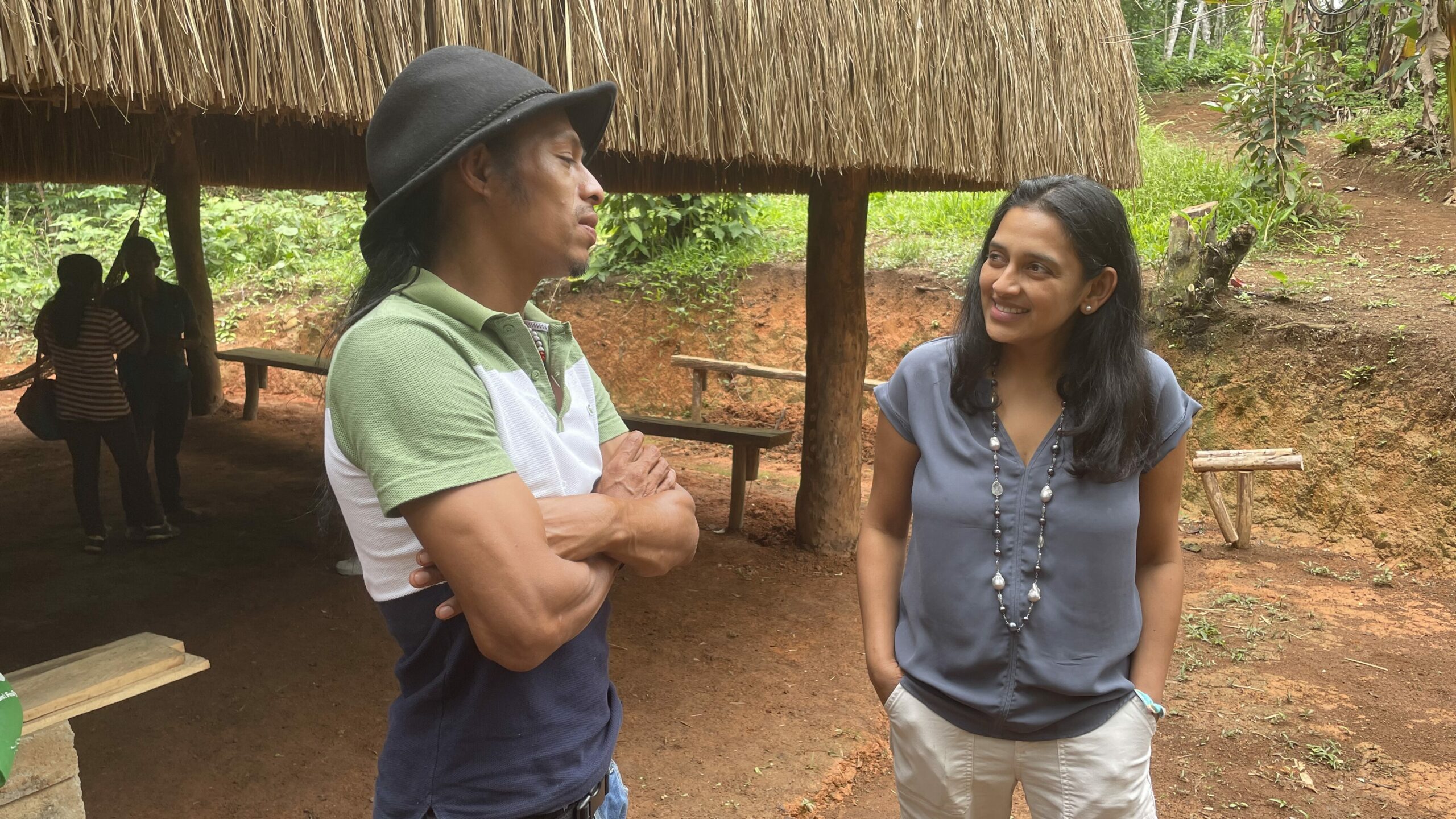 AFTER TAKING AN IMMERSIVE, community based field course at York's Las Nubes EcoCampus in Costa Rica, associate professor of Psychology and environmentalist Adrienne Perry knew she wanted to become more involved. When the Faculty of Health invited course proposals for a new Study Abroad program there, she jumped at the opportunity.

"I immediately started researching how to adapt our existing undergraduate course on Environmental Psychology for Las Nubes," says Perry. Her resulting Study Abroad course examines human impact on the biologically diverse Costa Rican environment, and the gap separating our knowledge, attitudes, and feelings from actual behavior. "How can we use this knowledge to help ourselves and others behave differently?" Perry asks her students.
The course is one of four Faculty of Health offerings at the EcoCampus, each uniquely designed for the intensive, 10-day summer program. Participants report a "life-changing, empowering" experience that "opened their eyes" in ways not possible in the traditional classroom. Living with families in a remote rural community – without hot water, on a diet heavy on rice and beans – makes the learning even more vivid.
Another course offered last summer was Social Determinants of Health in Costa Rica, taught by Global Health assistant professor Mathieu Poirier. "Much of our time was spent speaking to people from very different backgrounds including farmers, teachers, nurses, and Indigenous communities in different parts of the country, and hearing directly from them how determinants of health impact their lives," says Poirier, York Research Chair in Global Health Equity.

Mutual respect and bi-directional learning were key, Poirier continues. "Not only were we discovering challenges faced by people there, but also learning from Costa Rican systems that could benefit Canadians – like universal access to nutrition, and dental care for children and integrated community care that is NOT present here!"

Next summer, the Faculty of Health will host two new courses at the EcoCampus: Community Psychology and Promoting Global Health.
For Community Psychology, professor Michael Pettit says students will learn the theory of critical psychology through classroom instruction, and then "see some of these ideas in practice, through their lived experience."
Examples include talking to staff about health-care issues at a community medical centre and connecting with members of Indigenous groups about their struggles with land rights and health.

Global Health associate professor Amrita Daftary's course on Promoting Global Health will be rooted in principles of decolonization, equity, inclusion, and self determination. Being immersed in this unique global health environment will enable students to see the issues and the landscape differently, she suggests. "We come from a space of some privilege, so I hope there will be a new awareness and reflection on those differences," Daftary says. "My wish is that students can embrace and celebrate the resilience of people who are already promoting health in that environment, with the processes they've begun."