Nurses have the option of working in a range of different practice areas-and since nursing knowledge and skills are highly marketable and transferable you may choose to work in several areas over the course of your career. Some careers in practice include: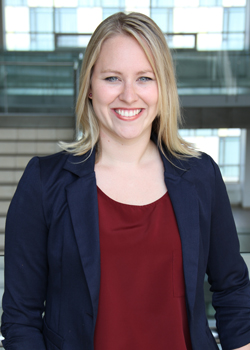 Valerie St-Denis
2013 BScN Nursing (2nd Entry Program)
Registered Nurse (Multi-Organ Transplant) at Toronto General Hospital
Thriving from the diversity of placement experience
After graduating from York's Bachelor of Science in Nursing program in 2013, Valerie has gone on to become a registered nurse working in the multi-organ transplant field with University Health Network. Valerie says that York's 2nd entry nursing program provided her with the experience and expertise she needed to succeed in her field of nursing, and found her current job through her nursing placement at York.
"What I like most about the program is that it is rooted in client-centered care, which is really important to nursing, and I think that's what makes the program really special."
Valerie also says that she loved the 2nd entry nursing program because it not only provided her with the skills and knowledge she needed to succeed in the real world, but it also brought together a group of all kinds of different people, who worked together and supported each other. York also provided unique technological opportunities through the NSC, or Nursing Simulation Centre, where students practice procedures on models that are controlled by computers.
"We get to practice our skills and techniques before we go out in the real world. York has the technology to help us become better nurses."
But the reason that Valerie chose York was because of the opportunities the 2nd entry Nursing program gives you before graduation. "York gives you the opportunity to try out a variety of different fields before graduation, you have the chance to try out pediatrics or mental health."
"The program provided me with amazing placements in all fields of nursing, and the final one actually led to my current job at University Health Network. I feel ready for a career that can change people's lives."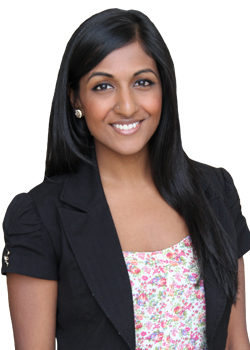 Anushika Jeyakumar
2014 BSc Nursing (Collaborative Program)
Registered Nurse at Credit Valley Hospital
On the path to a career in oncology
After graduating from York's Bachelor of Science in Nursing program in 2014, Anushika went on to become a registered rurse at Credit Valley Hospital. She says that her education at York gave her the experience and preparation she needed to pass her Canadian Registered Nursing Exam and begin her career. Her placement experience at York also helped her to determine that she wanted to focus her field of study on oncology.
"Throughout my education at York, I was able to learn from professors with a wide range of nursing expertise and knowledge. Through my program I was able to gain a wide range of experiences in a variety of placement fields including pediatrics, oncology, and community."
Helen Olabode
2011 BScN (2nd Entry Program)
Labour and Delivery Registered Nurse at Brampton Civic Hospital
Recipient of Joan C. Ballantyne
Compassionate Nursing Award
Devoted to compassionate, patient-centred care
Upon completing her degree in Nursing, Helen Olabode had honed not just her interpersonal skills, but also her business, critical thinking, research and communication skills amongst a plethora of others. "I came out prepared for my career as a nurse as I was given the skills necessary for developing patient and family-centred care. Moreover, I was able to refine my communication skills that have now permitted me to enhance my voice in the community".
She benefited particularly from the multifaceted exposure that her program gave to social workers, physicians, dieticians and psychologists who belonged to a larger group of experts and professionals. This broadened her current scope of healthcare by exposing her to multiple angles from which patient care should be approached.
Helen's dedication and commitment to her patients awarded her the Joan Ballantyne Compassionate Nursing Prize which is given to an individual who is able to demonstrate talent in the field of nursing by demonstrating kindness and compassion toward all patients under his/her care. Helen is currently working as a Labour and Delivery Registered Nurse at Brampton Civic Hospital.
Volunteering has always been an integral part of Helen's studies. While an undergraduate student, Helen joined the Student Health Ambassadors at York (SHAY) Program which facilitated the development of her personal and professional leadership skills. At the moment, Helen volunteers for McMaster University interviewing prospective students looking to gain entry into School of Rehabilitation MSc Physiotherapy Program.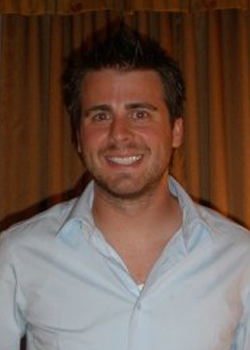 Paul Jeffrey
2002 BScN Nursing (Collaborative Program)
Registered Nurse and Professor of Nursing Studies at Humber College
From the emergency room to the classroom training a new generation of nurses
Paul Jeffrey began his nursing career in 2000 following graduation from York's School of Nursing's Collaborative BScN Program (with Seneca and Georgian Colleges) when he accepted a nursing position at William Osler Health Centre in Brampton. After three years at William Osler, he moved to Sydney Australia to work as an emergency room nurse. From there he returned to Canada to complete his master's degree in the Nursing and Adult Nurse Practitioner Program at the University of Toronto.
In 2007 he was offered a full-time appointment as a professor and program coordinator of Nursing and Health Sciences at Sheridan College. This was a fantastic opportunity, but ultimately forced him to leave the clinical setting as a practicing Nurse Practitioner. In August 2013 he left Sheridan College to begin working at Humber College as a professor of nursing.
Paul continues to work as a nursing professor, focusing his time on lecturing and research related to simulation technology and critical thinking. He is also happy to say he has made his way back to the clinical setting as a locum Nurse Practitioner. "When I reflect on my career progression I am most grateful for the solid foundation laid by the BScN Program at York University's School of Nursing."
Joanne Gallevo
2001 BScN (Collaborative Program)
Clinical Nursing Manager at Emily's House
Leading the way in palliative care at Emily's House, Toronto's first children's hospice
A passion for helping others is what defines most individuals in the Nursing Program. While a hospital setting is a prime destination for many graduates, Joanne decided to use her degree to get involved in the establishment of Philip Aziz's Centre's Emily House as a Clinical Nursing Manager.
"Emily's House is Toronto's first children's hospice that provides hospice services for children from 0-18 years old who have a life-threatening illness. Its services include respite, and end-of-life care. Currently, I oversee Emily's House policies and procedures, as well as the recruitment of nursing staff.
The underlying philosophy of York's nursing program – which promotes the active involvement of the patient in the care giving process – is what inspired Joanne, now a Registered Nurse, and her outlook on patient care. "While at York University's school of Nursing, the person centric model of Nursing that I was introduced to has helped me become not only a confident, competent Clinical practitioner, but also a caring advocate for the patients and families that I serve".
Prior to attending York, Joanne completed her Masters of Science in Nursing from the University of British Columbia. She is also a Certified Hospice Palliative Care Nurse with the Canadian Nurses Association, and an Executive Member of the Registered Nurses Association of Ontario Palliative Nursing Interest Group.
Related Websites

Learn More
For more information about this degree, visit the School of Nursing website.