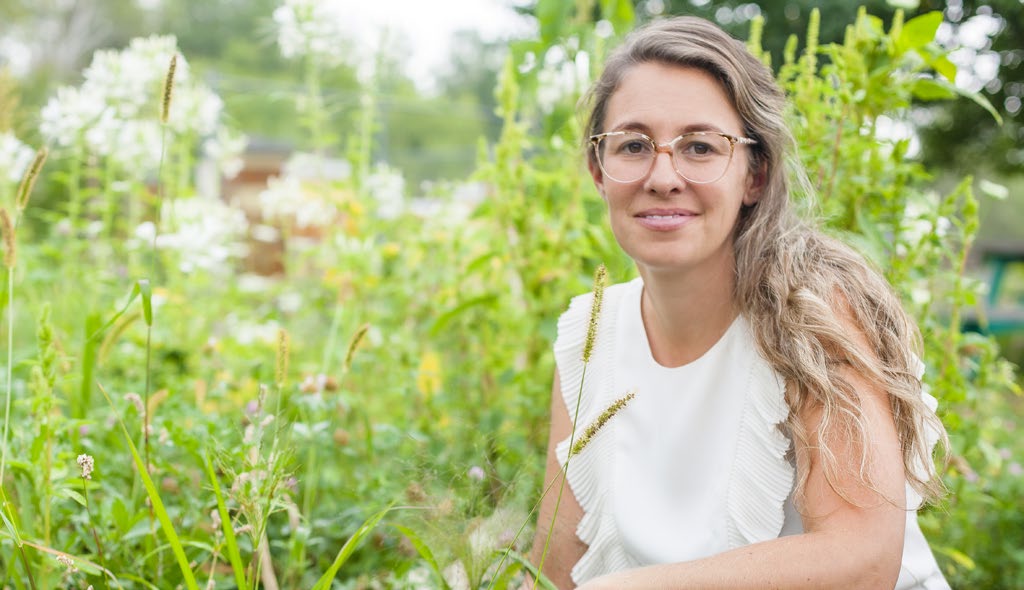 Jessica Vorstermans
HEALTH POLICY & MANAGEMENT
PARTNERING WITH INDIGENOUS EDUCATORS to engage in land-based experiential learning, Health Policy & Management assistant professor Jessica Vorstermans works to deepen and decolonize thinking about health, care and wellness among students in her first-year Health on the Frontlines course.
This past spring, Vorstermans secured a Faculty of Health Funds for Innovation in Teaching grant to partner with Sweet Grass Roots Collective, a local group working to re-Indigenize urban spaces through earthwork, art, media and storytelling. Collective leaders Joce Two Crows Tremblay and Jennifer LaFontaine facilitate hands-on learning experiences, in person and virtually, covering Indigenous ontologies and approaches to health, wellness, rights and land.
"We are working to understand how colonialism has been the central process in organizing education, health, really our whole world," says Vorstermans, who teaches in the Health Studies undergraduate program and at the graduate level. "As a settler scholar, it is important that I make space for Indigenous ways of seeing and knowing, which encompass more holistic ways of doing health and wellness. It is my work to make this space; to build reciprocal relationships with Indigenous educators and to do the work of meaningful engagement with Indigenous knowledges."
Vorstermans and her undergraduate students met for a land-based learning session among the maple trees at Black Creek Community Farm on September 28th, 2021 where Sweet Grass Roots Collective stewards the land, including a Three-Sisters
Medicine Garden. Jennifer LaFontaine of the Collective provided students with the opportunity to taste sweetwater (which is used in ceremony), braid sweetgrass and bundle sage.
Vorstermans says that in their subsequent reflection assignments, the students noted how meaningful it was to reconsider their own relationships with the land. Many students reflected on ways colonization has severed our relationship to land; framing land as dirty and full of germs, something that makes us sick. They offered stories of relationships to land and other non-human relations that were deeply meaningful to them, relationships steeped in care and reciprocity, relationships that kept them healthy and well. She says students' responses to the learning experience varied according to their social locations, with many students taking up ways colonization has shaped their own relationship to themselves and impacts on their mental and physical health.
"This was a way for me to invite students to critically analyze who holds knowledge in health, how the system has been designed to care for certain bodies in certain ways, and how some peoples and knowledge have been marginalized," says Vorstermans, who has arranged similar interactive land-based learning experiences for students in her Health Equity & Human Rights graduate course. "If we truly want to decolonize curriculum, we need to center more radical teaching and learning that acknowledges the wisdom of Indigenous knowledge and traditions."