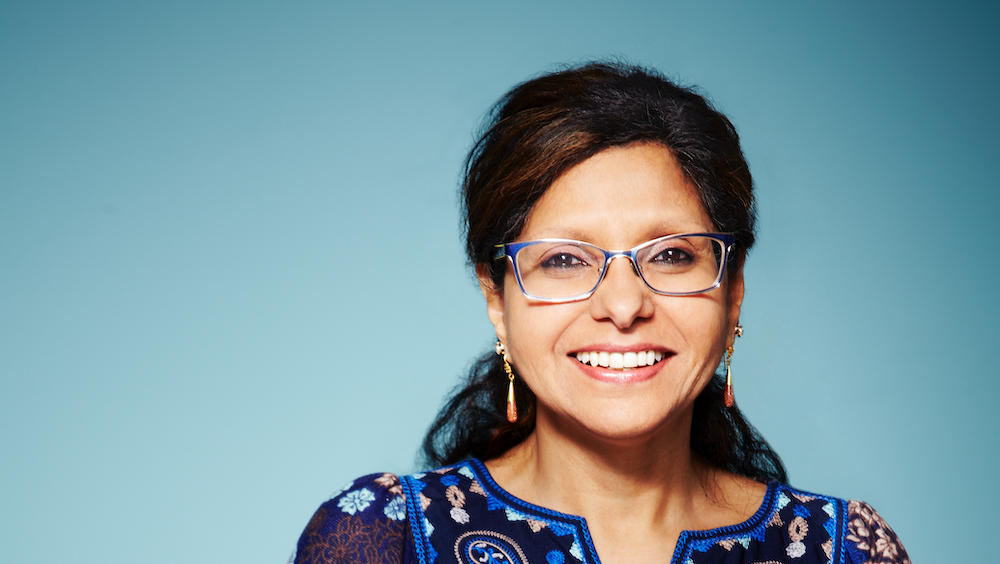 Shahirose Premji
NURSING
RESEARCH SHOWS THAT when a pregnant woman's emotional well-being suffers, it increases the likelihood of preterm birth. But we know very little about how the combination of stress, depression and anxiety together affect the biological pathways to the preterm birth.
Shahirose Premji, director of and professor in York's School of Nursing, is shedding light on this important area by studying how the presence of multiple dimensions of emotional distress during pregnancy and its physiologic burden influence birth outcomes among women exposed to some of the most extreme psychosocial stress worldwide. A clinical researcher and former Neonatal Nurse Practitioner and Public Health Nurse (Postpartum), she is leading an international team of academics, clinicians and policymakers in exploring interventions for limiting adverse childbirth outcomes that consider the socioeconomic and cultural context of pregnant women.
Over several different studies, Shahirose, her collaborators, and graduate students have looked at multiple aspects of this subject, mostly among low- and middle-income women in South Asia. High rates of antenatal stress, depression, and preterm birth were observed in ethnically diverse South Asian women in Karachi, Pakistan.  A 2018 rapid review examined the effectiveness of current assessment tools for capturing the maternal anxiety of South Asian women. The results
Our research helps us rethink the ways in which we provide care and support to expecting women.
demonstrated that the assessment tools should include gender inequality and societal acceptance of domestic violence in South Asia in order to understand their influence on pregnancy outcomes.
In other research, Premji has examined the factors associated with pregnancy-related anxiety in Tanzanian women; and the association between parity, infant gender and paternal education level in preterm birth in Pakistan. In this last study, it was found that the higher the father's education level, the lower the risk of the mother delivering early. "South Asian women make up a significant portion of Canada's immigrant population, and many are of childbearing age," says Premji. Her most recent publication, Late Preterm Infants. A Guide for Nurses, Midwives, Clinicians and Allied Health Professionals (Springer, 2019), available as an e-book and in hard copy, reflects on the needs of preterm babies and provides the best available evidence to inform care. "Our research helps us rethink the ways in which we provide care and support to expecting women."