Students, staff, faculty members and alumni are encouraged to get involved with council and its standing committees. This is a unique opportunity to make a positive impact on the Faculty, have your voice heard, and participate in the growth and development of the Faculty.
Note that nomination information for YUFA and CUPE elections will be available on this page throughout the year. Nominations occur on a rolling basis and primarily run in the spring and fall.
Join Council
Faculty Members
Council membership includes full-time faculty, emeriti faculty for the year they held an appointment and 30 elected contract faculty. Faculty may also serve on Council standing committees and as LA&PS faculty representatives on Senate.
Students
There are 35 undergraduate and four graduate students on council. Students can also serve as members of standing committees and on Senate. Students are selected through their representative bodies: SCOLAPS for undergraduate students and YUGSA for graduate students.
Staff
Staff are essential for the Faculty to function effectively. Council includes five CPM and five YUSA staff members elected annually by their respective constituencies. All staff members on council must work in the Faculty of LA&PS.
Alumni
Alumni voices offer a unique and valuable perspective at Faculty Council. Six alumni serve on Council each year. LA&PS alumni interested in serving on Council are encouraged to contact lapsfc@yorku.ca for further information.
"I have thoroughly enjoyed my time on the Academic Policy and Planning Committee. It is a great opportunity to learn more about how collegial governance processes work, and how decisions are made that have substantial implications for student, staff, and faculty. Additionally, serving on standing committees of Faculty Council has given me the chance to get to know some truly amazing colleagues, and has led to some of my fondest memories of my time at York. It is an enriching opportunity that I would strongly encourage LA&PS colleagues to consider!"
— Dr. Maggie Quirt, Chair of the Academic Policy and Planning Committee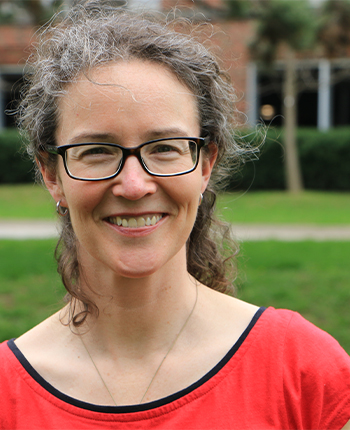 Interested in LA&PS governance?
For more information, contact the council team at lapsfc@yorku.ca.