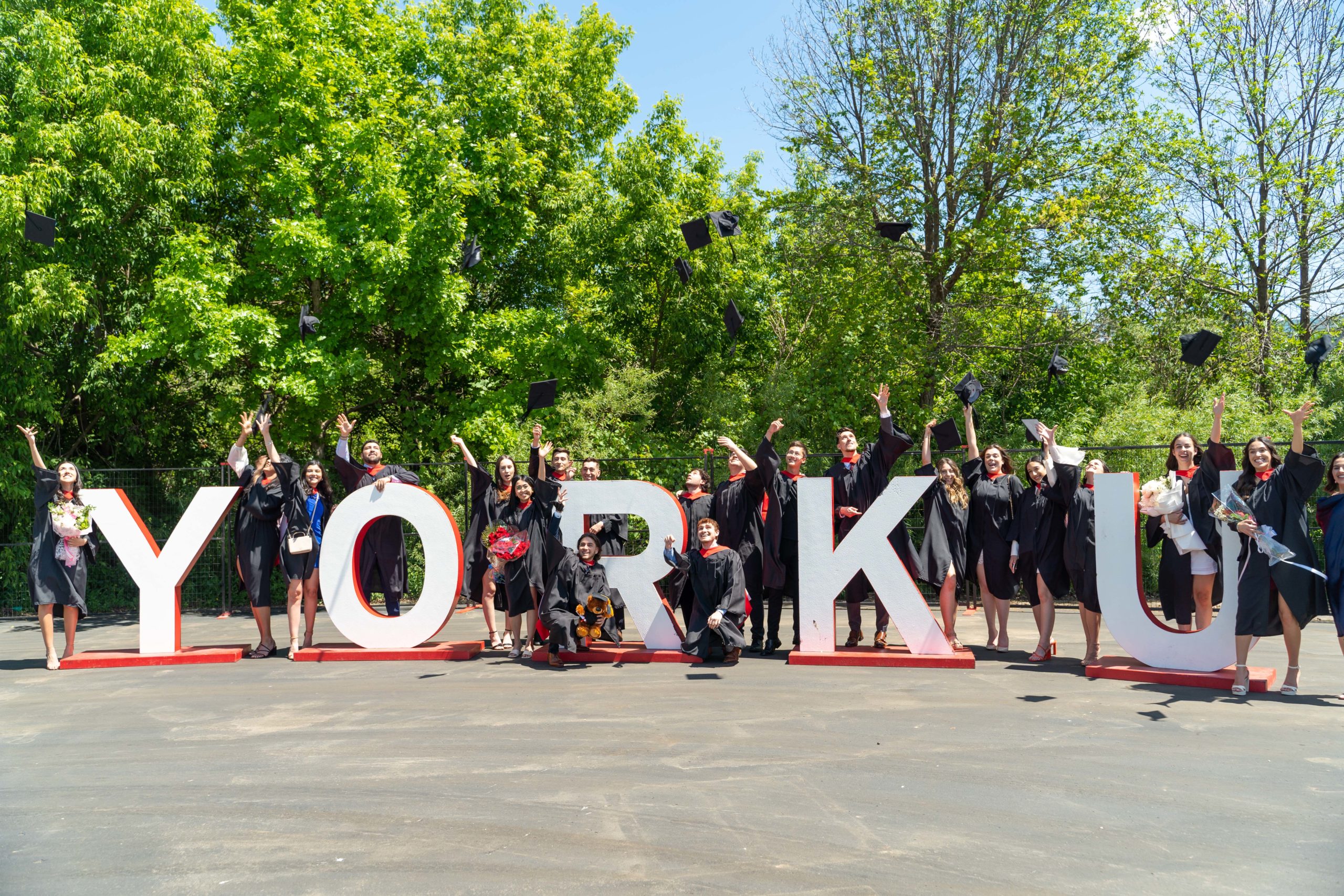 Home » Category Listing »
York U graduates to be honoured at first in-person Convocation in two years
Excitement is mounting as more than 9,000 graduates prepare to descend on York University to attend the first in-person graduation ceremony since the beginning of COVID-19.
This Spring Convocation season will be like none before, as it celebrates not only York's graduating Class of 2022, but also the Classes of 2020 and 2021 who were unable to experience the proud tradition of walking across the stage because their Convocation had to take place online during the pandemic.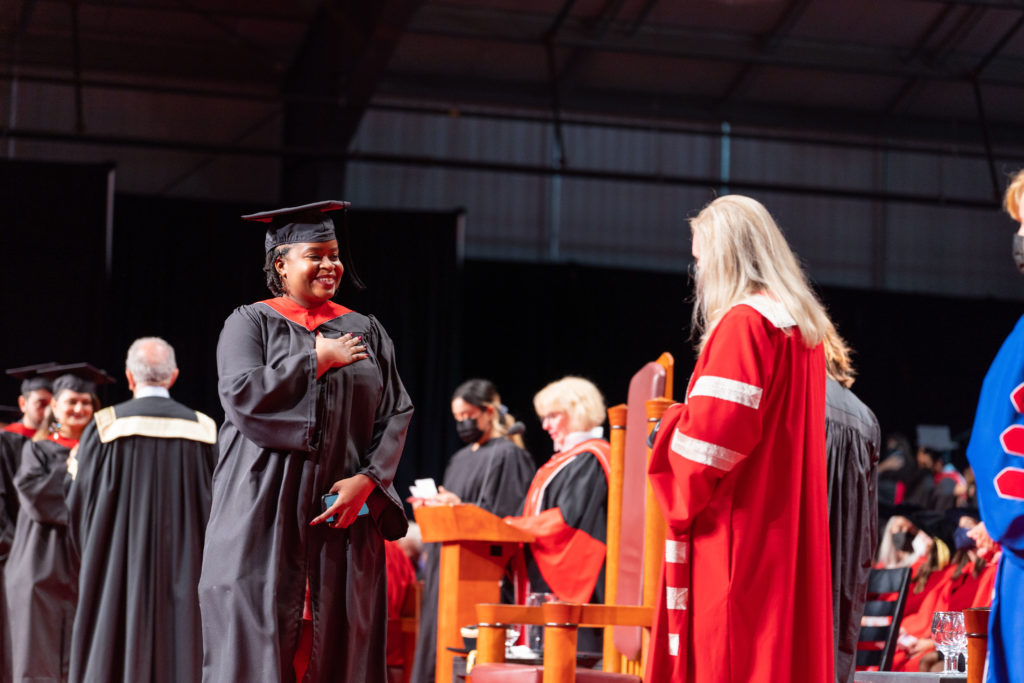 "Graduating from university is a major accomplishment at any time, never mind having to complete your studies remotely during a pandemic," says York's President and Vice-Chancellor Rhonda Lenton. "It was important to York to recognize the resilience, courage and perseverance of our graduates and graduands in addition to their academic success with the magic of an in-person Convocation."
Spring Convocation, led by Lenton and Chancellor Greg Sorbara will take place from Thursday, June 9, to Friday, June 17, at Convocation Pavilion at Sobeys Stadium (formerly Aviva Centre) at Keele Campus. Glendon Campus ceremonies will be held on Saturday, June 18, at Glendon Green, located at 2275 Bayview Ave.
This year's Convocation is preceded by a weeklong alumni celebration, during which all 2020 and 2021 graduates who attended virtual ceremonies are being welcomed back to campus in celebration of their degrees. The Alumni Ceremonies at Keele Campus began Friday, June 3, and run until Thursday, June 9. Glendon alumni will attend the campus's main ceremony on June 18 (full schedule here).
With safety in mind, attendees are asked to wear masks and graduates are asked to place their hands over their hearts instead of shaking hands, as they receive their diplomas. Graduates can invite two guests each ­– which could put total attendance well over 25,000 ­– and all attendees are invited to join a faculty reception immediately after each ceremony. More details about what to expect can be found on the Convocation website.
"Our University", says Lenton, "is committed to driving positive change. I am confident that the Classes of 2020-22 will use their experience here to disrupt the status quo and speak out against injustices, inequities, violence, and threats to our planet and our humanity. Whatever they do, wherever they go, I know they will implement their vision and the knowledge they gained from York, to support a better future."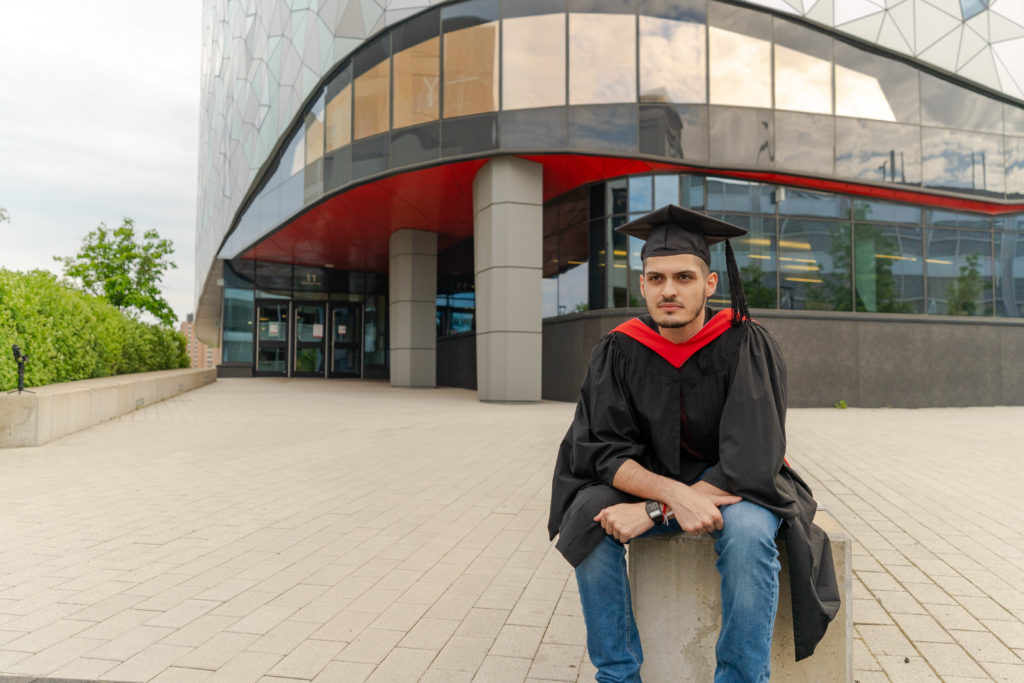 Lenton says those who earned their degrees during the pandemic are graduating into a starkly different world than those before them. While there is still uncertainty about what the future holds, she says, York students have been prepared with the skills to lead the changes necessary for a more just, equitable and sustainable world.
Examples of such forward-looking talented graduates abound.
Ignacio Isola is realizing a boyhood dream as he graduates from the Lassonde School of Engineering with a Space Engineering degree into a full-time job at the Canadian aerospace company Canadensys. During his time at York, he and his mentor Prof. Isaac B. Smith conducted groundbreaking research that advanced humankind's understanding of space by solving a longstanding mystery about ice deposits at Mars' south pole.
"My experience at York was amazing," Isola says. "I always felt I was at home here, even though I was alone. Because of the sense of community that York has."
Naima Sood, who is graduating with a Sociology degree from Glendon College, says she has newfound confidence in her abilities and sense of freedom in using her voice – both of which she struggled to find growing up in New Delhi.
"I came from India feeling doubtful about myself, and York truly gave me an opportunity to become the person I am today," Sood says. "I definitely feel like I'm ready to take on what's next for me, and if there are disappointments that come my way, York has better prepared me for that. York has prepared me for the journey ahead – the good, bad, the ugly, all of it. I'm ready to take it on."
York will confer honorary doctorates on 12 distinguished recipients who have made outstanding contributions in such endeavors as community building, social justice, mental health advocacy and Indigenous rights.
Elder Duke Redbird, an Ojibwe artist, poet and scholar, brings an Indigenous approach to art and design education. Among the first wave of Aboriginal peoples in Canada to enrol in a university, Redbird graduated from York with a Master of Arts in Interdisciplinary Studies in 1978 and has gone on to be known in the academic world a "path breaker" – someone of great vision and experience. His books of poetry, theatrical productions and appearances on television and film have contributed to the written and oral repository of Indigenous thought and literature in Canada and around the world.
Olympic athlete and health advocate Silken Laumann won multiple medals in rowing at the Pan American Games, World Rowing Championships and the Olympic Games. But her story reveals more than athletic prowess. A favourite to win gold at the 1992 Olympic games, Laumann was told her rowing career was over after a horrific accident caused massive injuries to her leg and ankle. But less than three months after the injury, Laumann created one of greatest moments in Canadian sport history by coming from behind to win bronze at the Barcelona games. After revealing her long battle with mental illness, Laumann is now a motivational speaker and life coach on mental, physical, and spiritual health – inspiring others to overcome challenges.
Evolutionary biologist, paleontologist and popular science writer, Neil Shubin, will also receive an honorary doctorate. Shubin discovered the first Tiktaalik Roseae fossil skeleton on Ellesmere Island in Canada's North in 2004, giving it an Inuit name at the suggestion of his hosts. The transition fossil is perhaps the most important paleontological find of the 21st century. Shubin continues to create positive change in the world of science, as a respected writer and public speaker who commands a global following.
Convocation 2022 is creating a buzz both on campus and on social media.
The community is invited to join the conversation using #YorkUConvo. Graduates are encouraged to post videos about what's next for them, post photos using Convocation stickers and GIFs made specially for the Class of 2022 and submit a song that represents their time at York, for a curated Spotify playlist.
"Spring Convocation 2022 will be one to remember," Lenton says.