Home » Category Listing »
York University will award honorary degrees to four outstanding individuals recognized as exemplary changemakers during the 2023 Fall Convocation
From Oct. 11 to 20, graduates will cross the stage at six different ceremonies, with an additional ceremony for the School of Continuing Studies.
Below are the honorary degree recipients in order of the Faculty ceremonies at which they will be honoured:
Itah Sadu, author, entrepreneur
Honorary doctor of laws - Thursday, Oct. 12, 10:30 a.m.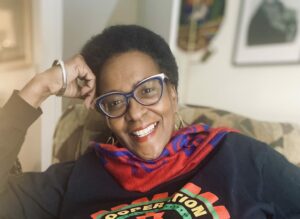 Itah Sadu is an international, award-winning storyteller and bestselling children's author. Her children's books have been translated into various languages, and have been adopted for curriculum development and film adaptations.
She is the co-owner of the independent bookstore A Different Booklist with her husband, Miguel San Vicente. Their bookstore is a Toronto destination specializing in African and Caribbean-Canadian literature and diverse resources from around the world. She is also a founder of the Blackhurst Cultural Centre, formerly known as A Different Booklist Cultural Centre.
A dynamic entrepreneur and community builder, Sadu uses creativity, leadership and teamwork to create infrastructure and legacy in communities.
Her innovation has brought the city of Toronto the annual Walk With Excellence and the Emancipation Day Underground Freedom Train Ride in collaboration with the Toronto Transit Commission.
Wes Hall, Chair and founder of WeShall Investments, television personality
Honorary doctor of laws - Thursday, Oct. 12, 3:30 p.m.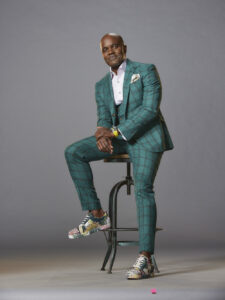 As the Chair and founder of WeShall Investments, a private equity firm with a diverse portfolio of companies predominantly supporting Black, Indigenous and people of colour (BIPOC) entrepreneurs, Wes Hall comes from humble beginnings in rural Jamaica. He grew up in a plantation worker's shack as one of several children supported by his grandmother. In 1985, Hall immigrated to Canada, where he set out to become the businessman he is today. Dressed daily in a suit, Wes started as a mail clerk at a leading law firm in Toronto. His curiosity, intelligence and ability to spot opportunities allowed him to turn a $100,000 loan from the bank to start his first business, Kingsdale Advisors, into Canada's pre-eminent shareholder advisory firm. 
A staunch philanthropist, Hall is deeply committed to community betterment. He founded the ambitious and highly successful BlackNorth Initiative to help end systemic anti-Black racism in Canada. He has instructed the Black Entrepreneurship & Leadership course at the University of Toronto's Rotman School of Management, a first-of-its-kind course in North America.
The Canadian Chamber of Commerce named Hall the Canadian Business Leader of 2022. He has received honorary doctorates from the University of Toronto, Queen's University, Toronto Metropolitan University, the University of Ottawa and the University of the West Indies. He also received the Medal of Distinction from Huron University in 2022.
Other accomplishments include penning a bestselling memoir, No Bootstraps When You're Barefoot. He launched a podcast in partnership with the Toronto Star, "Between Us with Wes Hall," and is also on the hit CBC series "Dragons' Den."
Andromache Karakatsnais, justice of the Supreme Court of Canada
Honorary doctor of laws - Friday, Oct. 13, 10:30 a.m.
Justice Andromache Karakatsanis is the longest serving justice of the Supreme Court of Canada, appointed in 2011. A judge since 2002, she served first as a trial judge of the Ontario Superior Court of Justice and then as a judge of the Ontario Court of Appeal.
Before her appointment to the bench, she worked in the justice system in diverse capacities over two decades: as a lawyer in private practice; as Chair and CEO of a regulatory tribunal; as secretary of Native Affairs for Ontario; and as deputy minister of justice and deputy attorney general of Ontario. She subsequently served as deputy minister to the premier and head of the Ontario Public Service, providing leadership to the deputy ministers and to 60,000 public servants.
Throughout her career, Karakatsanis has volunteered extensively and served on the boards of many community and professional associations. She has been recognized with numerous medals and awards in her profession and community. She currently serves as Chair of the National Action Committee on Access to Justice in Civil and Family Matters.
Nnimmo Bassey, architect, poet and environmental activist
Honorary doctor of laws - Friday, Oct. 13, 3:30 p.m.
Nnimmo Bassey is an architect, poet, director of the ecological think tank Health of Mother Earth Foundation (based in Nigeria) and member of the steering committee of Oilwatch International – a network resisting the expansion of fossil fuels extraction in the Global South.
Bassey's books include To Cook a Continent – Destructive Extraction and the Climate Crisis in Africa, Oil Politics – Echoes of Ecological War and I will Not Dance to Your Beat (poetry).
He chaired Friends of the Earth International (2008-12) and was a co-recipient of the 2010 Right Livelihood Award, also known as the "alternative Nobel Prize". In 2012, he received the Rafto Human Rights Award.
Bassey received Nigeria's national honour, Member of the Federal Republic, in 2014 and became a Fellow of the Nigerian Institute of Architects in the same year. He received an honorary doctorate from the University of York, U.K., in 2019.