The Centre for Indigenous Knowledges and Languages is thrilled to share some of the many accomplishments our Associates have achieved this Fall semester. We look forward to including even more accomplishments next year during the Winter semester. To contribute to our next installment of "News and Announcements," CIKL Associates can find the entry form here.
109 Bermuda | The Academy of America Poets' Poem-a-Day
November 22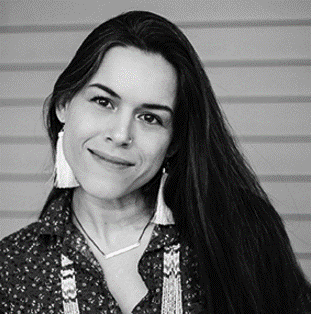 Dr. Kenzie Allen's concrete/visual poem, "109 Bermuda," was recently featured by the Academy of American Poets' Poem-a-Day program, which publishes one poem each day to a newsletter with 300,000+ subscribers. It was selected by Diné writer Jake Skeets as part of his guest editorship for the US National Native American Heritage month. Of the poem, Allen writes, "I believe in poetry's capacity to make and remake the world. … I drew out the basic shape using the method of contour drawing—in this case, drawing one continuous line—in a graphics program, and, from there, wrote the poem directly onto that path, such that each portion of the house would inspire the lines that formed around it. I wished to go back to that memory and live there, at least on the page." The poem comes from her manuscript-in-progress, Wampum
---
Royal Society of Canada G7 One Health Summit Panel
November 21-23
On November 24th, Dr. Deborah McGregor and Dr. Sean Hillier were invited to participate in the Learning from Indigenous Relationships with the Natural World panel at the G7 Research Summit One Health at Lake Louise in Alberta. The Summit brought together over 100 international experts to begin charting the next steps towards recovering from a global pandemic with multilateral One Health solutions by embracing both the global interdependence of nations and the environmental interdependence of species.
---
United Nations Framework Convention on Climate Change | COP 27
November 6-18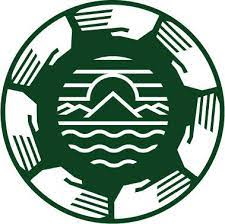 Dr. Graeme Reed went with a large delegation of about 250 Indigenous representatives to the United Nations Framework Convention on Climate Change Conference of Parties (COP27) in Sharm El Sheikh, Egypt. This is the largest Indigenous delegation to date, hosting over 35 events through the Indigenous Peoples Pavilion. On November 12 the International Indigenous Peoples Forum on Climate Change Co-Chaired by Dr. Reed presented newly adopted Principles and Guidelines to establish a permanent independent Indigenous-led global funding mechanism and effectively respond to the impacts of climate change.
Dr. Angele Alook also attended COP27. We look forward to hearing about both Drs. Alook and Reed's experiences in an event we are organizing for Climate Change Month at York University in March 2022. Stay tuned for details.
---
Congratulations!
November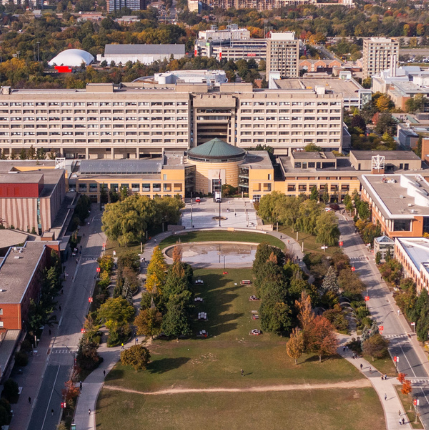 In November, Rebecca Beaulne-Stuebing officially received her PhD in Curriculum Studies at OISE, University of Toronto. Leora Gansworth graduated with a PhD from the Faculty of Environmental and Urban Change, York University. She starts a Postdoc at Osgoode Hall Law School this month. Graeme Reed successfully defended his dissertation at the University of Guelph. He starts a Postdoc at CIKL this month.
---
A Calls to Action Conversation on Truth and Reconciliation
October 3
Dr. Sheila Cote-Meek was one of six Indigenous panelists to participate in A Calls to Action Conversation on Truth and Reconciliation hosted by the Yellowhead Institute to acknowledge and address the progress made on the 94 Calls to Action outlined in the Truth and Reconciliation Commission's report on the legacy of Indian residential schools. Panelists share their experiences with the 'legacy' Calls to Action (1-42), the injustice of their incompletion, and the barriers to their completion.
---
'Moving on' from residential schools requires more than acknowledgment and apologies
September 24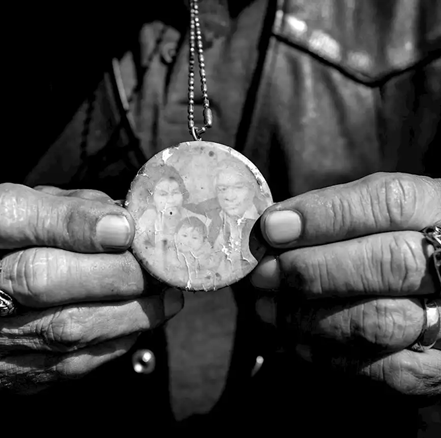 Finding how to "move on" from residential schools means discovering a way to continuously circle back to our foundations and requires more hat acknowledgment and apologies. Dr. Celia Haig-Brown discusses how Indigenous storytellers have added to and reinforced stories through their experiences teaching those ready to learn and asks the question "Why does our common history create such fear in people?"
---
The Centre for Indigenous Knowledge and Languages Welcomes...
September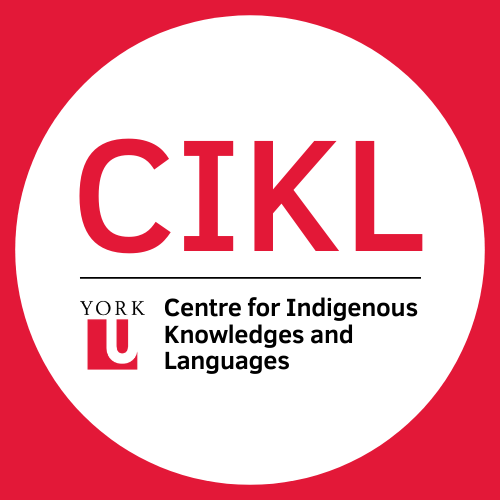 Our newest York University Indigenous Faculty members Cora Coady, Jeremy Green, and Wendy Geniusz who started here this Fall. New CIKL Research Associates are Wendy Geniusz, Graeme Reed, Sarah Flicker, Patricia Elaine Perkins, Jeremy Green, Cora Coady, and Maya Chacaby. New Graduate Student Associates joining the centre are Paulette Moore, Kanishka Sikri, Eva Wissting, Navjot Dhaliwal, and Lance Morrison. Our Undergraduate students include Ryan Gladwin, Cassidy McInnis, Noah Verhoeff, Hunter Bidder, Daniel Roldan, Lindsay Newell, Jaskeerat Singh, and Kelly McLay.
---
Robinson Huron Treaty Gathering 2022
September 7-9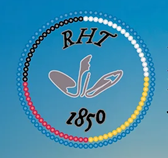 Dr. Deborah McGregor and Dr. Alan Corbiere participated in the Traditional Knowledge and Governance Forum at the Robinson Huron Treaty Gathering 2022 at the Nipissing First Nations in September 2022 to share what traditional knowledge means to them. Every year around September 9th the 21 Lake Huron First Nations gather to commemorate the signing of the Robinson-Huron Treaty of 1850 beginning in September 2016.
---
Bring Indigenous languages into the home with translated Robert Munsch books
August 15
The translation of a selection of Robert Munsch books mark the end of a two-year language revitalizations project undertaken by University nuxełhot'įne thaaɁehots'į nistameyimâkanak Blue Quills (UnBQ). Dr. Susan Dion contributed by translating the much loved children's book Blackflies. Blackflies is a story written in collaboration with Robert Munsch and First Nations artist Jay Odjick of the Kitigan Zibi Anishinabeg First Nation in Quebec.
---
Michipicoten First Nation celebrates with youth and Elders
August 12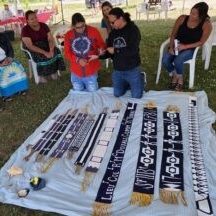 The 24th Michipicoten Youth and Elder Gathering was held on July 25-29. After being slowed down by the COVID-19 pandemic, the community was able to come together in the healing process for 3 and half days during this year's gathering, and participants are already getting ready to celebrate 25 years of the Youth and Elder Gathering next year. At this year's gathering, Dr. Alan Corbeire delivered a Treaty Belt celebration.
---
STEM Think Tank at Manitoulin Secondary School
August 8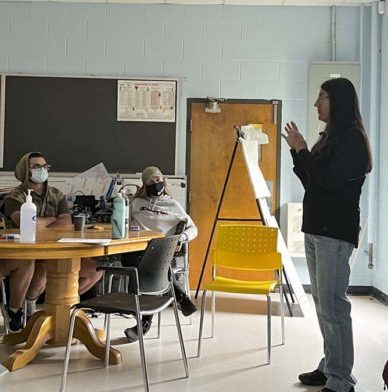 On August 8th, Dr. Deborah McGregor was hosted by the FIRST Robotics Competition Team 6865 Manitoulin Metal Robotics team to lead a STEM think tank at the Manitoulin Secondary School. FIRST is a youth led international organization called For Inspiration and Recognition of Science and Technology that organizes challenges and competitions to encourage young people interested in STEM. Dr. McGregor addressed the question "What does it mean to "live well" with the Earth in the face of climate/ecological crisis?" to promote climate action and sustainability within the group's main objective.
---
Kaluhyanu:wes Michelle Schenandoah - Oneida Rematriation Activist
June 1


Kahstoserakwathe Paulette Moore and Kalunhyanu:wes Michelle Schenandoah, reflect on Michelle's trip with a Canadian Indigenous delegation to the Vatican to address ongoing devastation of the Catholic Church's residential schools on Onkwehón:we people in a special two-hour episode of their Aunties Dandelion podcast. In this episode, the Aunties explore the influences that prepared Michelle for the journey as well as the backstory of the meeting with the Pope.
---
The Gift that New Mothers Need: Renaming Post-Partum Depression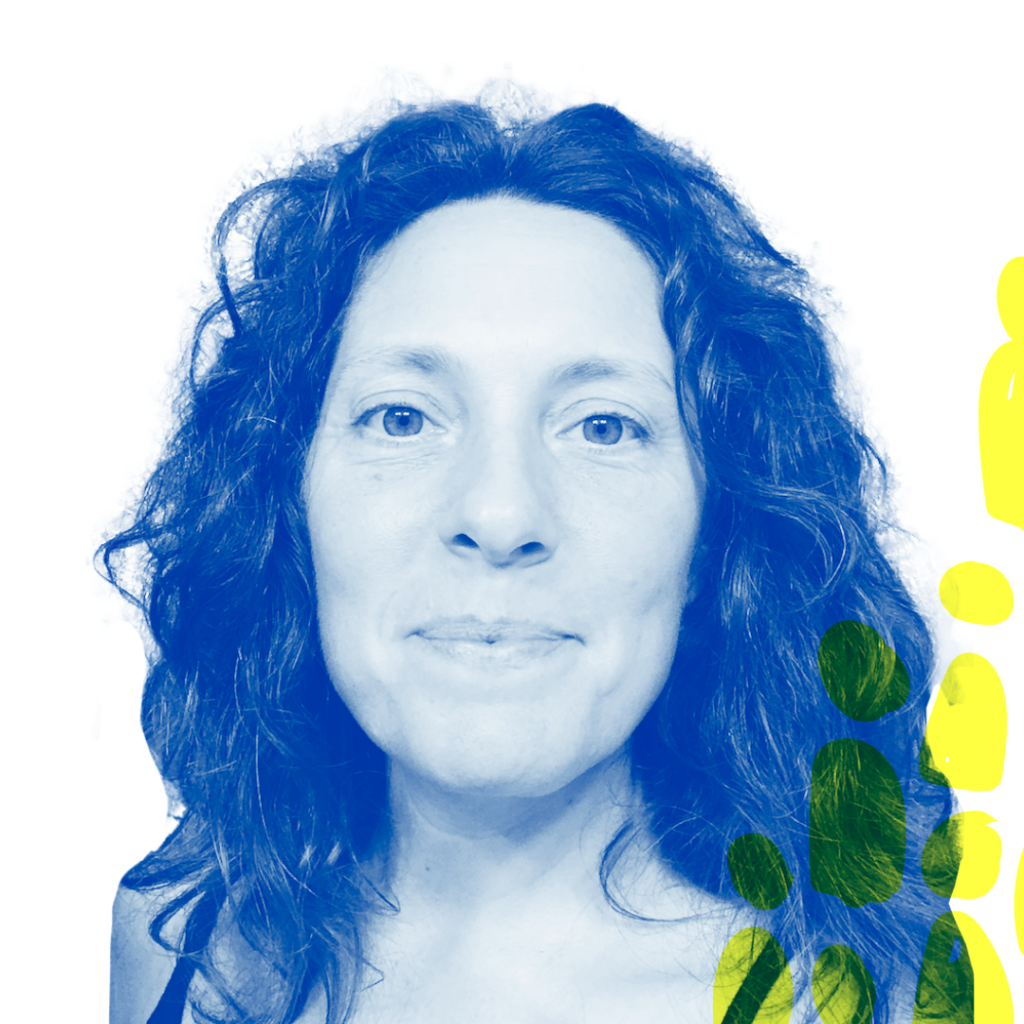 Earlier this year Chandra Maracle shared her presentation The gift that new mothers new needs: renaming post-partum depression at the TEDxToronto event. During the presentation, Chandra Maracle discusses her experience of having five children and shares her story of how her easiest pregnancies were the most difficult post-partum and explains how feeding new mothers is preventative healthcare.
---
YorkU Library Workshop | Indigenous Research Needs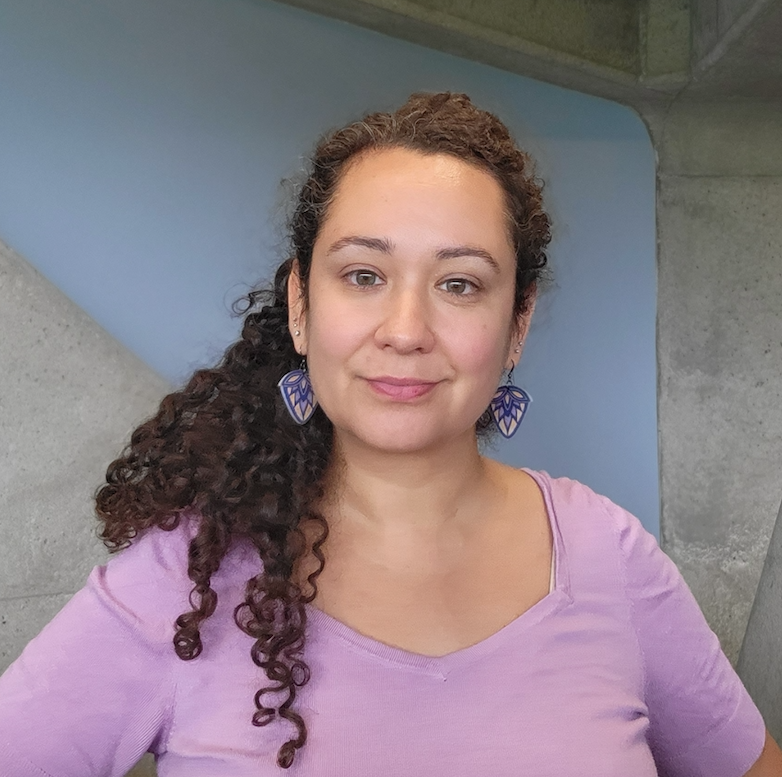 On September 18th, Cora Coady introduced students and York Community members to Indigenous specific databases and resources in a workshop presented by the YorkU Library. The workshop gave students the opportunity to come to the Scott Library to ask questions about the how library's resources can address Indigenous research needs.
---
One Health Circle: Confronting Monkeypox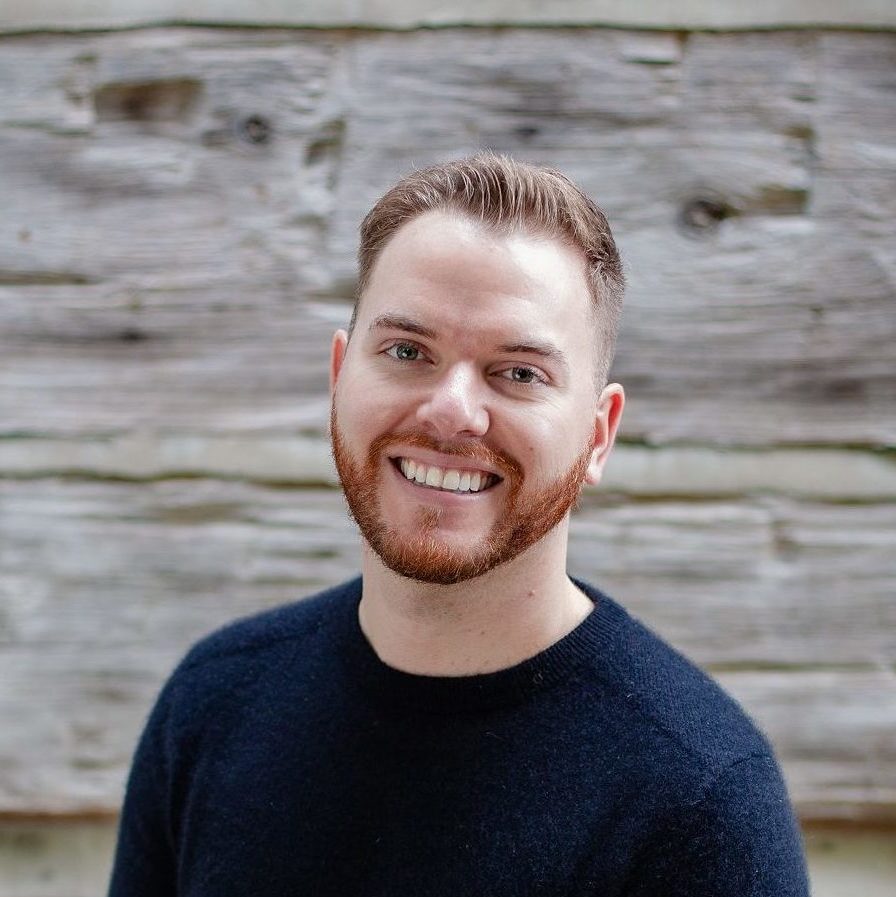 Dr. Sean Hillier discussed Monkeypox from the perspective of a OneHealth approach to pandemics and the LBGTQ+ community response to a medical crisis at the One Health Circle virtual event. To successfully control current and future outbreaks global health measures must be sensitive and respectful to the most at-risk population. The presentation was co-sponsored by the Cumming School of Medicine at UCalgary and the Centre for Indigenous Knowledges and Languages.
---
National Day for Truth and Reconciliation
The Centre for Indigenous Knowledges and Languages partnered with the Department of Indigenous Initiatives to host a lecture by Dr. Paulette Steeves titled Reclaiming and Rewriting Indigenous Histories of the Western Hemisphere (the Americas) on September 29th for one of the three events organized by the Department of Indigenous Initiatives for the National Day for Truth and Reconciliation.
---
Fall CIKL Research Seminar Series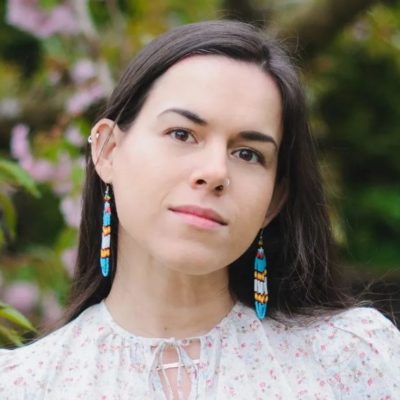 Dr. Kenzie Allen presented Mapping Wampum: Storytelling and Sovereignty in Indigenous Poetry on September 26th.
Dr. Greame Reed explained Indigenous Climate Futures: Alternative Visions for Nature-Based Solutions on October 18th.
Dr. Don Davies discussed Amplifying Indigenous Voices in Dementia Caregivers on October 17th.
---
Indigenous Maths, Global Math, and Indigenizing Mathematics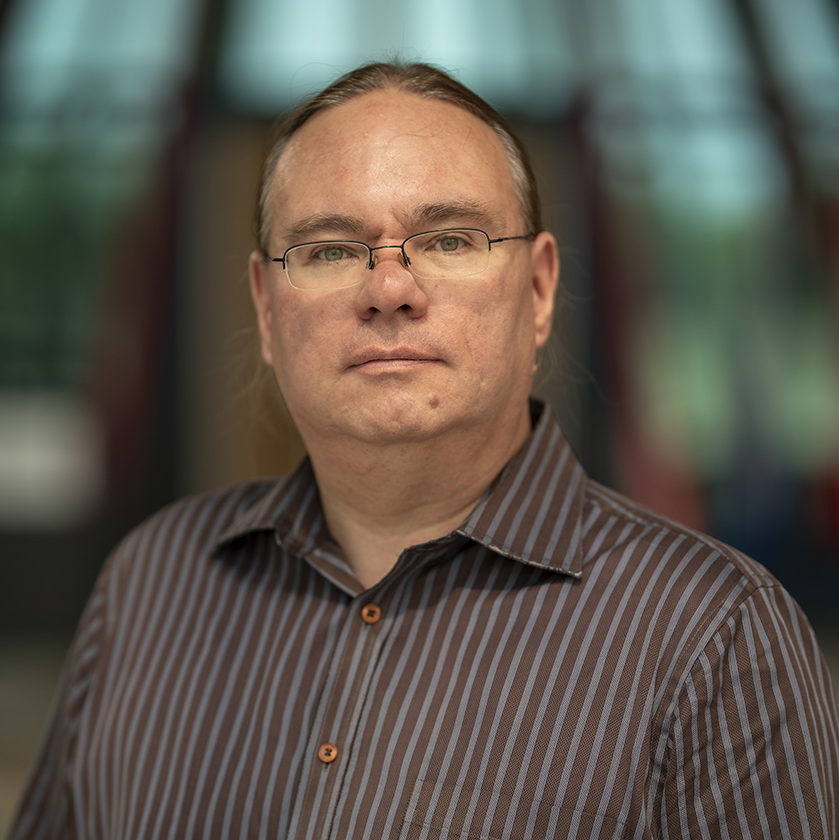 The Centre for Indigenous Knowledges and Languages partnered with York University's Faculty of Science and the Department of Mathematics and Statistics to bring Indigenous Maths, Global Math, and Indigenizing Mathematics presented by Dr. Edward Doolittle on November 7th. Dr. Doolittle explained how successful reconciliation must begin with Indigenous maths and critically explores the relationship between the many Indigenous maths, the one Global math, and Indigenizing mathematics.
---
Treaty Guide for Torontonians Website Launch
On November 9th, the Textile Museum of Canada hosted the website launch of Ange Loft, Victoria Freeman, Martha Stiegman, and Jill Carter's Treaty Guide for Torontonians website launch. The Talking Treaties Collective was joined by Elder Dr. Duke Redbird for the activation of Ange Loft's Dish Dance movement educational videos. A Treaty Guide is a learning tool to provide readers with treaty awareness through Land-based activities, theatrical exercises, and drawing and writing prompts. The Centre for Indigenous Knowledges and Languages co-sponsored the event.
---
Indigenous Lunch Talk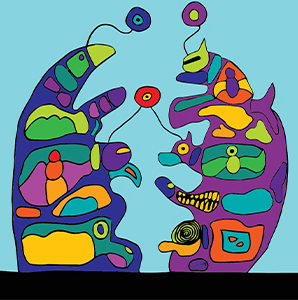 The Indigenous Lunch Talk was hosted on November 9th by York's Liberal Arts & Professional Studies with assistance from the Centre for Indigenous Knowledges for a conversation about the importance of Land Acknowledgements (as a non-tokenistic 'gesture') and to start understanding how/why/who should be giving them. Students staff and faculty joined Dr. Ruth Green to unpack the question 'What is this Land Acknowledgement thing?' It was an incredibly well attended event.
CIKL Marketing and Communications Assistant, Cassidy McInnis, provided the design for the promotions.
---
Professional Development Workshops Run by CIKL
The Becoming an Academic in Indigenous Studies workshop was presented in partnership with the Indigenous Studies program and the Centre for Indigenous Knowledges and Languages on October 4th. The panel included Cora Coady, Dr. Nathalie LaCoste Ling and Dr. Brock Pitawanakwat. The workshop was designed specifically for Indigenous students but anyone who attended the workshop gained valuable knowledge about how to succeed as an academic in Indigenous studies.
On November 15th, a workshop on Applying to Graduate School was organized by the Indigenous Studies program and the Centre for Indigenous Knowledges and Languages. Panelists included John Hupfield and Dr. Brock Pitawanakwat. Participants who attended received advice and insights on how to put together a stellar application to grad school.
---
Story Medicine: A Proof of Concept Trial of an Indigenous Narrative Exposure Therapy
The OPA 75th Anniversary Conference hosted Dr. Nicole Muir to present Story Medicine: A proof of concept trial of an Indigenous Narrative Exposure Therapy on November 23rd. Dr. Muir discussed the Indigenous adaptation of Narrative Exposure Therapy (NET), Story Medicine, that was developed as a possible trauma treatment for family members of Missing and Murdered Indigenous Women and Girls and focuses on using stories to provide healing.
---
The Young Indigenous Women's Utopia Girls Group (YIWU) visited York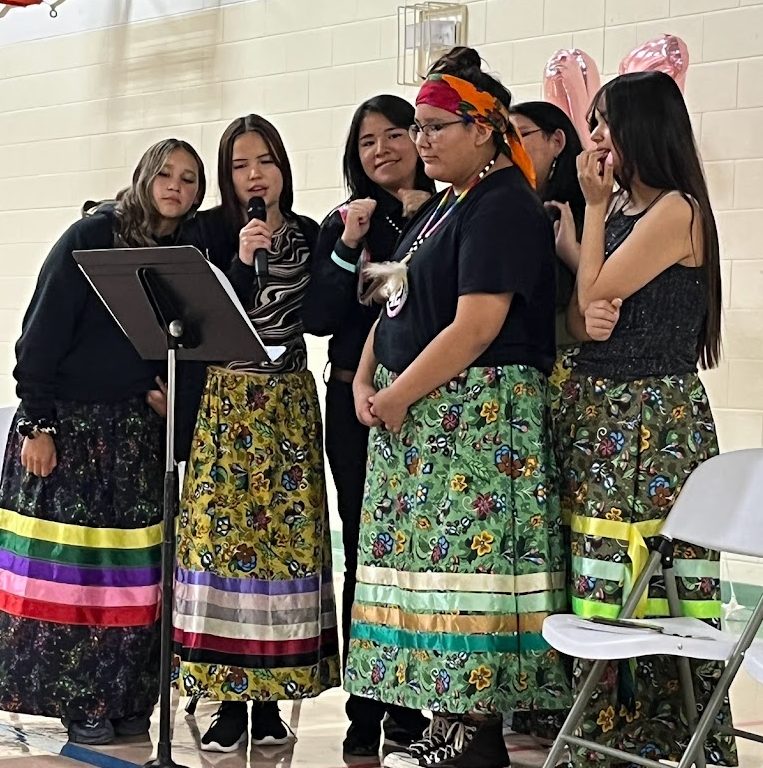 The Young Indigenous Women's Utopia Girls Group (YIWU) from Treaty 6 uses ceremony, culture and artistic activism to combat gender-based and colonial violence. The group debuted its newest book, exhibited its art and launched a series of workshops at York on Nov. 24. The results of their ribbon skirt teaching workshop is a beautiful exhibit of red mini-ribbon skirts to honour missing and murdered Indigenous women displayed in Zig Zag gallery in the HNES student lounge on the first floor..
---
Healthy Great Lakes for Future Generations Panel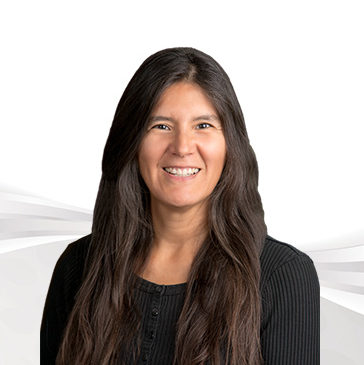 Dr. Deborah McGregor was invited to participate in a panel hosted by Water Allies in partnership with Environmental Defense on December 1st. The panel aims to bring healthy water to future generations by speaking to Indigenous women who are working to protect the Great Lakes and freshwater ravine systems in Ontario. Bringing Indigenous perspectives of water protection and relationship to freshwater adds to the humanities, social sciences, and research related to environmental health and contamination.
---
see below for upcoming opportunities
Congratulations to...
The Royal Society of Canada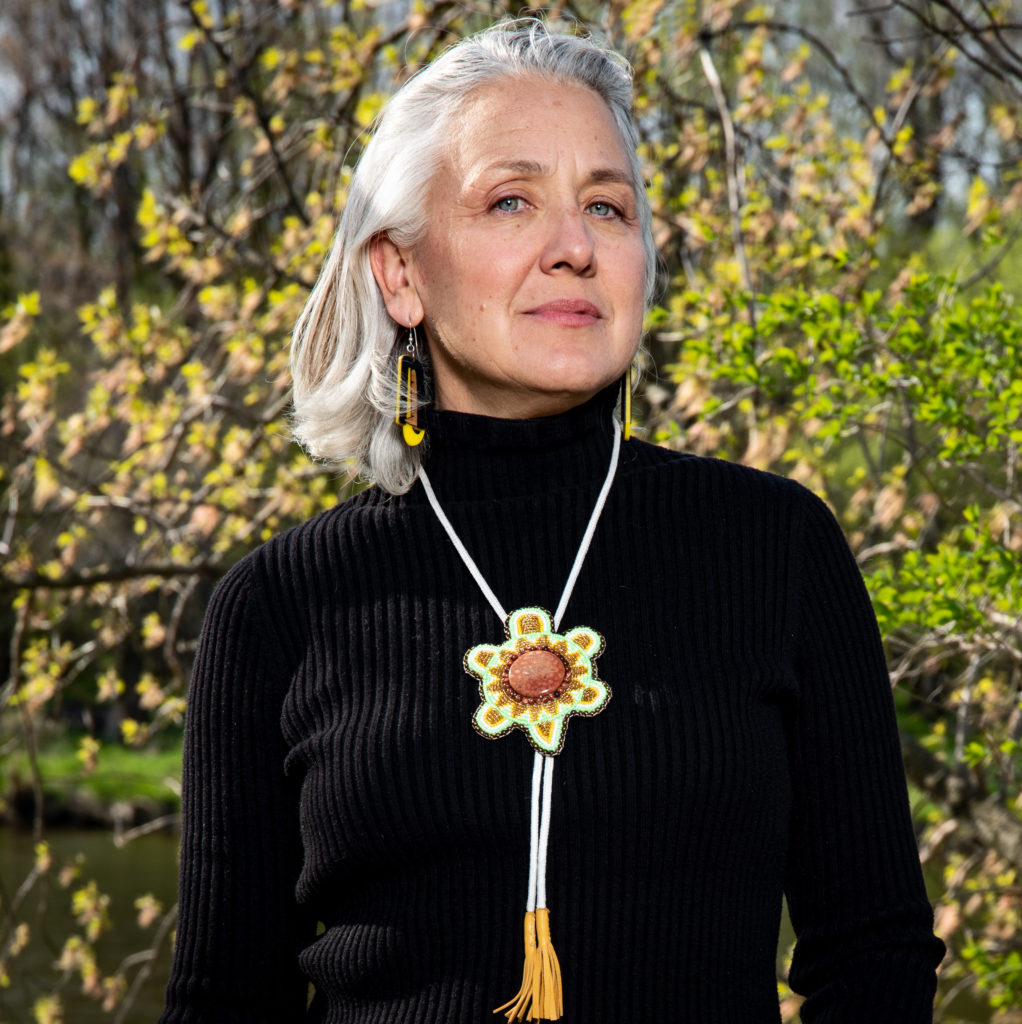 Kahstoserakwathe Paulette Moore
Creative Placemaking Award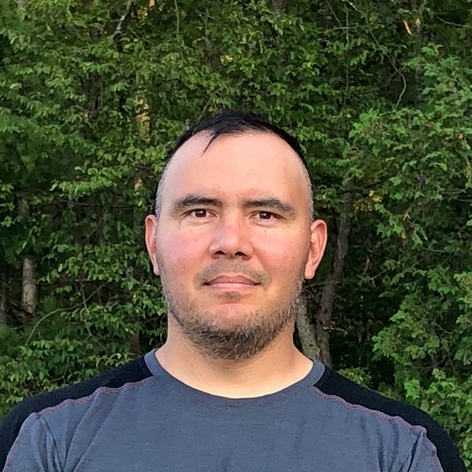 Indigenous Scholarly Events and Outreach Activities
Dr. Celia Haig-Brown was inducted into The Royal Society of Canada during an in-person event on November 25 in Calgary Alberta as a fellow in the Academy of Social Science. This is the highest honour an individual can achieve in the social sciences. She has spent her career committed to respectful and reciprocal research and practice working closely with Indigenous collaborators from Secwépemc territory to the Naskapi Nation. Her 1988 book, based on testimonies of Indian residential school survivors, has served as the basis for two films and a 2022 version with Indigenous contributions.
EUC PhD student/filmmaker/podcaster Kahstoserakwathe Paulette Moore received The Human Family Award for Creative Placemaking along with 3 other recipients on November 1st in a Fargo, ND ceremony with three other award recipients. The award was established to "recognize artists, individuals, and organizations working to establish space for representation and engagement with the arts to advance social change in our communities."
Dr. Brock Pitawanakwat received support from the Indigenous Scholarly Events and Outreach Activities program fund to facilitate a four-part Annishinaabe speaker series offering the opportunity to learn from Anishinaabe knowledge keepers. The series will be hosted by the Indigenous Studies program and the Centre for Indigenous Knowledges and Languages.
---
Upcoming Opportunities: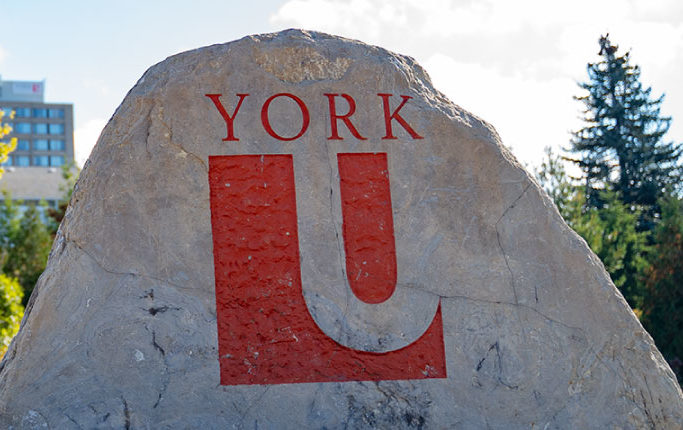 The Provost's Postdoctoral Fellowships for Black and Indigenous Scholars at York University program seeks two Indigenous researchers for a 24-month Postdoctoral Fellowship. The aim of the Fellowship, valueing $70,00 a year is to support a scholar who self-identifies as Indigenous (First Nations, Inuit, or Métis) as they transition from earning the PhD to beginning a career.
The scholar may become a Visiting Associate Member of the Centre for Indigenous Knowledges and Languages (CIKL). As a member they will receive administrative support in applying for grants, a platform for disseminating research, and the opportunity to become a part of a community of likeminded scholars, researchers and community leaders. They will also have the opportunity to participate in the life of the Centre during their tenure
Prior to submitting application documents, prospective applicants are advised to read York University's Academic Plan, Strategic Research Plan, Indigenous Framework and Framework to Address Anti-Black Racism in order to guide their understanding of York's Strategic priorities, programs, and faculty members' specializations.
For more information contact the office of Academic Affairs or register for the upcoming information session here scheduled on January 24th at 2:00pm-3:00pm
Please circulate this to your networks.
---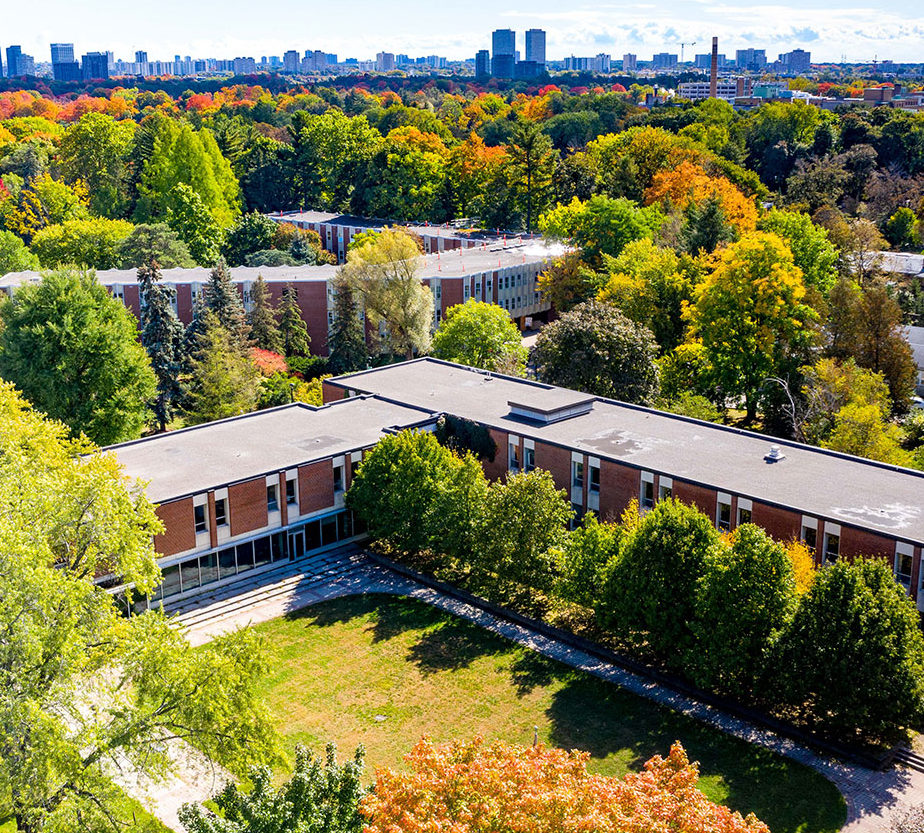 The Centre for Indigenous Knowledges and Languages is excited to announce a new Indigenous Assistant Professor opportunity in the Sociology department at York University's Glendon College to start July 1, 2023. We would like to enthusiastically encourage qualified individuals to apply by January 15, 2023. The application details are available in English or French and can be found at YorkU.ca
Glendon College is home to the Glendon Indigenous Affairs Council. The Faculty is also currently developing a multi-disciplinary Indigenous Futurities program, whose central objective is to examine intersections of Indigeneity and decolonization within the liberal arts through Indigenous worldviews and philosophies (for more details, see the GIAC Vision Report).
While Glendon is committed to bilingual excellence, Indigenous scholars are required to be academically proficient in only one colonial language – English or French. In recognition of Indigenous languages as officially recognized languages in Canada, knowledge of an Indigenous language, particularly Anishinaabemowin, is considered an asset.
Candidate Qualifications:
• Degree: PhD – or currently undertaking a PhD – in Sociology or related field.
• Research:
o Engagement in a clearly articulated, innovative, and – as appropriate – externally-funded program of
research and/or research creation.
o Research excellence (or promise thereof) evident in: the research statement; publications (or forthcoming
publications); major conference or community presentations; awards and accolades; and strong
recommendations.
• Teaching:
o Excellence (or promise thereof) in teaching, evidenced by: the teaching statement; teaching
accomplishments and pedagogical innovations (e.g., high priority areas such as experiential education and
technology enhanced learning); teaching evaluations; strong letters of reference.
o Suitability for prompt appointment to the Faculty of Graduate Studies, given that the position may involve
graduate teaching and supervision.
---
Funding for Indigenous Scholarly Events
and Outreach Activities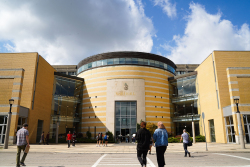 Objective: The Office of the VPRI offers funding to support scholarly events or outreach activities that address Indigenous priorities and needs, strengthen York's Indigenous research culture and build the profile and reputation of sound Indigenous-focused research at York University. Priority will be given to proposals from Indigenous applicants.
*NEW*: VPRI is also accepting applications for outreach and engagement activities that connect academic researchers and students with non-academic audiences (industry, governments, community and non-profit organizations, schools, the public). These funds will be capped at $1,000 with 20 awards available in each year evenly spread over four competitions/year.
Value: Successful applicants can normally expect funding in the range of $500-$1,500 depending on the level of demand across the University and the scope of the activity.
Duration: All funds that are unused 12 months following the award decision must be returned to the Office of the VPRI.
This opportunity is available only to YorkU researchers.
Alook, Angele, Emily Eaton, David Gray-Donald, Joël Laforest, Crystal Lameman and Bronwen Tucker. 2022. The End of This World Climate Justice in So-Called Canada. Toronto: Between the Lines Books. https://btlbooks.com/book/the-end-of-this-world
Haig-Brown, Celia, Randy Fred, and Garry Gottfriedson, 2022. Tsqelmucwilc The Kamloops Indian Residential School - Resistance and a Reckoning. British Columbia: Arsenal Pulp Press. https://arsenalpulp.com/Books/T/Tsqelmucwilc
Mussett, Kate, Susan Chiblow, Deborah McGregor, Rod Whitlow, Ryan Lauzon, Kaitlin Almack, Nicholas Boucher, Alexander Duncan and Andrea Reid. 2022. "Wise practices: Indigenous-settler relations in Laurentian Great Lakes fishery governance and water protection." Journal of Great Lakes Research. https://doi.org/10.1016/j.jglr.2022.09.010
Sikri, Kanishka. 2022. "Holistic Technology as Holistic Citation." What Would Ursula Franklin Say Series? https://doi.org/10.17613/xdp1-4r26
Sikri, Kanishka. 2022. "Rapeable Us, Rapeable Worlds." In Ecological and Climate-Conscious Coaching A Companion Guide to Evolving Coaching Practice, Edited by Alison Whybrow, Eve Turner, Josie McLean and Peter Hawkins. New York: Routledge. https://www.routledge.com/Ecological-and-Climate-Conscious-Coaching-A-Companion-Guide-to-Evolving/Whybrow-Turner-McLean-Hawkins/p/book/9780367722005
The Native Youth Sexual Health Network, Alexa Lesperance, Caterina Kendrick, & Sarah Flicker. (2022). 'This is what's going to heal our kids': bringing the Sexy Health Carnival into Indigenous cultural gatherings. Culture, Health & Sexuality, 1-16. https://doi.org/10.1080/13691058.2022.2105402