Transportation Services
Supporting The York University Community with Smart Transportation Options
Transportation Services encourage commuting to the University as an alternative to single occupant vehicles, and supports community members in taking public transit, carpooling, biking, and walking. The goal is to reduce the demand for parking at York University by increasing awareness of alternative sustainable methods of transportation.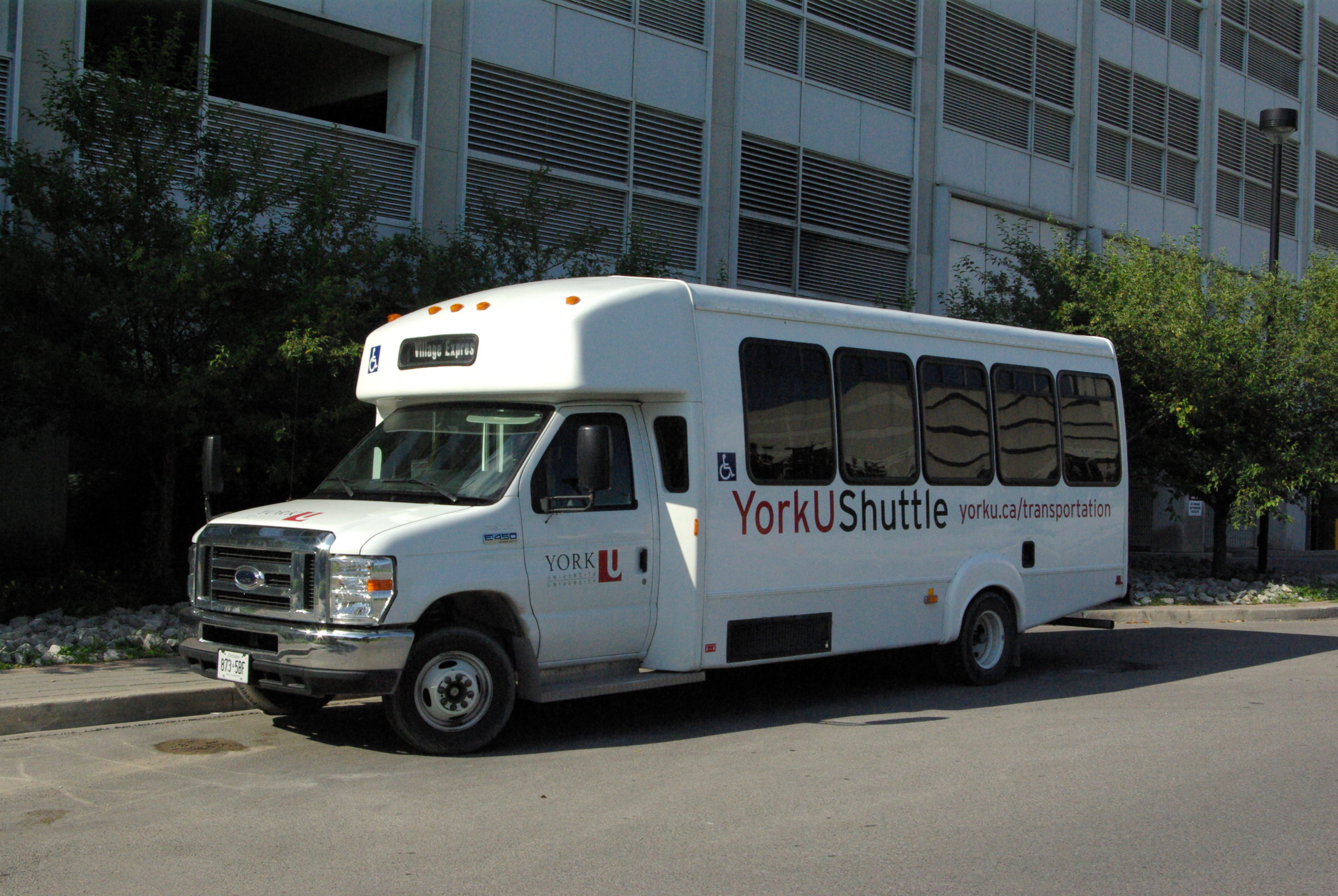 NOTICE
Glendon-Keele and Village Shuttles will pick up in front of the Archives at the corner of Ian MacDonald and York Blvd. on September 19th due to YorkFest.
Public Transportation
Please check Public Transportation websites for detailed updates.
As always, we encourage York University community members to use Triplinx to find the best travel option.
TTC Post-Secondary Student Photo ID Card
TTC will be on campus this Fall for the following dates to take Student Photo ID cards.
Keele Campus, First Student Centre, Room 307
• Friday, September 15, 2023: 9:30 a.m. to 2 p.m.
• Thursday, October 19, 2023: 9:30 a.m. to 2 p.m
Additional information can be found on the TTC website.
GO Student ID Card and Discount

- New application process for GO Student ID Card
- Students get up to 22.5% discount when they use a GO approved student ID and their PRESTO™ card.
---
Shuttle Services
---
Public Transportation
---
Sustainable Commuting
---
Transit Passes