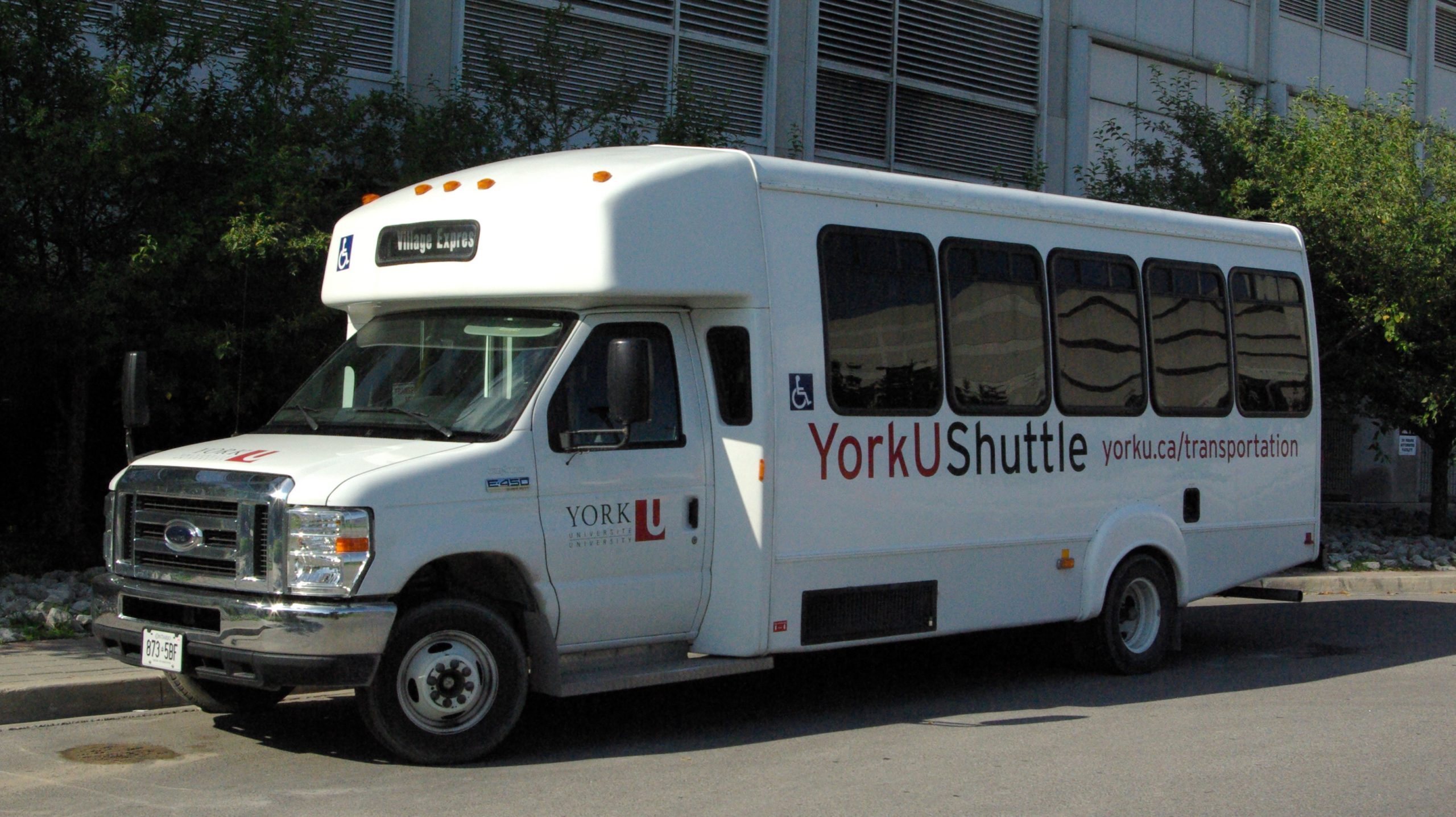 Supporting our community with transportation needs.
York University is pleased to offer an on-campus scheduled mobility service to help persons with disabilities get from one on-campus location to another. The VanGO service is available year-round, Monday to Friday, to assist students, faculty and staff with their mobility needs between the hours of 8:00am and 10:00pm daily.
Service is provided to and from on-campus building entrances via an accessible vehicle. All VanGO employees are trained York University drivers, and service is available as a pre-booked, pre-arranged service.
How To Book
Students
Please register through Student Accessibility Services (SAS) at 109 Central Square, where you can fill in scheduling requests. For more information please call (416) 736-5140 or (416) 736-5263 (TTY).
Staff & Faculty
Please register through Health, Safety and Employee Well-Being, Human Resources, Kinsmen Building 2nd Floor (416) 736-5491.