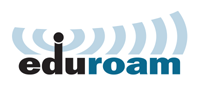 Description
eduroam is a Wi-Fi Internet access service which allows students, researchers and staff from participating institutions to obtain Internet connectivity across campus and when visiting other participating institutions using their home credentials. You can learn more about eduroam here https://www.eduroam.org/what-is-eduroam/

Your

Passport York

username followed by @yorku.ca, and password, is your log in for eduroam.

York Community members connected to eduroam are provided the same service as if they were connected to AirYorkPLUS. A Wi-Fi client device which is configured to use eduroam does not also require AirYorkPLUS.
How do I get it?
Configure your computer or wireless device & connect to eduroam wireless network:
We recommend you print these instructions before you visit another institution.
eduroam is available in the following locations at York: eduroam service locations
How do I get help?
If you are visiting York University from another institution, please contact your home institution for instructions on connecting to eduroam at York.
If you are a York University Community member, please contact the helpdesk at askit@yorku.ca or 416-736-5800.