Enabling teaching and learning innovation
The Academic Innovation Fund (AIF) supports projects that advance York Universty's priorities in terms of teaching, learning and the student experience. Since 2011, the AIF has supported faculty and campus partners in their efforts to develop new and exciting ways to educate students.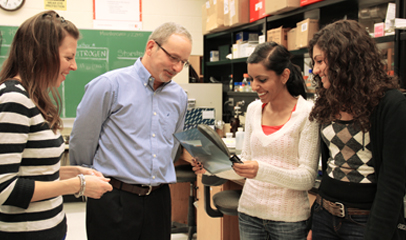 Explore teaching and learning projects
The Academic Innovation Fund (AIF) allows faculty leaders, campus partners, and great teachers to come together to create new and exciting ways that benefit student learning. Discover the projects that were possible through the AIF.
Teaching and learning priority areas
Latest AIF funding announcement
We are pleased to announce that 21 new AIF Category I projects, 6 ongoing Category II projects, 10 Category III, and 25 Category IV projects were awarded for 2020-2021.
Category I : Pan-University AIF projects
Category II : Curricular Innovation projects
Category III : Scholarship of Teaching and Learning (SoTL) projects
Category IV: Open Access Teaching and Learning projects
---
We are here to help
---
Get Support
Need help getting your AIF project off the ground? We've partnered with departments University-wide that can help you with staffing, technology, communications and more.
---
Apply
Note: Calls for the phase of AIF funding are expected in Fall 2020.

Learn More
Looking for inspiration? View our previously funded AIF projects that are shaping the future of teaching and learning or visit the Office of the AVP Teaching and Learning.