What is York Capstone Day?
Capstone Day is an annual showcase, at which students from any Faculty at York can present their completed capstone and pre-capstone projects and compete for awards. This is a great opportunity for students to showcase their project experience and develop professional skills to enhance their career readiness. To further recognize student accomplishments, we have 4 awards for students to compete and win monetary prizes!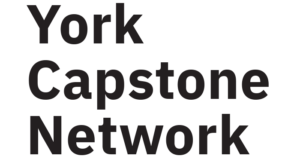 Awards form is now closed.
What awards are available?
How do I apply for YCN Capstone Day Awards?
The YCN Awards application will be open from April 1 to April 15th on this page. You may apply for up to 2 team awards. If you have any questions, please be in touch with us at capstoneday@yorku.ca.
Click here to see the awards offered by C4