---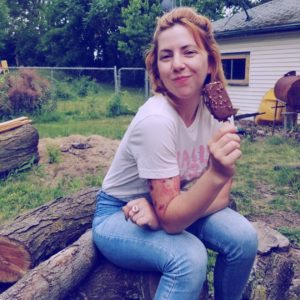 Dr. Andi Schwartz is the 2020-2021 Visiting Scholar in Sexuality Studies. Andi Schwartz has a PhD in Gender, Feminist, and Women's Studies from York University. Her research interests include femme subjectivities, critical femininities, online subcultures and counterpublics, and radical softness. Andi also holds a Master's in Gender, Feminist and Women's Studies from York University and a Bachelor of Journalism from Carleton University. Her academic work has been published in Psychology & Sexuality, First Monday, Feral Feminisms, Ada: A Journal of Gender, New Media and Technology, and the anthology On the Politics of Ugliness, edited by Sara Rodrigues and Ela Przybylo. She co-authored a chapter on Carly Rae Jepsen for the anthology, The Spaces and Places of Canadian Pop Culture, edited by Neil Shyminsky and Victoria Kannen
---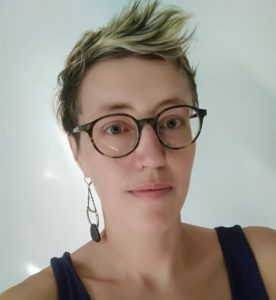 Dr. Châteauvert-Gagnon holds a PhD in International Relations from the University of Sussex, completed under the supervision of Cynthia Weber and Louiza Odysseos. Her thesis was entitled "Contesting the Logics of Protection in International Security: Modern-day Parrhesia Amongst Dissident Female Protectors." She is about to start a postdoctoral fellowship at York University on a project entitled "From #Metoo to #Tradwife: speaking fearless truth to power within communicative capitalism." Dr. Châteauvert's research interests include poststructuralist, queer and feminist theories of Security Studies and International Relations. Her work focuses on contemporary practices of parrhesiastic resistance related to issues of International in/security.
---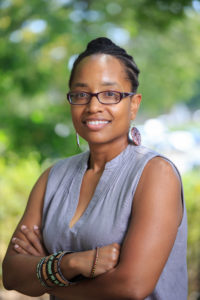 Dr. K. Melchor Quick Hall is a faculty member in the Human and Organizational Development programs in Fielding Graduate University's School of Leadership Studies. She is also a Scholar at Brandeis University's Women's Studies Research Center and an instructor with Boston University's Prison Education Program. As the author ofNaming a Transnational Black Feminist Framework: Writing in Darkness, she launched a transnational Black feminist (TBF) online series when the global health pandemic cancelled her book events. The series of conversations highlights the work of Black feminist artists and activists and engages a discussion of the guiding principles of a TBF framework: intersectionality, scholar-activism, solidarity, attention to borders/boundaries, and radically transparent positionality. She and feminist scholar Gwyn Kirk are co-editors of the forthcoming Mapping Gendered Ecologies: Engaging with and beyond Feminist and Womanist Perspectives.
---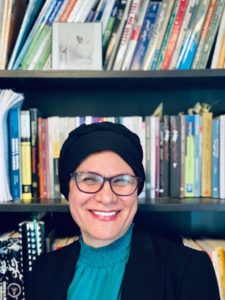 Dr. Zahra Hojati has received her doctoral degree in Higher Education/Women and Gender Studies program at OISE/ University of Toronto. Her research interest is using an anti-colonial and integrative anti-racist feminist perspective to challenge the integration of capitalism and patriarchy in oppressing the Middle Eastern/ Muslim women in North and South. The intersection of gender with race, class, religion and all other social construct is projected in her feminist analysis to pursue the concept of "identity" and "racialized women's resilience". She has published her book in 2013 and translated it in Farsi in 2018. Zahra has several journal publications as well as numerous conference presentations, national and international. Zahra has experience teaching as a sessional instructor at Ryerson University as well as at the University of Toronto. Recently, she works as a visiting scholar at York University on the subject of "War and its impact on Middle Eastern Women".
---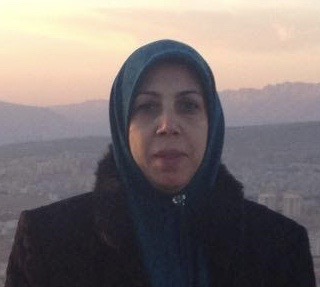 Dr. Fazileh Dadvar-Khani is a professor at the University of Tehran, Iran and a visiting scholar at York University. She is also collaborating with Urban Economy Forum and UN-Habitat. Her educational background is in the discipline of geography, particularly in gender geography and rural planning. Her work is focused on applying gender analysis and local community engagement in rural development. Due to her experience in coordinating and teaching in women studies departments in Iran, she has been a pioneer geographer in Iran which combined geography and women studies and introduced gender geography to Iranian academic geography. Her book, An Introduction to Paradigm of Gender Geography, was the first Persian book in this field which was published by the Organization for the Study and Compilation of Humanities Books of Universities (SAMT) in 2006. Fazileh Dadvar-Khani has been recognized as a prominent figure of the country in research and was honored to receive an award from the President of Iran. Her work is focused on applying gender analysis and local community engagement in tourism and rural development. She has published many books in Persian about women's studies, gender geography and tourism planning including: Gender and Development; Foundations of Planning in Changing Rural Space; Introduction to Fundamental Approaches and Methods of Tourism Planning (translation); Credit for Women: Why It Is So Important (translation); with an additional chapter, "Geography of Development in the World and in Iran." Currently, she serves as an editorial board member for academic journals. She is editor-in-chief of the Human Geography Research Journal and was editor-in-chief of the Journal of Research on Women, Development and Politics from 2009-2011, both of which belong to the University of Tehran. She is also cooperating with many ISI Journals including Gender, Place and Culture and Current Issues in Tourism as a reviewer.
---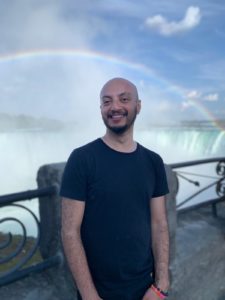 Abdullah Qureshi is a Pakistani born artist, educator, and cultural producer. Within his practice, he is interested in using painting and collaborative artistic methodologies to address personal histories, traumatic pasts, and childhood memories. His on-going doctoral project, Mythological Migrations: Imagining Queer Muslim Utopias, examines formations of queer identity and resistance in Muslim migratory contexts - in particular, working with narratives of LGBTIQ+ Muslim refugees and asylum seekers in Finland, and situating them within Islamic history and culture as a way of challenging issues of invisible whiteness in the Nordic region. In 2017, Qureshi received the Art and International Cooperation fellowship at Zurich University of the Arts, and in 2018, a research fellowship at the Center for Arts, Design, and Social Research, Boston. His work is currently supported by Kone Foundation, Finland. www.abdullahqureshi.org
---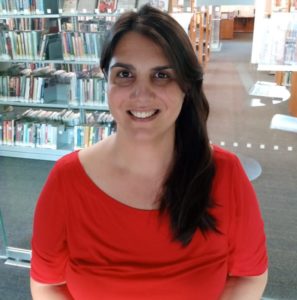 Isa da Silva Sorrentino is a geographer and holds a Masters in Collective Health. She is currently a PhD student in Collective Health. Her research aims to analyze the perceptions of sex workers and their clients about new methods of HIV prevention, from the perspective of intersectionality.
---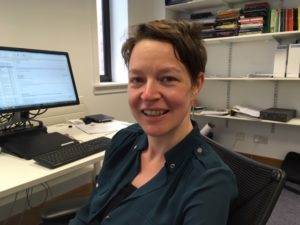 Dr. Yvette Taylor is a Sociologist and Professor of Education, University of Strathclyde, Glasgow, Scotland. She is PI on the EU funded project 'Comparing Intersectional Lifecourse Inequalities among LGBTQI+ Citizens in 4 European Countries' (CILIA, 2018-2021), with previous projects including ESRC funded 'Making Space for Queer Identifying Religious Youth' (2011-2013) and British Academy mid-career fellowship 'Critical Terrain: Dividing Lines and Lives' (2013-2014). Yvette has published four sole-authored books, and co-authored Feminist Repetitions in Higher Education: Interrupting Career Categories (Palgrave, 2020). Edited titles include Educational Diversity: The Subject of Difference and Different Subjects (2012); The Entrepreneurial University. Public Engagements, Intersecting Impacts (2014); Feeling Academic in the Neoliberal University: Feminist Flights, Fights and Failures (2018). Yvette edits the Palgrave Gender and Education Series, co-edits the Routledge Advances in Critical Diversities Series and is a Fellow of the Academy of Social Sciences. @YvetteTaylor0