---
CFR Graduate Student Writing Group
Hosted by CFR Graduate Representatives Evan Vipond and Kenya Thompson
Dates: Wednesdays from November 16 - December 7
Time: 10:00am - 12:45pm EST
Location: Virtual
Link: https://yorku.zoom.us/j/95478866985?pwd=WUVYalhXOXdqOTdhL2IxM1BXQlErZz09
The graduate student reps for the Centre for Feminist Research will be hosting a writing group using the Pomodora method (25 mins. writing followed by a 5 min. break) for four weeks from November 16 to December 7. The group is drop-in, so you do not need to sign up in advance and can attend based on your availability.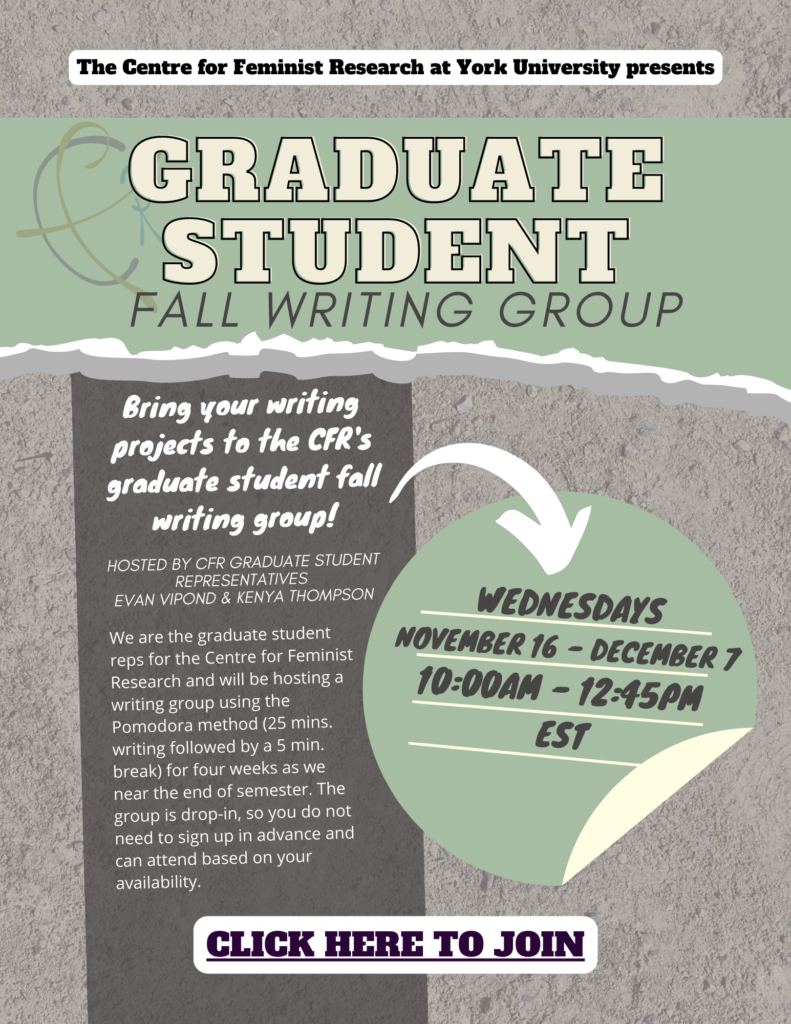 ---
Seminar: Engage in Public Scholarship with Alex Ketchum
Date: Wednesday, December 14, 2022
Time: 10:30am - 12:00pm EST
Location: 626 Kaneff Tower
Register: Limited spots available. RSVP to cfr@yorku.ca
Public scholarship—sharing research with audiences outside of academic settings—has become increasingly necessary to counter the rise of misinformation, fill gaps from cuts to traditional media, and increase the reach of important scholarship. Engaging in these efforts often comes with the risk of harassment and threats—especially for women, people of color, LGBTQ+ communities, and precariously employed workers. This workshop, based on Ketchum's book Engage in Public Scholarship provides constructive guidance on how to translate research into inclusive public outreach while ensuring that such efforts are safer and more accessible. The workshop will discuss practices and planning for a range of activities from in-person and online events, to publishing and working with the media, social media activity, blogging, podcasting, cartoons, and more! This workshop will both address the key challenges and benefits of feminist and accessible public scholarship and provide toolkits for doing this important work.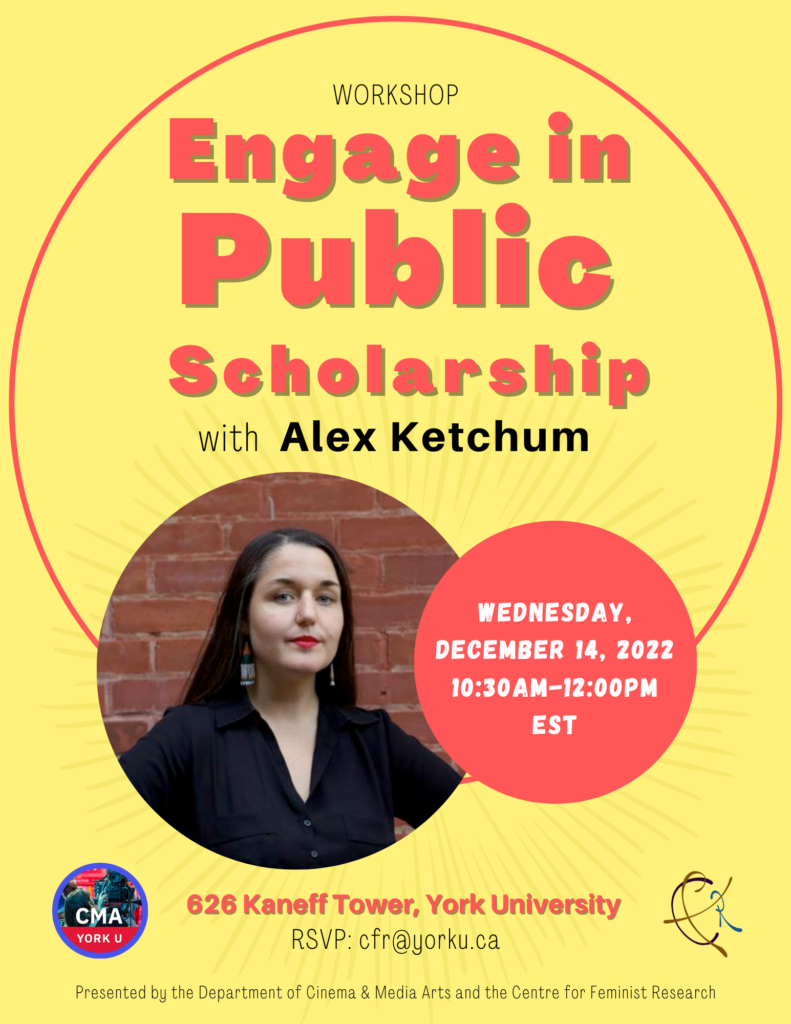 Since 2018, Dr. Alex Ketchum has been the Faculty Lecturer of the Institute for Gender, Sexuality, and Feminist Studies of McGill University. She is the Director of the Just Feminist Tech and Scholarship Lab and the organizer of Disrupting Disruptions: The Feminist and Accessible Publishing, Communications, and Tech Speaker and Workshop Series. Her work integrates food, environmental, technological, and gender history. Ketchum's first peer-reviewed book, Engage in Public Scholarship!: A Guidebook on Feminist and Accessible Communication (Concordia University Press, 2022), examines the power dynamics that impact who gets to create certain kinds of academic work and for whom these outputs are accessible. Coinciding with the fiftieth anniversary of the trailblazing restaurant Mother Courage of New York City, Ketchum's second book, Ingredients for Revolution: A History of American Feminist Restaurants, Cafes, and Coffeehouses (2022), is the first history of the more than 230 feminist and lesbian-feminist restaurants, cafes, and coffeehouses that existed in the United States from 1972 to the present. Ketchum's interest in past imaginings of utopia through business creation and the implementation of communications technologies has guided her new research and third book project on historically contextualizing the relationship between feminist ethics and AI. You can find out more about her other writings, podcasts, zines, exhibitions, and more at https://www.alexketchum.ca.
---
Everything You Wanted to Know About... Anti-Racist Feminist Podcasting (But Were Afraid to Ask)
Date: January 17, 2023
Time: 12:00pm - 1:00pm EST
Location: Virtual
Registration: https://yorku.zoom.us/meeting/register/tJ0sf-2qqTsiGd0FvOrK66rj8WzEVdocJcof
Ethel Tungohan is a Canada Research Chair in Canadian Migration Policy, Impacts and Activism and an Associate Professor of Politics at York University. Her research examines temporary labour migration, migrant social movements, and public and social policies pertaining to labour, health, education, and care work. In 2022, she has two forthcoming books: first is "Containing Diversity: Canada and the Politics of Immigration in the 21st Century" (University of Toronto Press), which is co-authored with Yasmeen Abu-Laban and Christina Gabriel and second is "Care Activism: Migrant Domestic Workers, Communities of Care and Movement Building" (University of Illinois), which won the National Women's Studies Association First Book Prize. She regularly uses socially-engaged research methods in her work and has a long history of research and advocacy collaborations with migrant social justice movements. In her spare time, she hosts the Academic Aunties podcast, which debunks the 'hidden curriculum' in academia for first-gen BIPOC listeners and advocates for structural changes in the academy.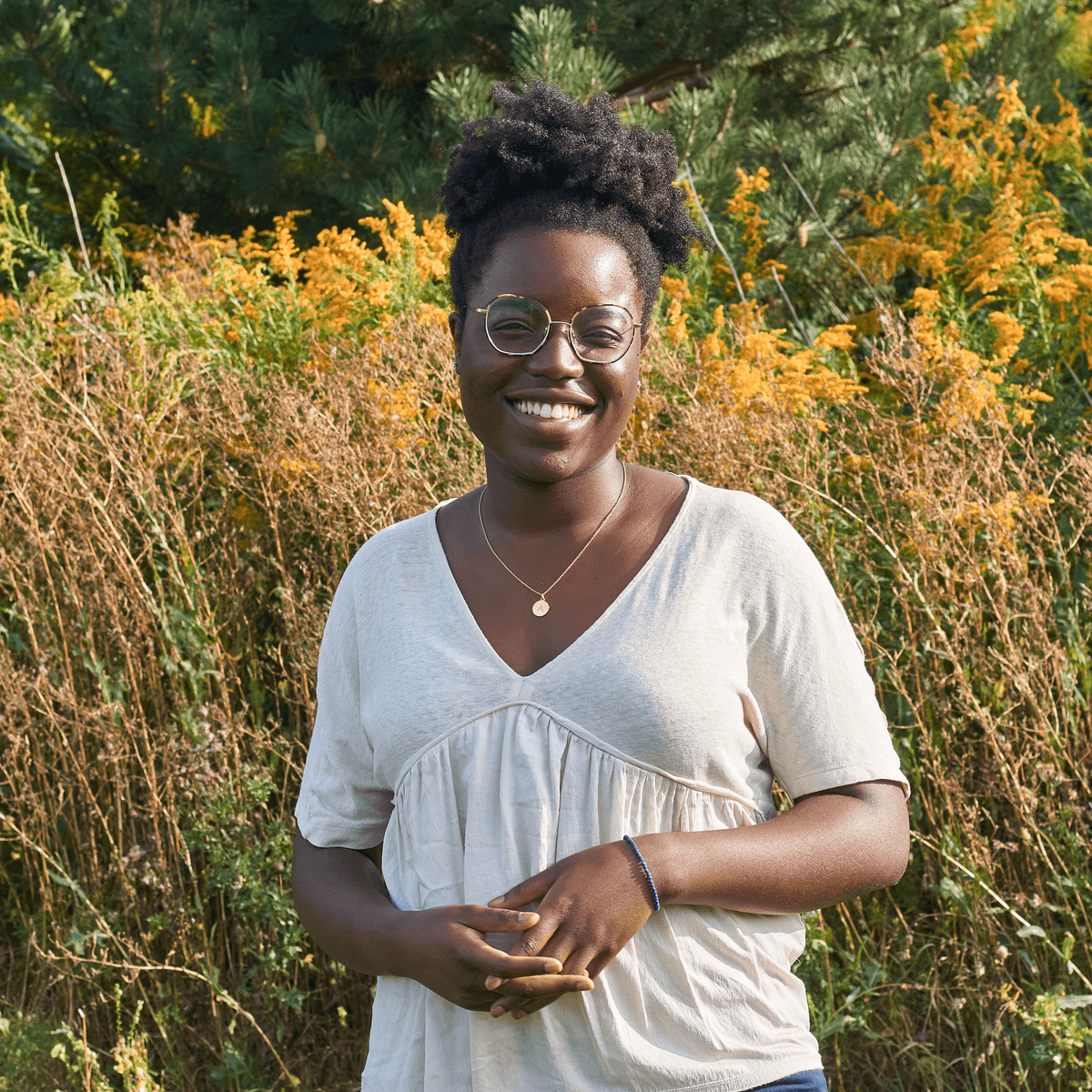 Alexandra Lambropoulos is a podcast host and is pursuing a Master of Science in Planning at the University of Toronto. She holds a Bachelor of Arts from the University of Toronto in Human Geography, Urban Studies, and GIS. Alexandra is interested in researching urban planning strategies and policies that develop strong communities and solutions for the cities of tomorrow, especially where they intersect with the arts, community economic development, resilience, and technology. She is also very interested in urban planning in African cities, which she explores through her podcast Urban Limitrophe.
---
Workshop: Untold Stories of the Research Process: Indigenous, Feminist, and Decolonial Approaches
Date: Friday, January 20, 2023
Time: 11:00am - 1:00pm EST
Location: Virtual
Register: https://forms.gle/XNbxud5FmdmwV5dm8
The workshop invites participants to explore aspects of the research process that may be underestimated or unspoken, including the role of emotions, political commitments, and relationships in shaping research. Such an approach draws on a "thinking-feeling" epistemology. We employ feminist, decolonial and Indigenous frameworks to foster a multidimensional understanding of research. Our engagements are centred on challenging and changing Western and patriarchal conceptions of thinking about knowledge, the actors involved, their processes, and research goals.
Moderator: Alison Crosby
Speakers:
Maria Gloria Cayulef is a Mapuche and feminist researcher. She works as an assistant professor at the Institute of Research and Graduate Studies in Health Sciences at Central University of Chile, where she coordinates the Master in Gender Studies and Psycho-Social Intervention. Her work centers on integrating the feminist and anti-racist perspective into the academic setting and has addressed issues of political violence, violence against women, and community and intercultural praxis in contexts of socio-cultural and territorial diversity.
She holds a Master's in Social Psychology and she is pursuing her Ph.D. in Gender Studies: Cultures, Societies, and Politics at the University of Girona, Spain. Her dissertation focuses on understanding the historically established articulations between the race-gender categories, which shape the social construction of the Mapuche woman. She is currently participating as a Visiting Graduate Student at the Centre for Feminist Research at York University.
Maria Gloria specializes in critical social psychology, decolonial feminist methodologies, and southern feminist theories.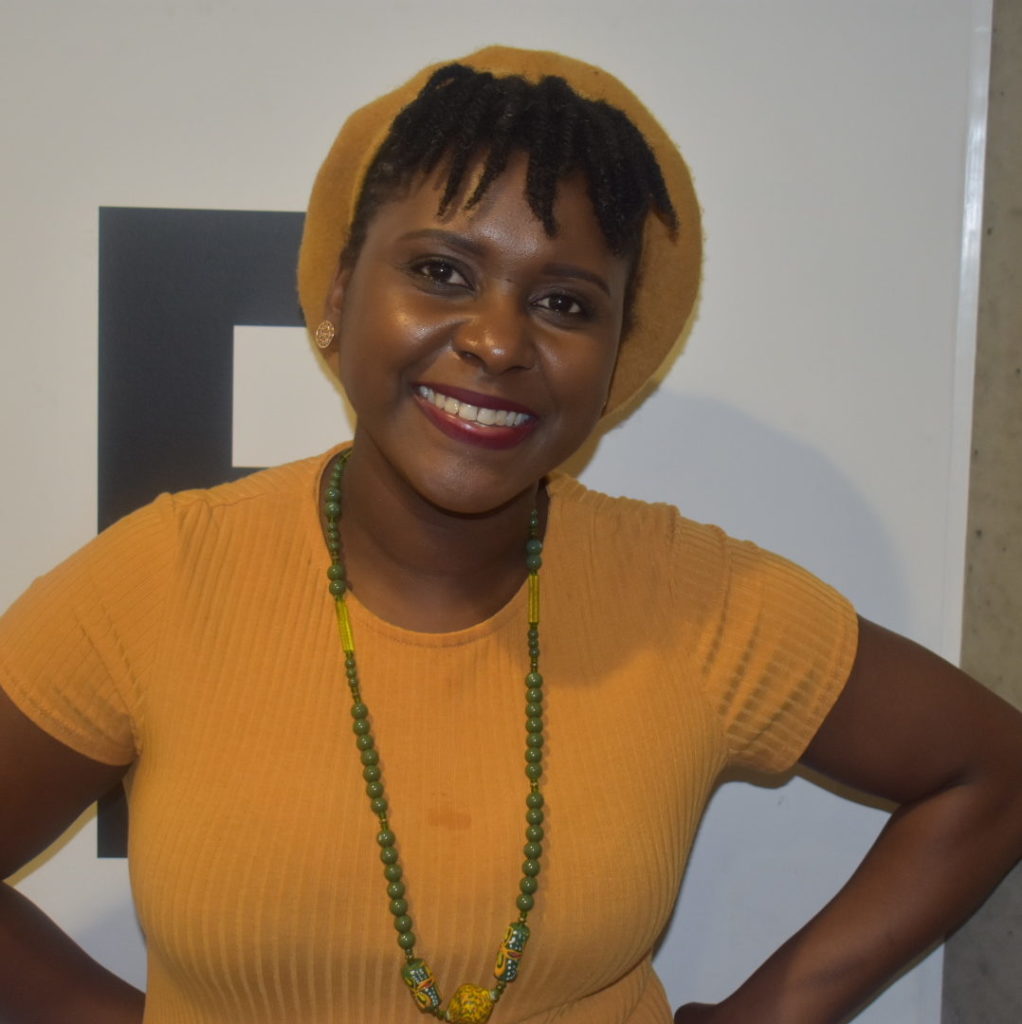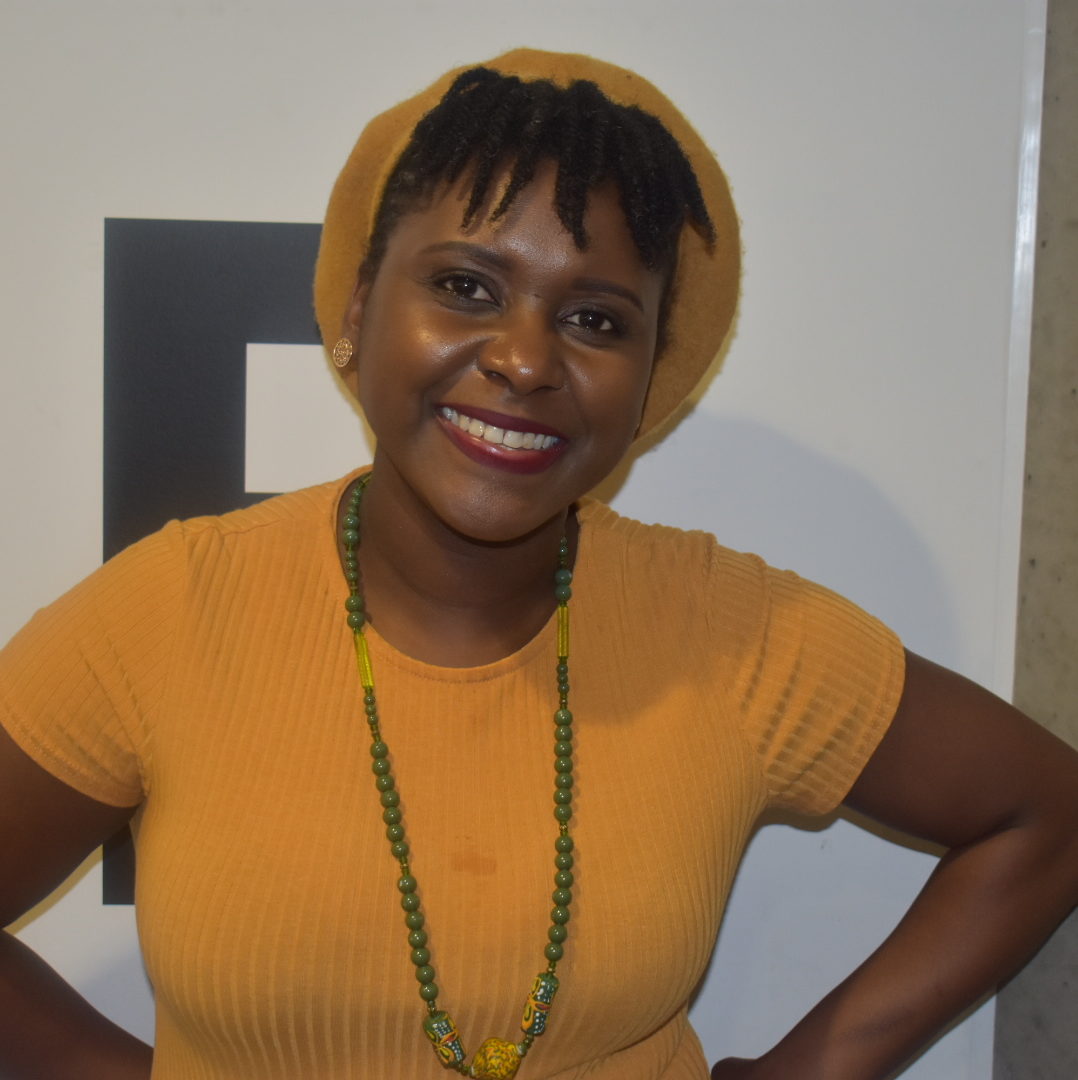 Ruth Murambadoro is an African feminist who writes on women, transitional justice, gender justice and politics of the Global South. Based at the Centre for Feminist Research, York University, her work explores the gendered nature of the post-colonial state to broader understandings of violence perpetrated against women in Zimbabwe. She holds research affiliations with the Harriet Tubman Institute, and Wits School of Governance. Her long term project involves working with emerging and seasoned African artists to build a digital repository (re)presenting African women's resistance in the postcolony.
Dolores Figueroa is a researcher at the Center for Research and Advanced Studies in Social Anthropology (CIESAS) in Mexico City. Dr. Figueroa's academic expertise focuses on conceptualizing structural, social and feminicide violence against indigenous women in rural areas and critically dialoguing with the anti-gender violence institutional framework in Mexico. During the last two years, she was part of an initiative aimed at creating networks between social researchers, technicians and indigenous women's organizations, such as the National Coordination of Indigenous Women of Mexico (CONAMI) to strengthen their community initiative called "Community Emergency of Violence" to build a database to document various types of violence that impact indigenous women and their peoples in various regions of Mexico. Dr. Figueroa has published numerous articles in refereed academic journals and chapters in edited volumes on violence against indigenous women in Guerrero, such as: "Defensoras comunitarias, violencias múltiples y búsqueda de justicia en territorios indígenas Tlapa de Comonfort, Guerrero" 2020, with María Teresa Sierra and Marisol Alcocer; "Anti-Manual for conducting workshops with survivors of grave human rights violations through a territorial and participatory focus"; with Teresa Sierra Camacho (2020); "Alertas de género y mujeres indígenas: interpelando las políticas públicas desde los contextos comunitarios en Guerrero, México" in the Canadian Journal of Latin American and Caribbean Studies.
---
Indigenous Women's Speakers Series with Kim Anderson, Jennifer Adese and Vanessa Watts
Co-sponsored by the Centre for Feminist Research and the Centre for Indigenous Knowledges and Languages
Date: January 25, 2023
Time: 12:00pm - 1:30pm EST
Location: Virtual
Register:
https://yorku.zoom.us/meeting/register/tJEudeGurj8jHdclEsNvHAnd7h3GKKXUjImq
The Indigenous Women's Speakers Series is co-hosted with the Centre for Indigenous Knowledges and Languages and co-sponsored by the Faculty of Health. Since 2017, the series has highlighted scholars working at the intersection of feminist and Indigenous scholarship.
The 2022-23 series features Kim Anderson, Jennifer Adese, and Vanessa Watts.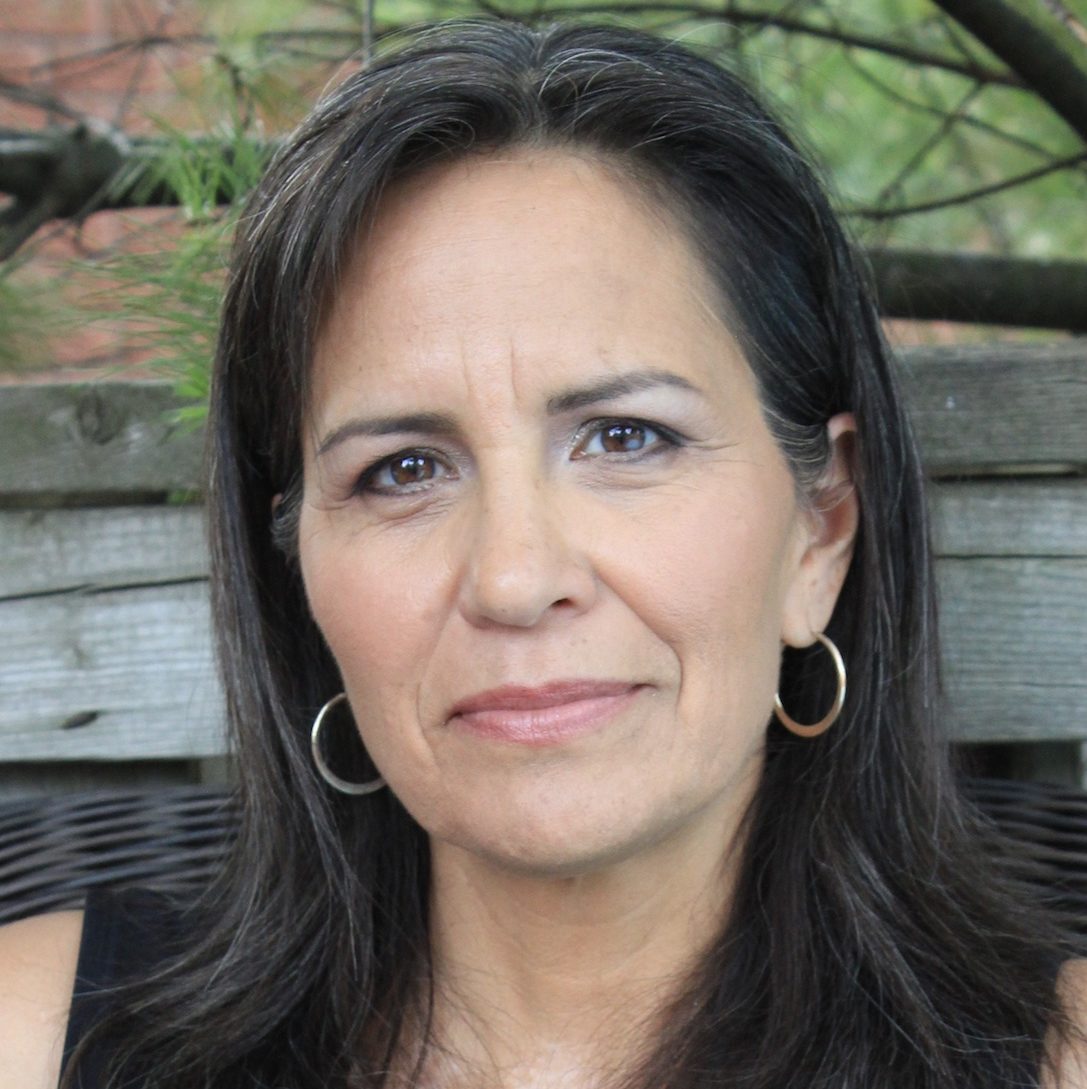 Kim Anderson, Métis, is an Associate Professor in the Department of Family Relations and Applied Nutrition at the University of Guelph where she holds a Canada Research Chair in Indigenous Relationships. Her books include A Recognition of Being: Reconstructing Native Womanhood (CSPI, 2nd Edition, 2016) and Life Stages and Native Women: Memory, Teachings and Story Medicine (University of Manitoba Press, 2011).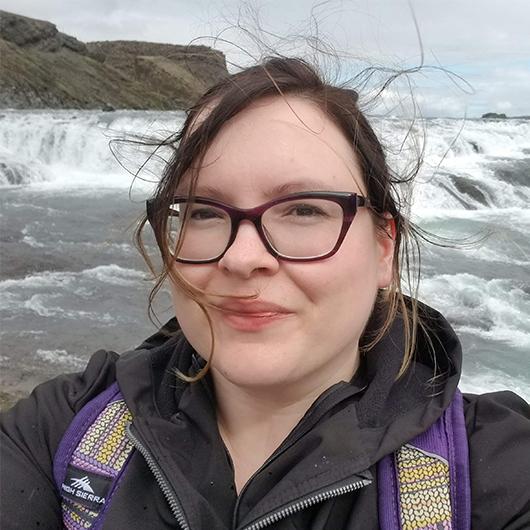 Dr. Jennifer Adese (otipemisiwak/Métis) is the Canada Research Chair (CRC) in Métis Women, Politics, and Community, and an Associate Professor in the Department of Sociology at University of Toronto Mississauga (UTM). She is the author of Aboriginal™: The Cultural & Economic Politics of Recognition (University of Manitoba Press) and the co-editor of A People and a Nation: New Directions in Contemporary Métis Studies (UBC Press), and Indigenous Celebrity (University of Manitoba Press). Her work has also been published in journals such as TOPIA, American Indian Quarterly, SAIL: Studies in American Indian Literatures, MediaTropes, Decolonization: Indigeneity, Education & Society (DIES), Public, and appears in select edited anthologies on Indigenous land rights, colonization, art, activism, and resistance
---
---
Community Participation: An Intersectional Feminist View of a 'Fuzzy' Concept with Julia Fursova
Date: Wednesday, November 30, 2022
Time: 2:00pm - 3:00pm EST
Location: Virtual
Register: https://yorku.zoom.us/meeting/register/tJYvdO6gqz4sGNJurKQNl5YWHg9CCysmHC5P
The interactive discussion invites researchers and practitioners in non-profit and community development work to reflect on a seemingly benign and benevolent topic of community participation. The event features findings of participatory action research that examined the quality of volunteer participation in neighbourhood-based projects in Lawrence Heights, Toronto. The findings were recently published in a peer-reviewed publication written in co-authorship with community partners. In the publication, we approached volunteer participation with an intersectional feminist lens, critically examining who is participating, why, and with what money and whose time volunteer participation is enabled. Drawing attention to the gendered and under-resourced nature of the non-profit and community development work, we argue that when approached uncritically, community engagement may contribute to extractivist processes endemic to patriarchal, white supremacist, heterosexual capitalism. To support reflexive practice among researchers and practitioners, we offer Community Engagement Continuum that features indicators for the technocratic vs. transformative community engagement process.
Julia Fursova, PhD, (she/they), community-based researcher, and incoming assistant professor, Renaissance College, University of New Brunswick. Julia contributes to nurturing diversity, equity, and justice through participatory research, facilitating learning/unlearning for transformation, and supporting leadership for systems change.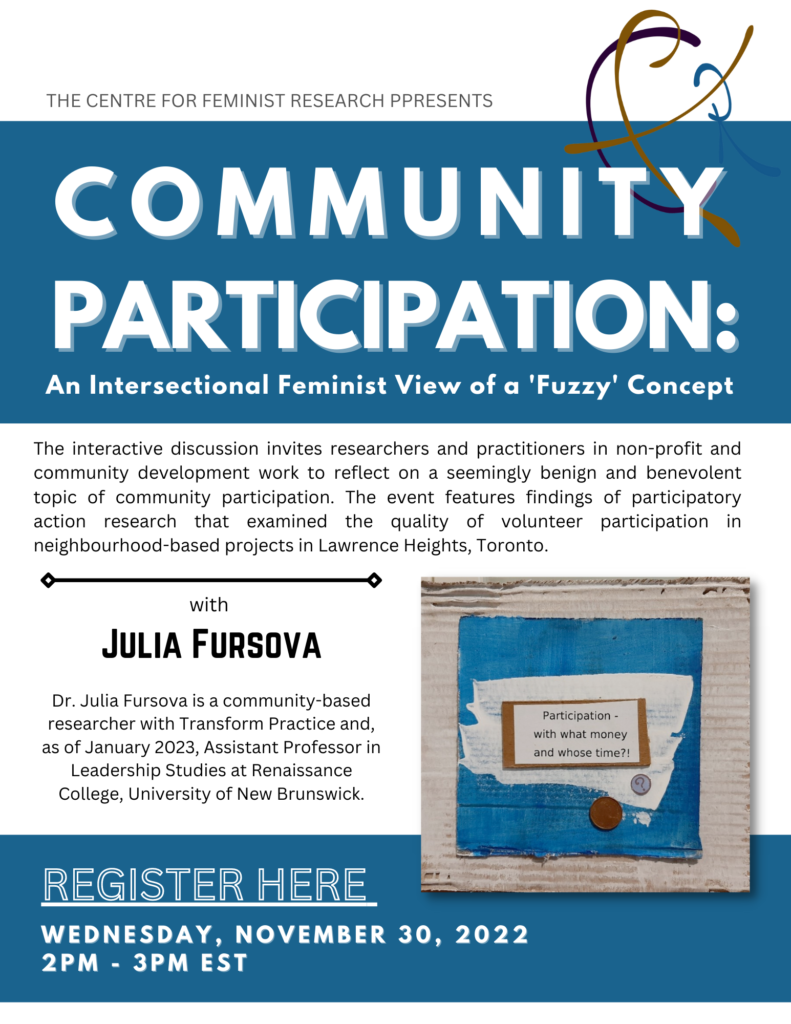 ---
WOMEN. LIFE. FREEDOM: What does solidarity with the Iranian uprising look like?
Co-sponsored by the Iranian Graduate Student Association York University (IGSAYU); The Centre for Feminist Research; and the Faculty of Graduate Studies
Date: Tuesday, November 29, 2022
Time: 10:30am - 12:00pm EST
Location: Virtual
Register: https://yorku.zoom.us/meeting/register/tJ0pcu6tpzorGtFbrazeJatMbJi4cPAcKZ4x
ALL members of the York University Community are invited to attend to learn more about events in Iran in the wake of the death of Mahsa Amini. In particular, we consider connections to worldwide social movements for self-determination, and actions that community members can take in support of these uprisings.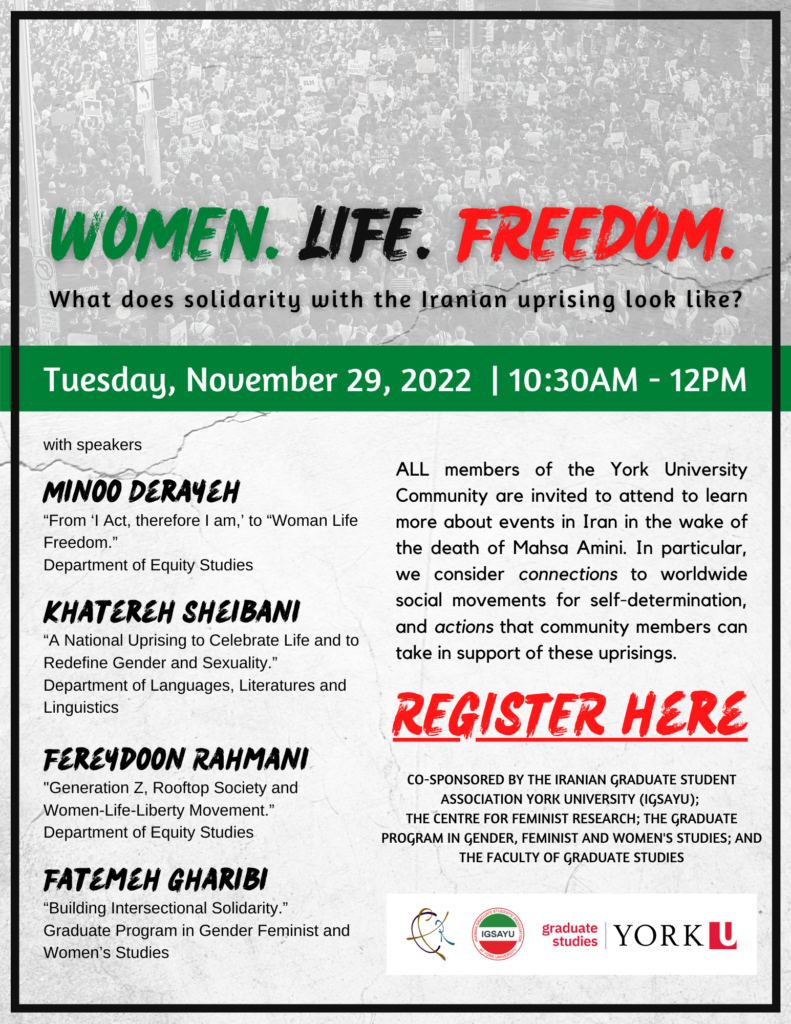 Speakers:
Minoo Derayeh, "From 'I Act, therefore I am,' to "Woman Life Freedom." Department of Equity Studies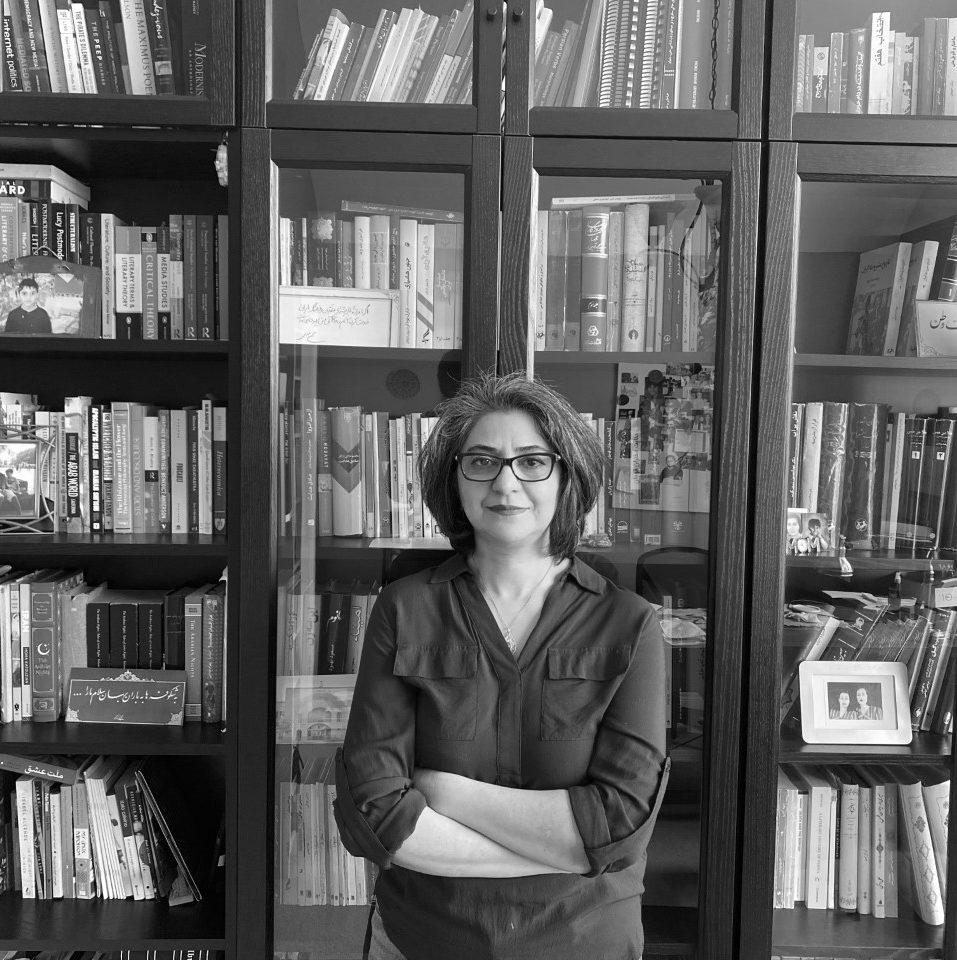 Khatereh Sheibani, "A National Uprising to Celebrate Life and to Redefine Gender and Sexuality." Department of Languages, Literatures and Linguistics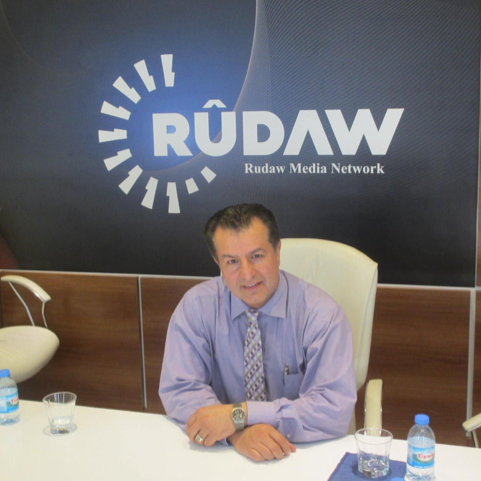 Fereydoon Rahmani, "Generation Z, Rooftop Society and Women-Life-Liberty Movement." Department of Equity Studies
Fereydoon Rahmani is the UPD and associate professor at the Department of Equity Studies, focusing on social justice, Democracy, Human Rights, Kurdish political movement, and Quality of Life analysis in the Middle East. Professor Rahmani is also a community researcher, public speaker and human rights activist.
Fatemeh Gharibi, "Building Intersectional Solidarity." Graduate Program in Gender Feminist and Women's Studies
Fati Gharibi (they/them) is a Ph.D. student in Gender, Feminist and Women's Studies at York University. Their work intersects queer feminism, education, and theatre. Using performance, they explore the question of voice when it comes to women, queer and trans folks in Canada and Iran.
---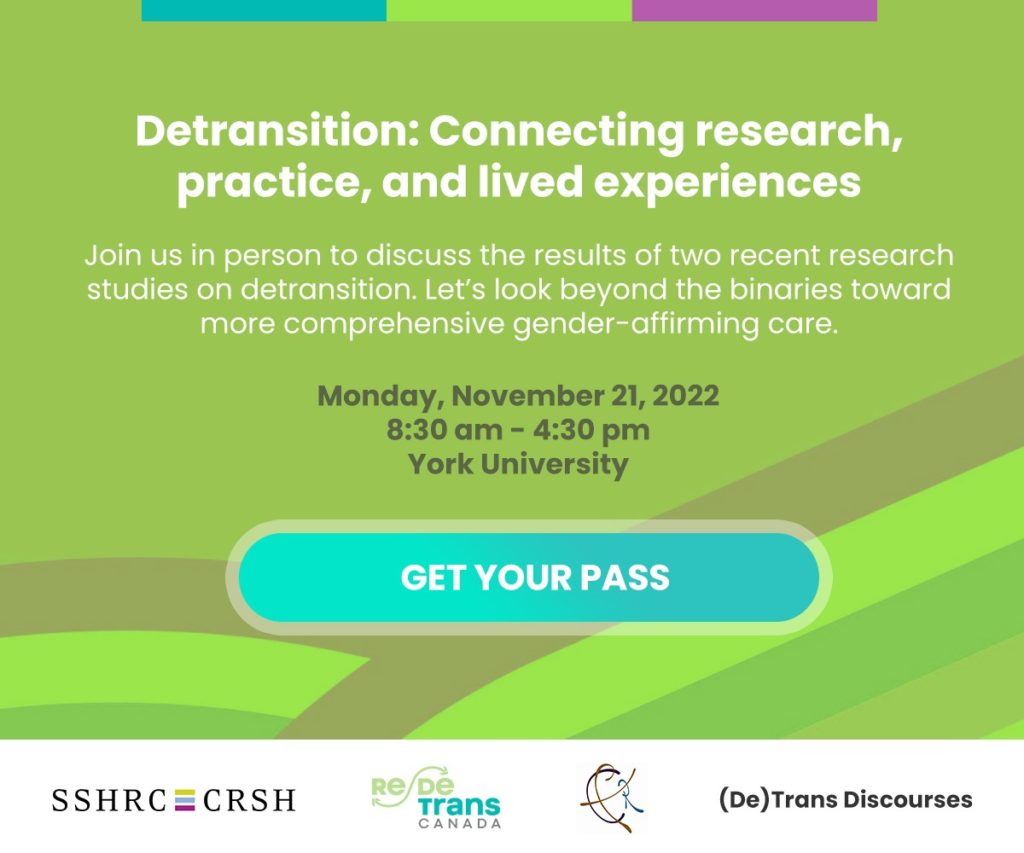 ---
Book Launch: "White Supremacy, Racism, and the Coloniality of Anti-Trafficking" with editors Kamala Kempadoo and Elena Shih
Organized by the Critical Trafficking and Sex Work Research Cluster
Date: November 11, 2022
Time: 5:00pm - 7:00pm EST
Location: William Doo Auditorium, 45 Willcocks Street, Toronto, ON
With remarks by contributors Elene Lam, Julie Ham, Lyndsey Beutin, Menaka Raguparan, and introductory comments by Ilan Kapoor and Janie Chuang.
The event is sponsored by York University (Criminology Program, Department of Social Science, and Centre for Feminist Research); University of Toronto (Women and Gender Studies Institute); Brown University Centre for the Study of Slavery and Justice; and Another Story Bookshop.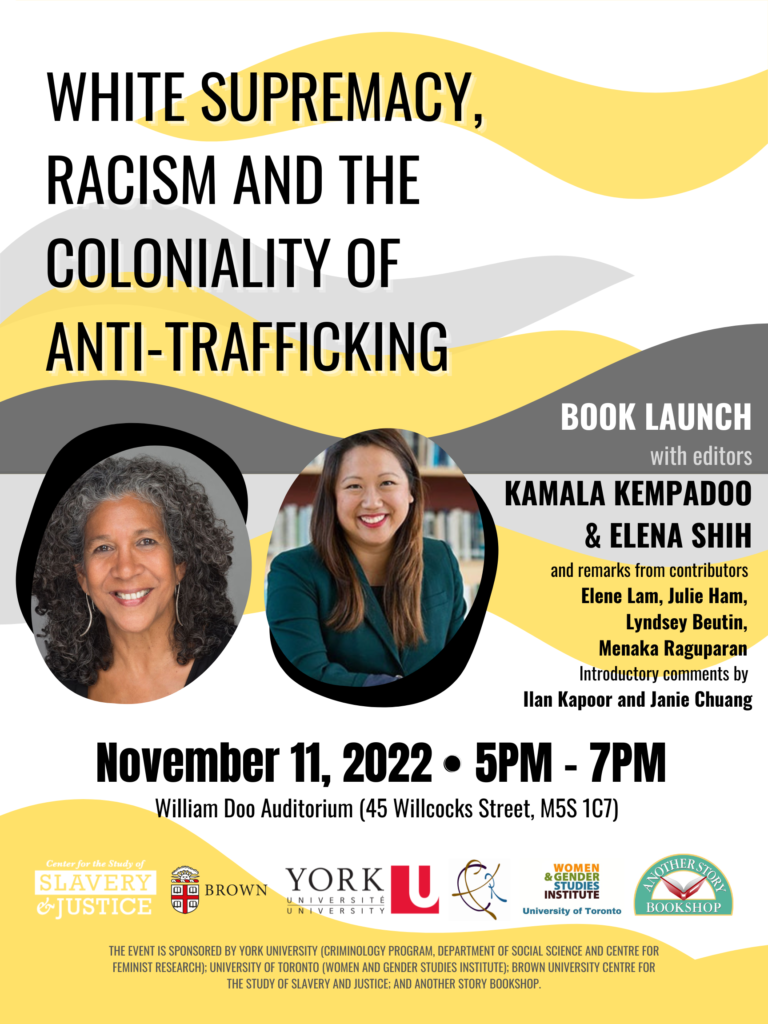 ---
Book Talk: "Quarantined - Governance, ethics, and uncertainty in early responses to Covid-19 in Uganda" with Jimmy Spire Ssentongo
Date: November 8, 2022
Time: 2:00pm - 3:00pm EST
Location: Online via Zoom
Register: https://yorku.zoom.us/webinar/register/WN_wFmq-VFaRO6oou6xfgAhkg
In the wake of Covid-19 control lockdowns, Jimmy was among the very first Ugandans to be placed under institutional quarantine in the country, for 24 days. The government measure was characterised by panic, unpreparedness, violence, gender insensitivity, and corruption. In Quarantined, Jimmy critically chronicles the experiences and his activism in pushing back to government's exploitation of fear and anxiety. The conversation of this workshop picks from the account of the book for wider reflections on differentiated experiences that situations of panic tend to flatten and silence. It also speaks to ethics in the face of survival threats, both as to what ethics to uphold in uncertainty and how it's deficiencies may influence outcomes.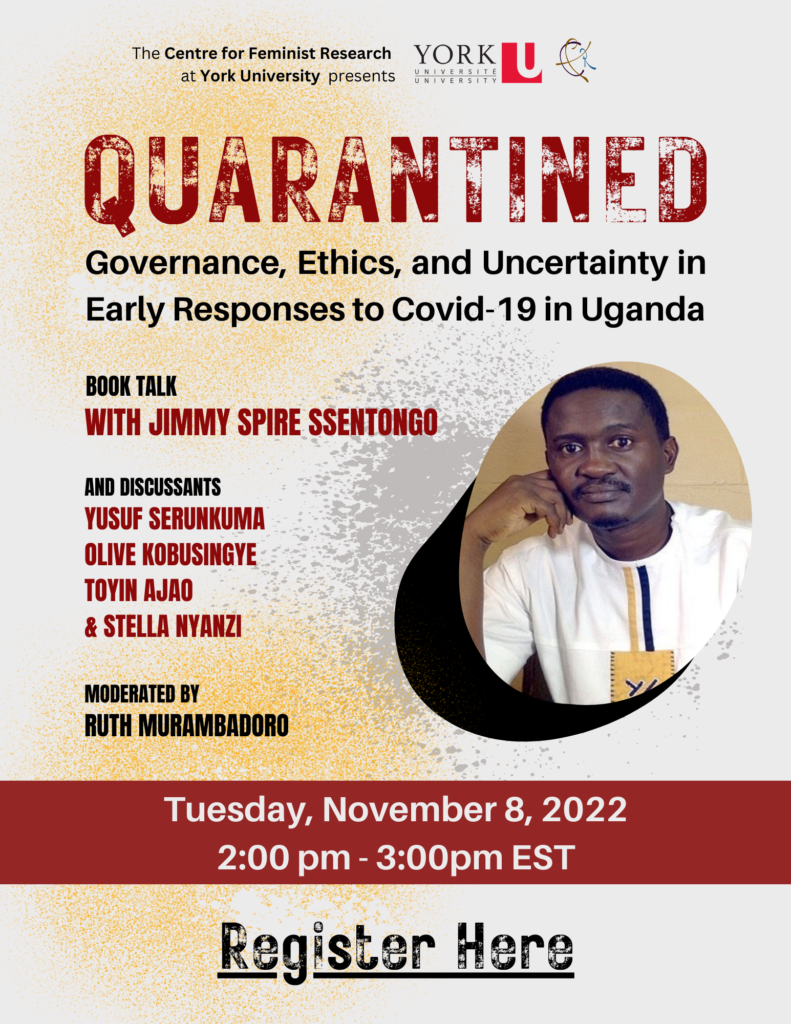 ---
CFR 30th Anniversary Celebration
Date: Friday, November 4, 2022
Time: 1:00pm - 2:30pm EDT
Location: Virtual
Register: https://yorku.zoom.us/meeting/register/tJ0tfuqorz0jHNUmfZxyZu755jU1QiXcGpvc
Join us for the launch our 30th anniversary collection, "Thirty Years of Feminist Research" and a roundtable discussion on the past, present, and future of feminist research with CFR Associates Ena Dua, Meg Luxton, Nancy Mandell, Alison Crosby, Ruth Murambadoro, and more.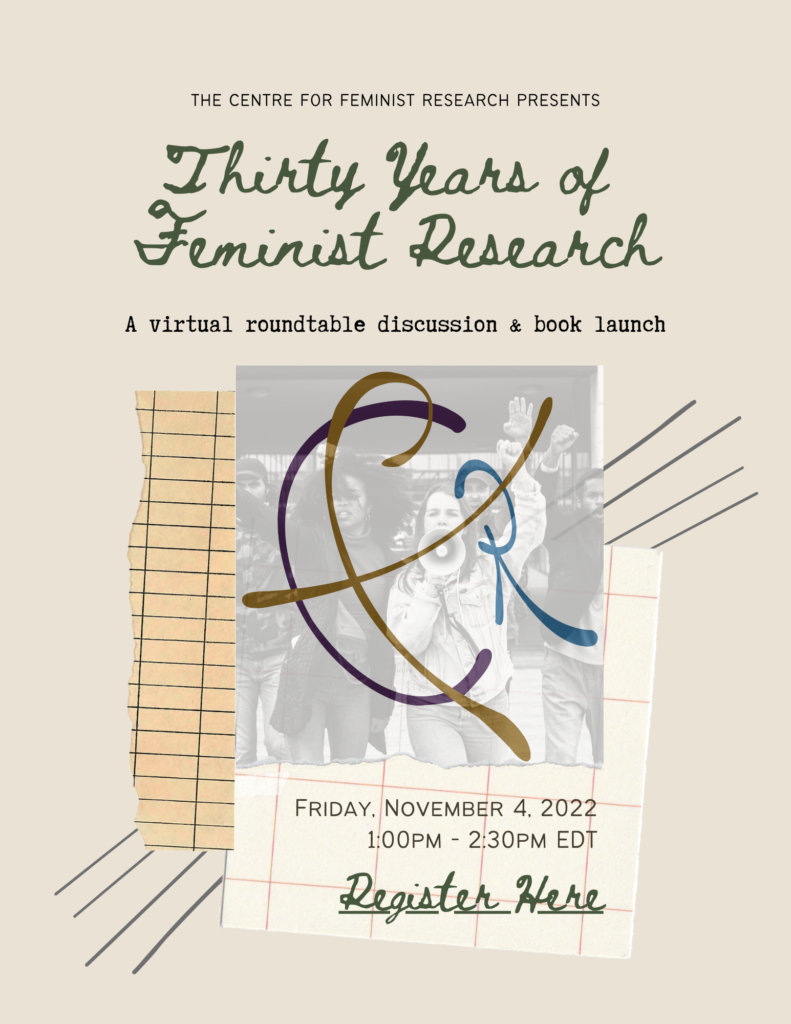 ---
Film Screening: Unfinished by Shabnam Sukhdev
Co-sponsored by the York Centre for Asian Research, Theatre and Performance Studies, and the Centre for Feminist Research
Date: Monday, October 24, 2022
Time: 3:00pm - 4:30pm EDT
Location: 519 Kaneff Tower
"Unfinished" is a film by Shabnam Sukhdev. The 30-minute screening will be followed by a discussion with filmmakers Shabnam Sukhdev and Leena Manimekalai, moderated by Elaine Coburn.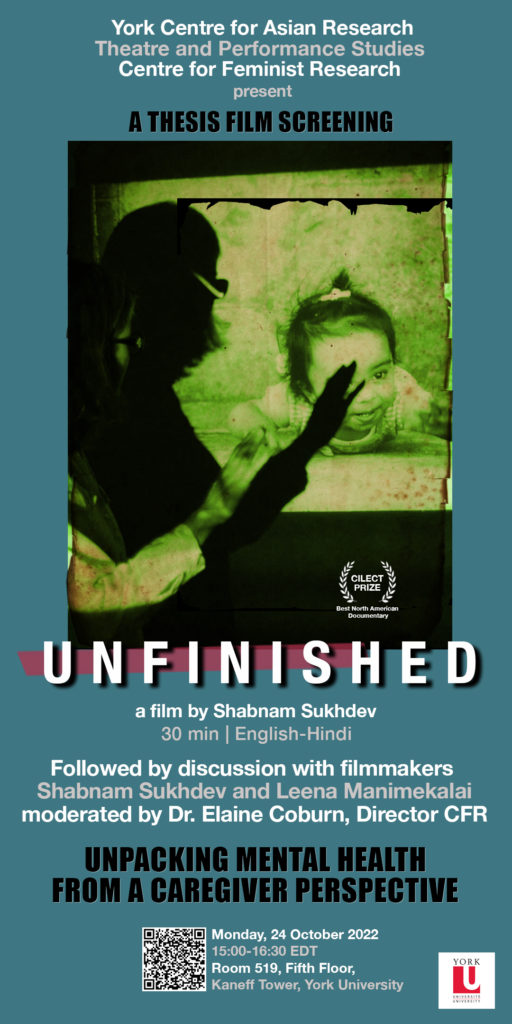 ---
CFR Meet and Greet
Date: Tuesday, October 25, 2022
Time: 1:00pm - 2:30pm EDT
Location: 626 Kaneff Tower
RSVP to cfr@yorku.ca
All are invited to meet the CFR Director, Coordinator, and Associates. Join us to hear more about the services and events the CFR offers and find out how you can be involved.
Please RSVP to cfr@yorku.ca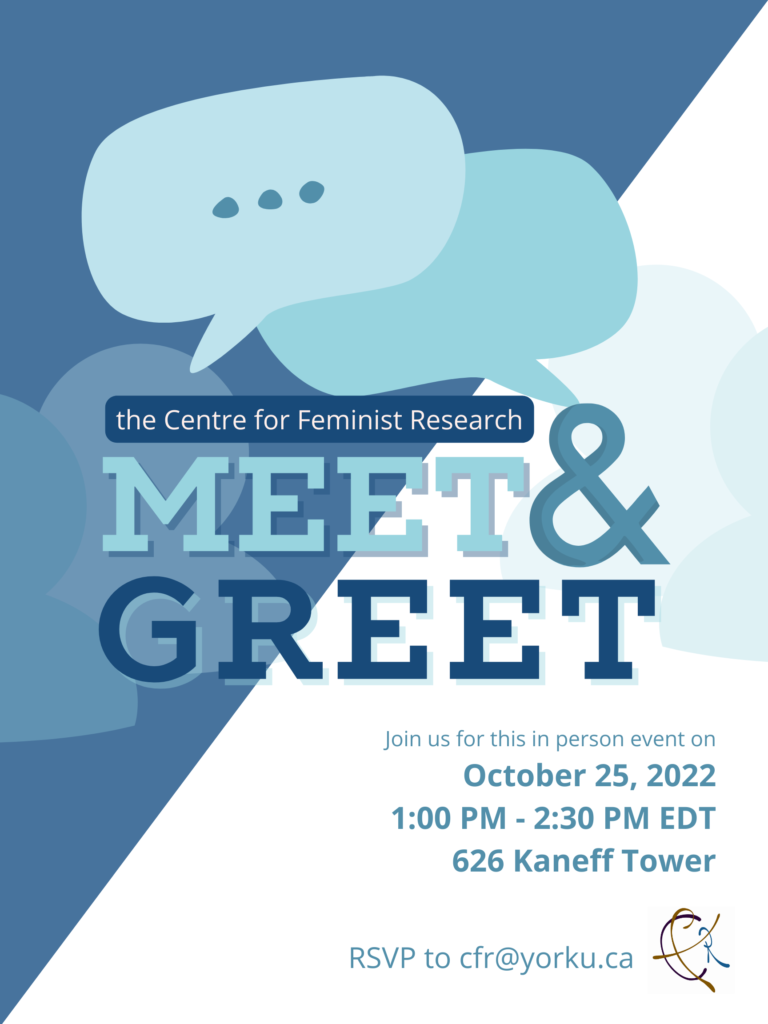 ---
Everything You Wanted to Know About... Peer-Reviewing (But Were Afraid to Ask)
Co-Sponsored by the Centre for Feminist Research, the Centre for Jewish Studies, and Robarts Centre for Canadian Studies
Date: Wednesday, October 26, 2022
Time: 12:00pm - 1:00pm EDT
Location: Virtual
Link: https://yorku.zoom.us/j/94761835402?pwd=T1M5T3dvbmk3aitiRnlWTTNWdGk0QT09

Join David Koffman, Editor of Canadian Jewish Studies, and Elaine Coburn, Co-editor of the Journal of Canadian Studies for this skill share for graduate student and early-career scholars.