The Mary McEwan Memorial Award – Named in Honour of Dr. Mary McEwan, a feminist psychiatrist, this annual award of $1000.00 is awarded to one PhD dissertation produced each academic year at York University in the area of feminist scholarship.
---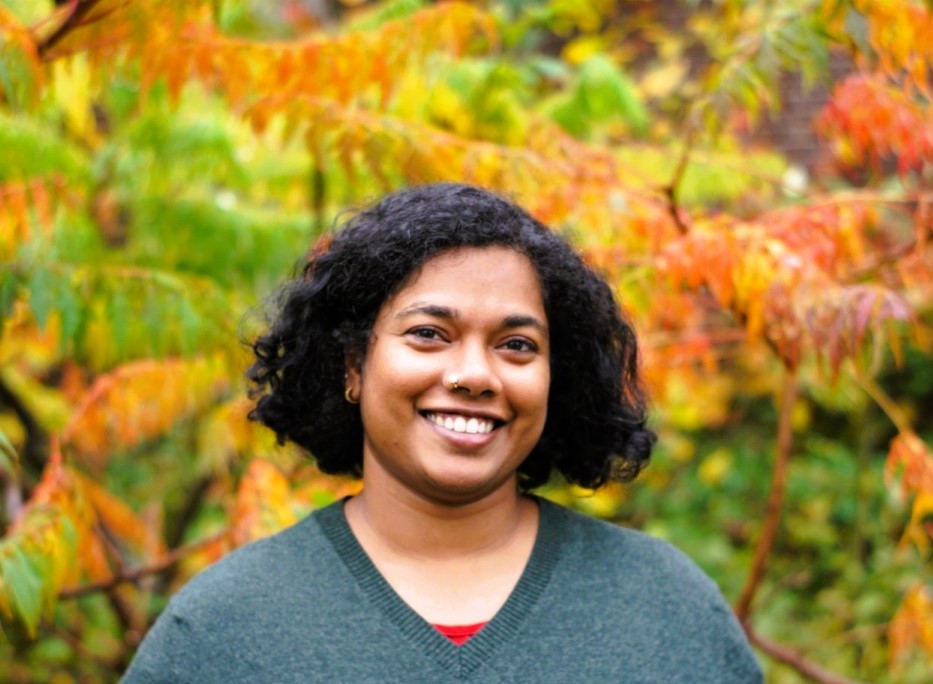 Harshita Yalamarty holds a PhD in Gender, Feminist and Women's Studies from York University (Tkaronto), and an MPhil and an MA in Political Studies from Jawaharlal Nehru University, India. Most recently, she was an Assistant Professor in Women and Gender Studies at Saint Mary's University, Halifax (K'jipuktuk) and has previously taught at University of Delhi. Her research uses an intersectional and transnational lens to examine the journeys of Indian marriage migrant women and caste formations in the South Asian diaspora. Her dissertation was awarded the National Women's Studies Association/University of Illinois Press First Book Prize (2022). Her other research interests include migrant workers' rights, settler colonialism and Hindu right-wing mobilization and Islamophobia in India and Canada. She also enjoys reading sci-fi and fantasy, watching baking shows, is a budding birder and can talk for hours about the transformative potential of playing tabletop roleplaying games.
---
Across Seven Seas, I Followed You Here: Caste, Marriage Migration and Multiculturalism in the Indian Diaspora examines the marriage and migration decision-making processes of Indian marriage migrant women, as well as their experiences in Canada with regard to education, employment, their family lives and community building. The work uses an intersectional and transnational feminist lens to understand 24 respondents' pre-migration contexts and their post-migration experiences as a journey rather than discrete events, as well as the social structures and discourses that enable and are enabled by them. To this end, the project was multi-sited; along with primary interviews with respondents in the Greater Toronto Area in Canada, the research also drew on interviews with teachers of personality development schools who offered "bridal grooming" courses for young women who intended to migrate abroad after marriage, and pre-departure immigration information sessions for Indian highly skilled migrants offered by the Canadian government in the cities of Delhi, Hyderabad and Chandigarh in India. Analyses of documentaries, TV shows, diasporic beauty pageants and migration policies such as the points system, supplemented the ethnographic research. The dissertation centers the voices of respondents within a relational analysis of the broader forces of Canadian and Indian statecraft, the conjoined projects of settler colonialism and multiculturalism, neoliberalism, caste practices and hierarchies, and the discourses of gender "equality" in the context of racialized South Asian model minorities in Canada. Understanding caste as an axis of hierarchical power relations within South Asian diasporas, the dissertation connects the critique of caste practices and inequalities to a broader critique of Canadian multiculturalism in how it has "flattened" and obscured power dynamics within ethnic, racial and migrant communities. This work opens up a space to investigate and enquire after intra-community intersectional dynamics of marginalization and oppression, by employing a transnational lens that simultaneously offers a critique of how race and settler colonialism structures racialized communities within Canada.