The research cluster ​on Identity, Home and Belonging first emerged informally in 2020 ​through the collaborative efforts of emerging and established scholars from different disciplines, ​all associates of the Centre for Feminist Research at York University. ​The research cluster brings together academic researchers, practitioners, graduate and undergraduate students seeking to understand gender-based interpretations of identity, home and belonging, ​emphasizing an integrative anti-racist and anti-colonial feminist perspective. ​In particular, the concepts of identity, home and belonging are problematized by local, national and international power structures, ​including patriarchy, ​imperialism and colonialism, ​racisms and neo-liberalism. ​​Although often understood as personal spaces, an integrative anti-racist feminist and anti-colonial perspective recognizes that identity, home and belonging are all informed by ​these national and international structures of unequal power.
​We follow contemporary anti-racist and anti-colonial feminist geographers in analysing: "(1) the ways that identity, home and belonging are shaped by their location in space, whether conceived of at the level of the household, the nation or globally; (2) the ways in which specific places become imbued with particular social meanings; and (3) "the ways in which meanings and representation associated with certain places are contested, negotiated, and transformed through individual and collective action" (Falah and Nagel, 2005, p. 4). ​Thus, we understand identity, home and belonging as spaces that are shaped by and given contested meanings within unequal patriarchal, racialized, colonial contexts.
Furthermore, we ​emphasize that "feminist practice can render permeable the boundaries between classrooms and communities, research and lived experience, academic and everyday knowers (Addleson & Potter, 1991, p. 275).  In this way we include and integrate many forms of knowledge and ways of knowing, ​scholarly, activist and from lay people, while expanding our understanding of identity formation, home and modes of belonging.
The objectives of this research cluster are as follows:
To provide spaces in which members are invited to critically query, reflect on, discuss issues of identity, home, and belonging.
To interrogate how identity, home and belonging are shaped by structural inequalities and (re)produced through gender relations and roles in the neo-liberal, (post)colonial and globalized era, as well as the ways that women challenge these inequities in their own struggles to give meaning to their identities, homes and belonging. 
To challenge modes of oppression that have defined the personal and social spaces and relationships of identity, home and belonging; in particular, to appeal to decolonizing, cosmopolitan, antiracist, indigenous and other practices as methods for women to reinvent their sense of self, connect to their own memory, their home space and how they choose to belong in a local, national or global community.  
To advance feminist research activities on gender, race, class, indigeneity, disability, sexuality, and other women's issues relevant to identity, home and belonging.  
To contribute to the development of empowering initiatives at a local, national and international level, through the sharing of our experiences, memories, ​knowledges and resources and by encouraging discussion between academics, activists and members of our communities.
Additionally, activities of this cluster will include the following:
Meeting periodically to share their research interests, questions, findings and other concerns relevant to the foci of this research cluster.
Producing and sharing knowledge nationally and/or internationally as well as within and beyond the academy through events held annually, such as workshops, panel discussions, symposiums and conferences.
Working towards collectively publishing their work.
References 
Addleson, K., and E. Potter (1991). "Making Knowledge." In (En)Gendering Knowledge: Feminists in Academe, edited by J. Hartman and E. Messer-Davidow, pp. 259-77. Knoxville: University of Tennessee Press.
Falah, Ghazi-Walid & Nagel, Caroline (2005). Geographies of Muslim Women: Gender, Religion and Space, New York: The Guilford Press
hooks, b. (2009). Belonging, A culture of place. New York, Routledge Press.
McKittrick, K. (2006). Demonic Grounds: Black Women and the Cartographies of Struggle. Minneapolis: University of Minnesota Press.
---
Researchers
---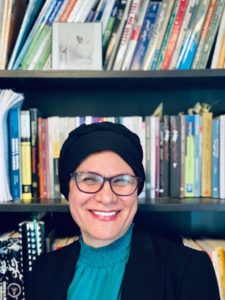 Dr. Zahra Hojati has received her doctoral degree in Higher Education/Women and Gender Studies program at OISE/ University of Toronto. Her research interest is using an anti-colonial and integrative anti-racist feminist perspective to challenge the integration of capitalism and patriarchy in oppressing the Middle Eastern/ Muslim women in North and South. The intersection of gender with race, class, religion and all other social construct is projected in her feminist analysis to pursue the concept of "identity" and "racialized women's resilience".  She has published her book in 2013 and translated it in Farsi in 2018. Zahra has several journal publications as well as numerous conference presentations, national and international.  Zahra has experience teaching as a sessional instructor at Ryerson University as well as at the University of Toronto. Recently, she works as a visiting scholar at York University on the subject of "War and its impact on Middle Eastern Women".
---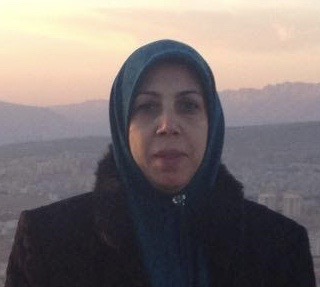 Dr. Fazileh Dadvar-Khani is a professor at the University of Tehran, Iran and a visiting scholar at York University. She is also collaborating with Urban Economy Forum and UN-Habitat.  Her educational background is in the discipline of geography, particularly in gender geography and rural planning. Her work is focused on applying gender analysis and local community engagement in rural development. Due to her experience in coordinating and teaching in women studies departments in Iran, she has been a pioneer geographer in Iran which combined geography and women studies and introduced gender geography to Iranian academic geography. Her book, An Introduction to Paradigm of Gender Geography, was the first Persian book in this field which was published by the Organization for the Study and Compilation of Humanities Books of Universities (SAMT) in 2006.  Fazileh Dadvar-Khani has been recognized as a prominent figure of the country in research and was honored to receive an award from the President of Iran. Her work is focused on applying gender analysis and local community engagement in tourism and rural development. She has published many books in Persian about women's studies, gender geography and tourism planning including: Gender and Development; Foundations of Planning in Changing Rural Space; Introduction to Fundamental Approaches and Methods of Tourism Planning (translation); Credit for Women: Why It Is So Important (translation); with an additional chapter, "Geography of Development in the World and in Iran." Currently, she serves as an editorial board member for academic journals. She is editor-in-chief of the Human Geography Research Journal and was editor-in-chief of the Journal of Research on Women, Development and Politics from 2009-2011, both of which belong to the University of Tehran. She is also cooperating with many ISI Journals including Gender, Place and Culture and Current Issues in Tourism as a reviewer.