Post
Published on 29 July 2022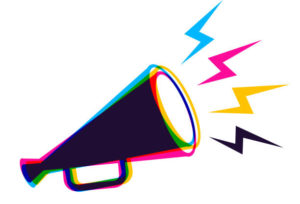 Job ID: 46076
Application deadline: Thursday, August 18, 2022 @11:59 p.m. EDT
Applications are only accepted through the Career Centre. Go to the Career Centre portal and search for the posting with the Job ID listed above.
---
Hourly wage: $20 per hour
Hours per week: 10 hours per week
Start date: September 12, 2022
End date: April 27, 2023
---
Job description
Under the supervision of Dr. Poirier, the Governing the Global Antimicrobial Commons RAY student (10 hours per week) will:
Support ongoing work on a recently awarded SSHRC partnership grant that focuses on governing the global antimicrobial commons in a sustainable, acceptable, fair and effective (SAFE) manner.
This is an opportunity for a student to work with an interdisciplinary team to better understand and address the root social processes, structures, and power dynamics that drive AMR.
They will have the opportunity to attend and actively participate in project specific meetings as well as Global Strategy Lab meetings and seminars.
Specific research activities the student(s) will be engaged in:
Searching for academic literature and extracting and synthesizing information to support manuscript development.
Updating structured and annotated bibliographic reviews of existing literature.
Assisting with literature reviews.
Managing sources using Zotero reference management software.
Supporting the presentation of findings to internal and external audiences.
Type of research experience the student(s) will receive:
Critical thinking.
Conducting a literature review.
Improving writing skills.
Reference management.
Type of training and support that will be provided to the student(s) in carrying out these research activities:
Methodological training on literature collection.
Subject matter training on antimicrobial resistance.
Regular status meetings with your supervising faculty and staff.
Qualifications
Current undergraduate York student (we encourage applicants from diverse programs of study).
Demonstrated interest in global health and antimicrobial resistance.
Demonstrated skills, experience, and familiarity with data collection and literature review.
Experience working with people from a variety of backgrounds/cultures.
Excellent communication skills: professional email/phone correspondence.
Excellent computer skills (word processing, email, database management, spreadsheets).
Demonstrates an eagerness to learn and take on initiative.
Demonstrates organizational and time management skills.
Ability and willingness to work both independently and as part of a team with researchers, students, and staff.
Ability to read and/or write in other languages would be considered an asset.
Application materials
You may also be interested in...