Faculty Fellow, Faculty of Environmental and Urban Change
Faculty Fellow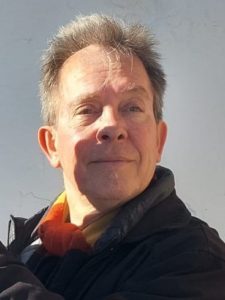 With a BS in Biology, an MS in Tropical Ecology and a PhD in Cultural Anthropology, Felipe developed and introduced the field of environmental Aanthropology in his native Costa Rica. His interest in human-environmental relations has led him to work with peasants and Indigenous populations in Costa Rica for over 25 years exploring issues around environmental conservation, rural livelihoods and wellbeing. Convinced that traditional rural lifeways hold important teachings of sustainability that are particularly valuable in the face of the social-ecological challenges of the Anthropocene, Felipe has delved into issues that emerge from, or impinge on these teachings, including common property management, food sovereignty, biocultural diversity, and Buen Vivir, as areas that we may benefit from with further exploration. Alternatives to the current dominant paradigm of development and progress suggest the need for a World where many worlds can fit. To explore this pluriverse, diverse methodologies are also necessary. Most recently, Felipe has explored arts-based methodologies as a way to carry out research, community outreach, education and knowledge mobilization. Participatory film production has been the means of validating the voices that come from diverse rural lifeways that are increasingly more relevant.
Research keywords:
Socioecological wellbeing; rural livelihoods; buen vivir; peasant and Indigenous traditional knowledge systems; participatory documentary film; art-based methodologies; recovering the commons; biocultural diversity
You may also be interested in...