Global & Environmental Health Lab, Global Health Intern [W23]
Intern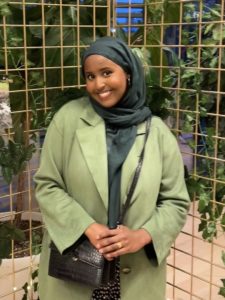 Hafsa is pursuing a Honours BSc in Global Health, with hopes to specialize in global health policy, management and systems. She is currently working as a research assistant in the Global and Environmental Health Lab under the supervision of Prof. Godfred Boateng. She will be exploring the relationship between housing insecurity and poor health outcomes in informal settings throughout Kenya.
Hafsa also has experience in health promotion working as a COVID-19 vaccine ambassador with Toronto Public Health. Throughout the pandemic, she outreached to low-income and radicalized communities experiencing vaccine hesitancy in the North York area.
You may also be interested in...