Research Fellow, Digital Ethics & Global Health
Research Fellow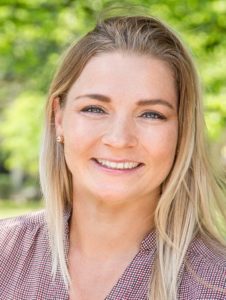 Jennie Phillips is an academic-practitioner specialized in digitally-enabled human behaviour during crisis, and risk measurement and resilience development in complex virtual online networks. Building on her work in Digital Response Networks — the complex human networks that form online during crisis — Jennie's current research focuses on digital ethics and governance of health data in complex humanitarian emergencies.
Jennie holds a Ph.D. from the University of Toronto and is a Doctoral Scholar with the Social Sciences and Humanities Research Council of Canada. In addition to her role as the Digital Ethics & Global Health Fellow at the Dahdaleh Institute for Global Health Research, Jennie is also a Doctoral Fellow with Citizen Lab, University of Toronto. She teaches part-time at York University in Disaster & Emergency Management.
Jennie's practitioner experience focuses on education, innovation, training and research. Clients span private, public, academic and non-profit sectors to include the Privy Council Office/Prime Minister's Office of Canada, Global Affairs Canada, United Nations Office for the Coordination of Humanitarian Affairs and York University. Jennie has worked locally and overseas in Switzerland, Swaziland, and India; holds a decade of experience working in and researching Emergency Management; and has over 12 years experience working in education and Information Communications and Technology (ICT). Jennie founded and leads ELLIPS Design + Consulting.
You may also be interested in...