Visiting Faculty Fellow
Faculty Fellow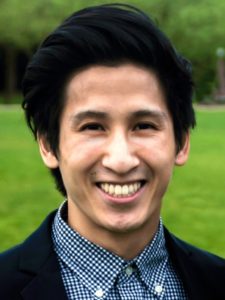 Kam Phung (he/him) is an incoming assistant professor of business & society / sustainability at the Beedie School of Business, Simon Fraser University. As a social scientist, his research examines the organizational and entrepreneurial underpinnings of innovation and change in the face of pressing societal challenges, and to date, he has studied such dynamics in the context of climate change, modern slavery, and stigma. Some of his published and award-winning empirical research has included an examination of the business models of modern slavery and their linkages to global supply chains and the exploitation of migrant workers in advanced economies as well as an examination of the impact of disruptive technologies on stigmatized and marginalized communities. For his doctoral dissertation, he conducted a multi-year organizational ethnography to explore life on the ground behind efforts to design and implement solutions based on emerging technologies such as blockchain to address climate change and stimulate action at the transnational level.
Regularly collaborating with organizations and entrepreneurs in his research and having spent several years in industry working with various organizations around the world tackling social and environmental issues, including the field office of a socio-economic NGO in Botswana, an access to energy consultancy in France, and a series of environmental technology start-ups in Canada, Kam strives to derive insights that drive meaningful action and social change. He is the recipient of multiple prestigious international and national awards from institutions such as the Academy of Management and Social Sciences and Humanities Research Council of Canada.
Kam holds a PhD in organization studies (York University) and completed a SSHRC Postdoctoral Research Fellowship in the area of social innovation (University of Cambridge). He also holds an MSc in sustainable development (HEC Paris), an MSc in economics and business administration (Norwegian School of Economics), and a BCom in international business (University of Victoria).
You may also be interested in...