Community Fellow, SeeChange Initiative
Research Team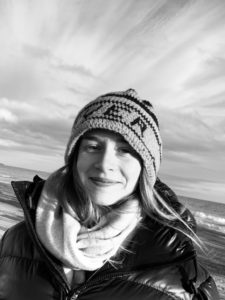 Madlen Nash is an epidemiologist and health advocate. She holds an Honours BSc in microbiology and immunology and an MSc in epidemiology, both from McGill University.
Previously, Madlen worked for the Pai Global TB Group at the McGill International TB Centre, where her research focused on the evaluation of HIV and TB diagnostics in India. In addition to leading field research, she also consulted for leading global health institutions, including the World Health Organization (WHO) and the Foundation for Innovative New Diagnostics (FIND). Madlen has also worked with the international advocacy organization AIDS-Free World.
Her research has been published in Lancet Global Health, Lancet Child & Adolescent Health, Journal of Clinical Microbiology, and Scientific Reports. She received the Canadian Institutes of Health Research (CIHR) Master's Award, the Fonds de recherche Santé Quebec (FRSQ) Master's Award, and the Jonathan Meakins Prize for Best Paper in Clinical Research.
Madlen is a founding member of SeeChange, an organization supporting community-led responses to health emergencies. She currently works with SeeChange, leading their work with vulnerabilised communities in Canada.
You may also be interested in...