Fellow, Community Garden
Research Fellow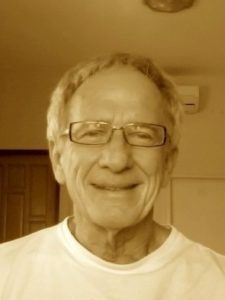 Paul is an artist from Canada who works with image and story in collaboration with people from communities affected by civil disorder, natural disaster and poverty. He co-founded the Spiral Garden at the Hugh MacMillan Rehabilitation Centre in Toronto for physically challenged children.
In 1994, collaborating with McMaster University and local artists Sri Lanka, Paul established the Butterfly Peace Garden in Batticaloa, which became the model for other peace gardens in Sri Lanka and Cambodia. He received an Ashoka Fellowship in 2003 for his work in Sri Lanka.
Additionally, Paul also established training centres for contemplative art such as the Monkey's Tale Centre in Batticaloa which gives training to teachers and community social workers in creative process emphasizing reconciliation through the healing power of nature and art.
He has written a collection of stories based on the lives of children at the Butterfly Peace Garden called "Small Wonders". This is the first of three-part compendium of Garden Path teaching and practice called the "Summa Ludo Logica". The other two parts are a survey of Garden Path history and pedagogy called "Beautiful Nonsense" published February 2018 and a toy-based teaching syllabus called the "Out-of-the-Box Curriculum Guidebook" published in in 2019.
Collaborating with friends in Canada, Paul founded Garden Path Serendipity (GPS) Inc., a not-for-profit dedicated to bringing Garden Path wisdom and practice to marginalized youth in downtown Toronto where he now lives and works at the Falling Sky Studio.
You may also be interested in...