Post
Published on 5 January 2023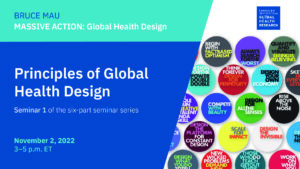 On November 2, 2022, world-renowned designer Bruce Mau presented a seminar entitled Principles for Global Health Design at the Dahdaleh Institute for Global Health Research – it was the first in a series of six seminars seeking to explore the intersection of global health and design. Co-organized by the Department of Design, School of Arts, Media, Performance & Design at York University, the goal of the seminar series is to demonstrate that design is all about caring—and, that caring design has the potential to address "the greatest challenges in human history."
The Massive Action: Global Health Design series was kicked off with over 20 people attending in person and an additional 55 people attending virtually. Renowned for his revolutionary approach to "designing the world", Bruce shared his famous and inspiring philosophy: pressing challenges are design opportunities.
Design goes far beyond the visual. Mau brought his famous 'scenarios-based' methodology to an intersection with global health. Scenarios thinking uses a "what-if" approach, where multiple distinct scenarios are developed to solve a problem. These approaches are grounded in reality and explore different impacts of the scenario on the challenge presented, including but not limited to, social, cultural, economic, and political impacts. This scenarios process allows for different shareholders to input their values and ideas and it creates a roadmap for massive change.
Throughout this process, a degree of cautious optimism—termed by Mau as "fact-based optimism"—is necessary. He presented a variety of charts, showcasing that for the majority of the population of the world today, they have better opportunities for survival than a hundred or two hundred years before. An example he showed was the dramatic decrease in child mortality rates. Looking at the facts, humanity is better than ever before in recorded history. Mau suggests that even if this were not the case, "designers do not have the luxury of cynicism". The job of a designer, according to Mau, is to bring the optimism.
Indeed, Mau's presence at the Dahdaleh Institute on November 2 created a calm yet inspiring atmosphere. The audience engaged with Bruce over how to apply these new modes of thinking in the world.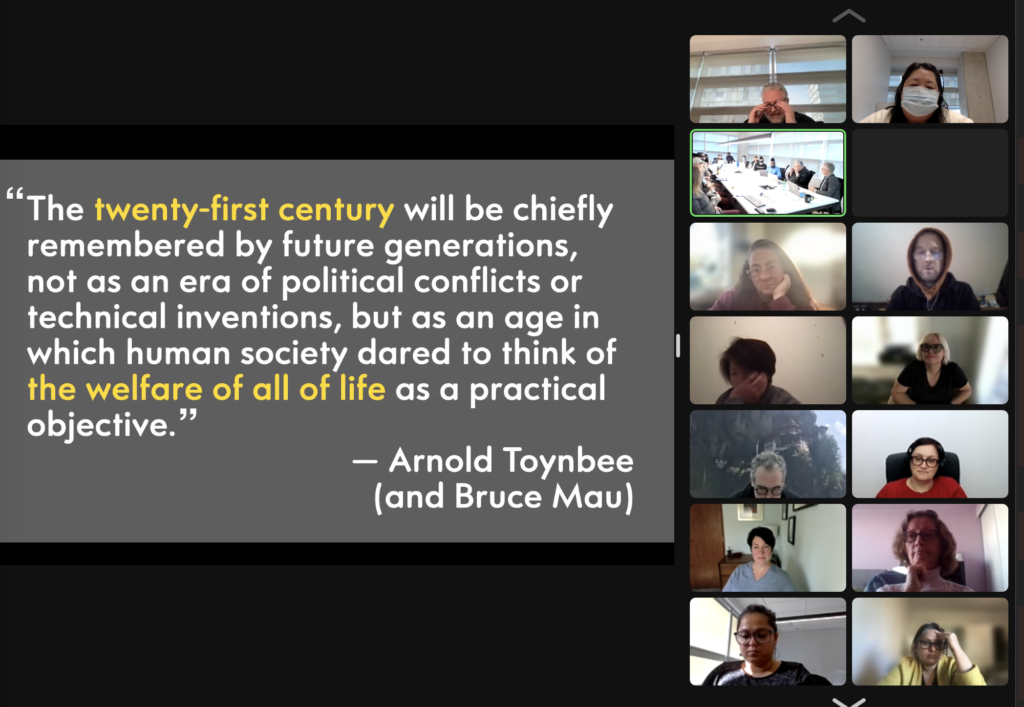 When asked how people can stay positive despite a hyper-awareness of global and local issues, Mau suggested that while people tend to act selfishly in times of unrest, "when people see that we are investing in the future, people want to be a part of it".
Undoubtedly, Mau's seminar series represents one such investment in the future and efforts to design the new normal. In a world where some may find it increasingly difficult to stay optimistic—amid the "crisis stack" of climate change, global political tensions, racial injustice, COVID-19, and more—designer Bruce Mau's perspective is a breath of fresh air. The first seminar sets the tone and direction for the four case studies that Bruce Mau will be exploring with the design students in the coming months, stay tuned for more on this!
You may also be interested in...