In June 2020, York University launched its new University Academic Plan 2020-2025 (UAP), which included a university-wide challenge to elevate York's contributions to the United Nation's 17 Sustainable Development Goals (SDGs). The new UAP serves as a blueprint for action, positioning York University as an agent of positive change in a world facing a convergence of unprecedented trials from climate change, a global pandemic, poverty, systemic inequality and political polarization.
Please read below for featured activities being conducted by Dahdaleh Institute researchers at York University.
SDG 3: Good Health and Well-Being
Two Faculty of Science researchers received federal funding to lead national disease modelling efforts. Mathematics Professor Huaiping Zhu is leading the One Health Modelling Network, which received $2.5 million over two years from the Ministry of Health and the Ministry of Innovation, Science and Industry. Zhu and his collaborators are designing the new network for emerging infections using multidisciplinary knowledge about the connections between environmental, animal and human health to refine the disease modelling used to identify pathogens early.
SDG 5: Gender Equality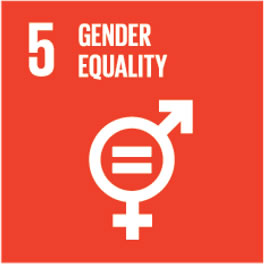 New books by Glendon College professors Gertrude Mianda and Jacinthe Michaud discuss women's experiences in two very different ways. Mianda's book V.Y. Mudimbe: African women, gender and social order (Editions du Cygne, 2022) is an examination of the novels of renowned Congolese philosopher V.Y Mudimbe and his insights into gender and women in Africa. "Mudimbe, who was born in Congo in 1941, is a man who was ahead of his time in his beliefs about women and society," said Mianda. Meanwhile, Michaud's work Frontiers of Feminism: Movements and Influences in Québec and Italy, 1960-80 (UBC Press, 2021) analyzes the feminist movements occurring in two disparate environments. The book examines the influence of American and French feminisms on the evolution of these two movements.
SDG 13: Climate Action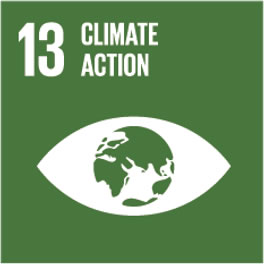 In an effort to promote the climate change research happening at York and mobilize the community to take action, the University's Organized Research Units (ORUs) held their first Climate Change Research Month in March 2022. This initiative is tied to the University Academic Plan that was launched in 2020. It featured more than a dozen public events that demonstrated how climate change impacts every facet of life – including child development, mental health, faith, employment, equity and the economy. "York University researchers are at the forefront of disciplinary and interdisciplinary investigations into what climate change means today and how to create a more sustainable future," says Elaine Coburn, an associate professor and director of the Centre for Feminist Research.
SDG 14: Life Below Water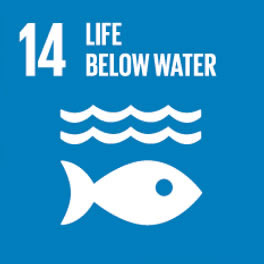 Planetary health is one of the three overarching research themes at York's Dahdaleh Institute for Global Health Research, calling urgent attention to the human health cost of environmental degradation and inviting deeper reflection on the relationship between human and environmental wellbeing. A ground-breaking Dahdaleh study demonstrates just how interdependent humans are with our oceans and sea life.
"We set out to establish a research agenda that would illuminate the relationship between human civilization and the biosphere," said Dr. James Orbinski, director of the institute. "It is quite clear to us in research and policy work that while there is an interdependent relationship, the biosphere will adapt and survive, but human civilization may not. We must approach the relationship to our planet with a higher degree of humility."
In the Dahdaleh study, published in the Journal of Climate Change and Health in May 2022, planetary health fellow Byomkesh Talukder and research assistant Nilanjana Ganguli, guided by Orbinski, examined the interdependency between oceans and human life and presented the findings in what Orbinski calls a "systematic, problem-solving approach that breaks through silos in academic research and policy work." In 2021, they conducted an extensive literature search and chose pertinent studies, using a predefined research protocol that included identification, screening and eligibility. They reviewed and analyzed the relevant studies to gain a broader understanding of this interdependency.
"Understanding the causes and effects of climate change impacts on the ocean and its biodiversity and planetary health is crucial for taking preventive, restorative and sustainable actions to ensure ocean biodiversity and its services," the authors state.
Our oceans have been protecting us from the major impacts of climate change, absorbing more than 90 per cent of excess global temperature increase, and about 25 per cent of CO2 emissions. However, Talukder, Ganguli and Orbinski make it clear that climate change-induced ocean warming, acidification, and deoxygenation affect ocean biodiversity which in turn affects planetary health. There are resulting biospheric and human consequences for ecosystem services, food and nutrition security, human livelihoods, biomedical and pharmaceutical research, disaster risk management and for organisms that are pathogenic to humans.
"Planetary health is a pretty new concept," said Talukder, "and the relationship between planetary health and the United Nations Sustainability Development Goals isn't known to many people, but it can help improve our approach to the biosphere in which we live and on which our survivability depends."  
Orbinski added, "The issue of ecological degradation is more front and centre with every passing day. When it comes to climate change, we need new approaches to adaptation and mitigation."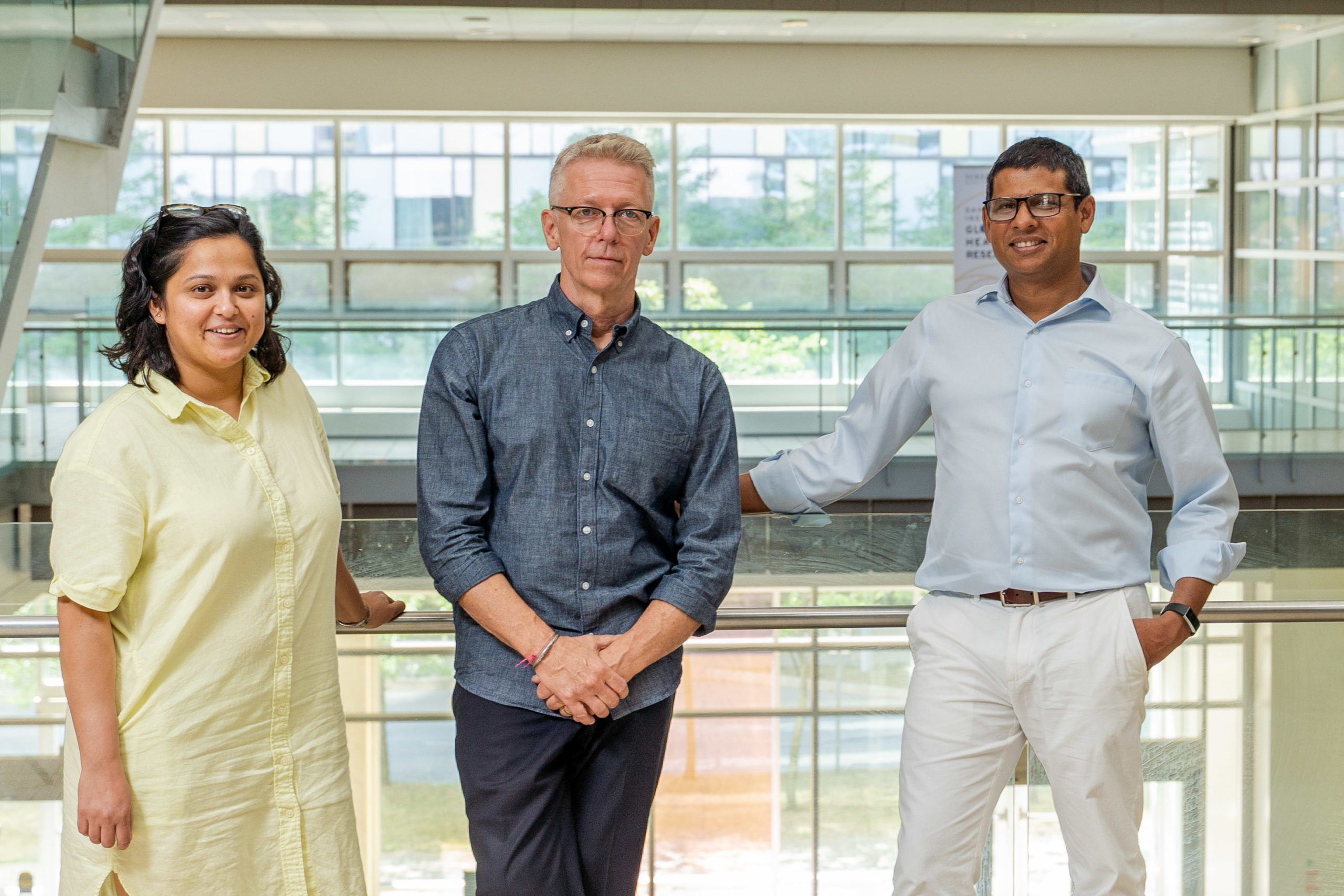 The team isn't simply sitting and waiting for others to take action; they are not only involved in research, but in solutions. In August 2022, they met in Malawi with a team of experts to develop tools that will help communities adapt and try to take charge of their destiny, and there will undoubtedly be other, similar gatherings.
"Our work is oriented to inform policymakers," said Ganguli. "We spent many hours collecting and synthesizing information from many sources so people can visualize it. We are trying to help people take action."
SDG 17: Partnerships for the Goals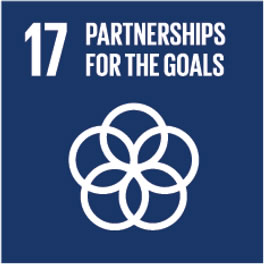 The success of a 2021 agreement between York University and the University of Witwatersrand in South Africa to tackle COVID-19 across Africa has led to a grant expanding the scope of the project and extending it throughout the Global South. It has led to the creation of an international consortium of experts in disease modelling; artificial intelligence (AI); clinical global health; disaster management; veterinary health care; citizen science; community engagement; participatory research; software engineering; AI governance; policy; and sex, gender intersectionality and decolonization. "We started with little seeds and they are growing," said Jude Dzevela Kong, a York assistant professor of mathematics and the executive director of the consortium.
You may also be interested in...