The Global Goals can only be met if we work together.
Strengthen the means of implementation and revitalize the global partnership for sustainable development. Goal 17 is about fostering global partnerships, international investments, and support to ensure innovative technological development, fair trade and market access, especially for developing countries. To build a better world, we need to be supportive, empathetic, inventive, passionate and, above all, cooperative.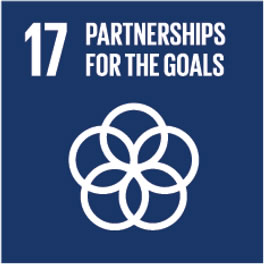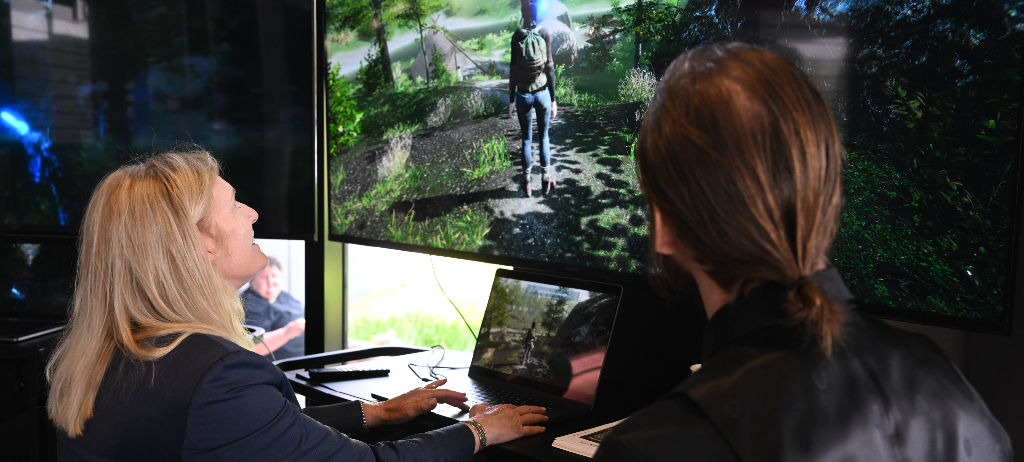 Indigenous Metaverse joins UNESCO's campaign to promote and protect Indigenous languages
Pictured here: York University President and Vice-Chancellor Rhonda Lenton engages with Biskaabiiyaang: The Indigenous Metaverse.
Biskaabiiyaang: The Indigenous Metaverse joined the global community for UNESCO's International Decade of Indigenous Languages, 2022-2032, along with more than 1,400 other organizations that are working towards protecting Indigenous languages worldwide. Biskaabiiyaang shared Anishinaabemowin (Ojibwe language) resources and will also contribute stories, tools and research for metaverse learning as the project continues. These materials are produced by a network of First Nations Elders, Anishinaabe community members, the Indigenous Youth Council and partners including the Nokiiwin Tribal Council, York University and UniVirtual.
Facts

4
partners who support education with low & lower middle-income countries on the SDGs:  
Ontario high schools  
Universities Canada   
Government of Canada  
Nippon Foundation   

5
collaborative SDG-oriented education programs with local and global partners, including the Cross-Campus Capstone and Go Global Sustainable Development Goals (SDGs) in Action Student Challenge

$8M+
in external funding between 2020-2022 to leverage AI, Big Data and fight pandemics in and with the global south

350+
MOUs with global partners in 2021-2022 (up from 345 in 2020-21)
5+
joint collaborations with intergovernmental organizations, including the WHO, UNESCO, UNITAR, UNECE & the G7


8
memberships in regional, national and global bodies including: 
Sustainable Development Solutions Network: A Global Initiative for the United Nations
The International Association of Universities
Observatory Magna Charta Universitatum
The Association of Commonwealth Universities
Council of Ontario Universities
Universities Canada
Hemispheric University Consortium
Canadian Bureau for International Education

50%
publications published through international collaboration in 2022


10
current and emerging partners that York will collaborate with to support refugees, involuntarily displaced students, and students from low & lower-middle income countries financially:
Kenyatta University 
Daughters for Life  
Canada and Latin America Research & Exchange Opportunities
World University Service of Canada
TMU Lifeline Syria Challenge 
Open Society  
UNHCR Kenya 
Windle International Kenya 
African Higher Education in Emergencies Network (AHEEN) 
University of Health and Allied Sciences
Stories