Promote sustained, inclusive and sustainable economic growth, full and productive employment and decent work for all.
Economic growth should be a positive force for the whole planet. This is why we must make sure that financial progress creates decent and fulfilling jobs while not harming the environment. Goal 8 is about protecting labour rights and once and for all putting a stop to modern slavery and child labour, promoting job creation with expanded access to banking and financial services, and to ensure all have access to the benefits of entrepreneurship and innovation.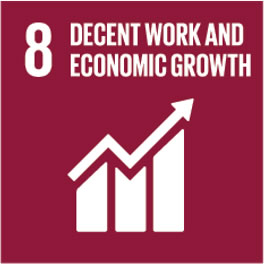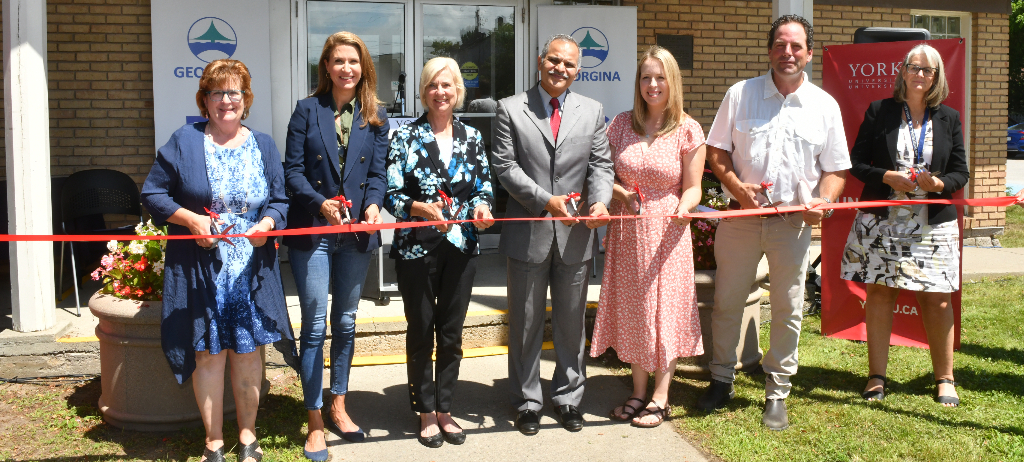 New YSpace location supports growth in northern York Region
Pictured here: Leadership from the Towns of Georgina and East Gwillimbury and York University in a ribbon cutting ceremony for the opening of YSpace in York Region.
In an ongoing effort to promote innovation and entrepreneurship, York University has opened a new branch of YSpace to support local startups and existing businesses during their post-pandemic recovery. "By leveraging the success of YSpace's programs and making customized resources available, York University is facilitating entrepreneurship and business acceleration in northern York Region," says York University's Vice-President of Research and Innovation Amir Asif. YSpace offers both in-person and virtual learning opportunities to allow for collaboration among business owners and the creation of mentorship connections.
Facts
245
publications relevant
to SDG 8
(2020-2022)
YU Mitacs Interns (Accelerate, Elevate & Globalink Programs)
132
(2019-2020)
129
(2020-2021)
109
(2021-2022)

30+
programs relevant
or related to SDG 8

Foreign-trained professional degree programs in law and nursing

Free legal clinics for small business owners and start-ups
4
multimillion-dollar investments, with York as a top recipient in Ontario from Canada's Natural Sciences and Engineering Council's (NSERC) Collaborative Research and Training Experience (CREATE) program in 2020-22

Funding secured from Mitacs Canada for training students and postdoctoral fellows in Canada and abroad with university and industry partners

(2019-2020 to 2021-2022)

47%
of publications
co-authored with international institutions Interdisciplinary Organized Research Units and Catalyzing Interdisciplinary Research Clusters
Global Labour Research Centre
Digital Currencies

2192
School of Continuing Studies students studying on campus and
2528
studying online during the pandemic
Stories