York University is investing more than $3.5 million in interdisciplinary research with a focus on the United Nations Sustainable Development Goals that could have real-world, global impact through its Catalyzing Interdisciplinary Research Clusters (CIRC) initiative.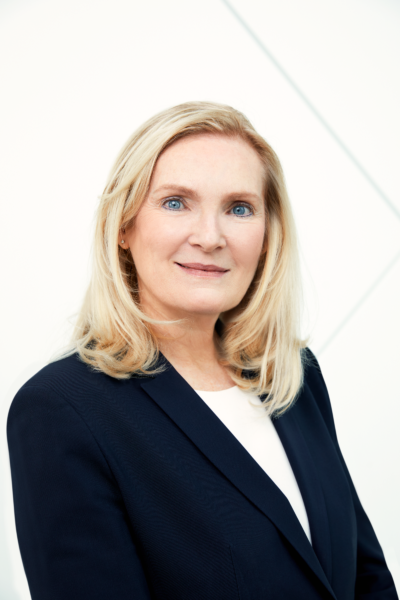 The initiative will help fund research excellence for interdisciplinary projects in strategic areas, including artificial intelligence and society, digital cultures and financial technologies (fintech), disaster and risk governance, as well as York's new Markham Campus and the proposed Vaughan Healthcare Centre Precinct.
Today, York announces the first recipients of the new CIRC funding valued at $150,000 per year over three years for each research cluster, through the Office of the Vice-President Research & Innovation.
"York is a dynamic, research-intensive university that is committed to enhancing the well-being of the communities we serve," said Rhonda Lenton, president and vice-chancellor. "We work to address society's most urgent demands by supporting research excellence, interdisciplinary knowledge translation, and collaborative partnerships that expand the influence of scientific discovery. The inaugural recipients of the Catalyzing Interdisciplinary Research Cluster grants are producing ground-breaking discoveries in a wide variety of fields; making impactful contributions towards York's Strategic Research Plan and University Academic Plan, as well as the United Nations Sustainable Development Goals; and driving positive change in our local and global communities."
The projects are as follows:
Collaborative Technology for Healthy Living led by Professor Robert Allison of the Lassonde School of Engineering (Lassonde).
AI Systems: Engineering, Governance & Society led by Associate Professor Giuseppina D'Agostino of Osgoode Hall Law School (Osgoode) with co-applicants Associate Professor James Elder of Lassonde and Professor Marin Litoiu of the Faculty of Liberal Arts & Professional Studies (LA&PS).
Digital Justice led by Associate Professor Patricio Dávila of the School of Arts, Media Performance & Design (AMPD) with co-applicant Associate Professor Ganaele Langlois of LA&PS.
Digital Currencies led by Professor Joann Jasiak of LA&PS with co-applicant Associate Professor Henry Kim of the Schulich School of Business.
Indigenous Climate Leadership and Self-Determined Futures led by Associate Professor Deborah McGregor of Osgoode and the Faculty of Environmental and Urban Change (EUC) with co-applicant Assistant Professor Angele Alook of LA&PS.
Partnership for Youth & Planetary Wellbeing led by Kate Tilleczek of the Faculty of Education with co-applicants Associate Professor Deborah McGregor of Osgoode and EUC, Professor James Orbinski of the Faculty of Health and Postdoctoral Fellow James Stinson of the Faculty of Education.
Disaster and Health Emergency Urban Systemic Risk Transformation Cluster led by Professor Jianhong Wu of the Faculty of Science with co-applicant Associate Professor Afshin Rezaei-Zare of Lassonde.
"York is pleased to invest in interdisciplinary research clusters that will continue to facilitate our leadership in research that aims to have a transformative impact on society," said Amir Asif, vice-president research and innovation. "The CIRC funding is bringing together talented researchers from across disciplines to address questions of global importance, such as health and the environment, enhancing the diverse socioeconomic impacts of our research."
In addition, six other highly ranked proposals will each receive interim one-year funding of $75,000. These include proposals titled: Overcoming Epidemics: Transnational Black Communities Response, Recovery, and Resilience co-led by Associate Professor Sylvia Bawa and Assistant Professor Mohamed Sesay both of LA&PS, and Assistant Professor Oghenowede Eyawo of the Faculty of Health; York-Water Urban Sustainable Ecosystem Interdisciplinary Research Cluster co-led by Professor Satinder Brar and Associate Professor Pouya Reza both of Lassonde; Youth, Gender Violence, Health and Gender Justice led by Professor Annie Bunting of LA&PS; Catalyzing Collective Action at the Intersection of Global Health and the Arts co-led by Professor Caitlin Fisher of AMPD and Professor Steven Hoffman of the Faculty of Health and Osgoode; From Colonial Genocide to Just Relationships: Building Interdisciplinary Research Excellence for Indigenous Futurities co-led by Professor Luann Good Gingrich of LA&PS and Assistant Professor Heidi Matthews of Osgoode; and New Pathways for Youth Thriving in Intersecting Contexts of Marginalization led by Associate Professor Jonathan Weiss of the Faculty of Health.
To learn more about Research & Innovation at York: follow us at @YUResearch; watch the animated video which profiles current research strengths and areas of opportunity, such as artificial intelligence and Indigenous futurities; and see the snapshot infographic, a glimpse of the year's successes.