The Office of Research Services (ORS) provides a full suite of services to York faculty members in their pursuit of research, scholarship and creative endeavours. ORS works closely with Faculty based research officers to help connect researchers to internal and external sources of research funding.  ORS also supports applications to institutional research funding and research awards. From application to award, ORS helps you maximize the productivity and impacts of your research, scholarship and creative works.
Innovation York facilitates and maximizes the commercial, economic, and social impacts of research & innovation, and creates a culture of engaged scholarship and experiential learning. Agreements, knowledge mobilization, commercialization, industry partnerships, and entrepreneurship are all supported by Innovation York.
If you would like to view a list of Grants and Contracts received from 2006-2020, please contact David Phipps (dphipps@yorku.ca).
Quick Links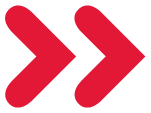 PHS Financial Conflict of Interest Regulations
Guidelines and link to the Significant Financial Interests (SFI) Disclosure Form for Research Funded by the U.S. Public Health Service (PHS).