Make cities and human settlements inclusive, safe, resilient and sustainable.
The world's population is constantly increasing. To accommodate everyone, we need to build modern, sustainable cities. Goal 11 is about using new, intelligent urban planning to create safe, affordable and resilient cities with green and culturally inspiring living conditions.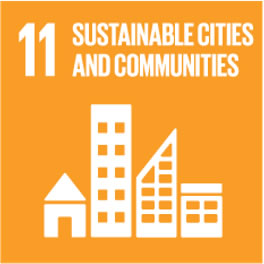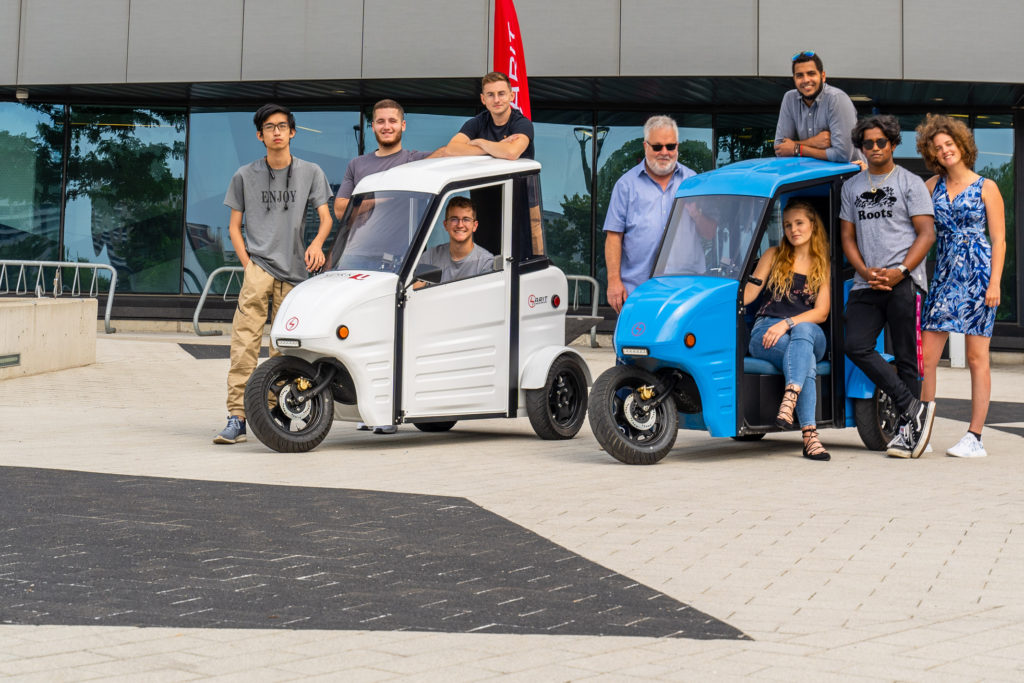 Testing and scaling up electric vehicles on campus
Pictured here: Staff members standing with two electric vehicles.
A partnership inspired in 2021 between auto magnate and former York University governor Frank Stronach and Professor Andrew Maxwell, Bergeron Chair in Technology Entrepreneurship at the Lassonde School of Engineering, turned York into a testing site for Stronach's new threewheel electric vehicle, know as SARIT (Safe, Affordable, Reliable, Innovative Transit). The four-year partnership includes the establishment of a campus dealership to explore ideal pricing. Staff are running real-life tests of the cars through their work in areas like maintenance, security and parking, while students – both undergraduate and graduate – are testing applications for the vehicles beyond campus staff transportation, including their suitability for ride sharing and for use by people with disabilities.
Facts
225
publications

(2019-2021)

42%
of publications co-authored with international collaborators

40+
Programs relevant
or related to SDG 11

23
refugee and other forced migrant students admitted to York University between 2018-2021
300+
Event days during the Pandemic

100s
of children from the Jane-Finch community received free access to sporting events, programs and childhood diabetes clinics in 2019-21

York alumni are
13.5%
more likely to have volunteered in the past year vs. other university graduates in the Greater Toronto Area

Asante Soccer Academy, Union Basketball Canada Academy, Key Hoops, Active Scholars, and the Junior Provincial Wheelchair Basketball Team are just some of the community sporting groups and teams hosted by York Lions at our athletic facilities Music, drama, and other
performing arts events
open to the public
(in-person/virtual and free &
paid), hosted by
the School of the Arts, Media,
Performance & Design:
1000+ public event days for music, drama, and other performing arts (2019-2022)
200+ event days (2018-2019)
500+ event days (2019-2020)
150+ event days (2020-2021)
150+ event days (2021-2022)
Stories