Ensure inclusive and equitable quality education and promote lifelong learning opportunities for all.
Education liberates the intellect, unlocks the imagination and is fundamental for self-respect.  It is the key to prosperity and opens a world of opportunities, making it possible for each of us to contribute to a progressive, healthy society. Goal 4 is about ensuring access for all along all educational levels, and ensuring relevant skills for sustainable development and financial success.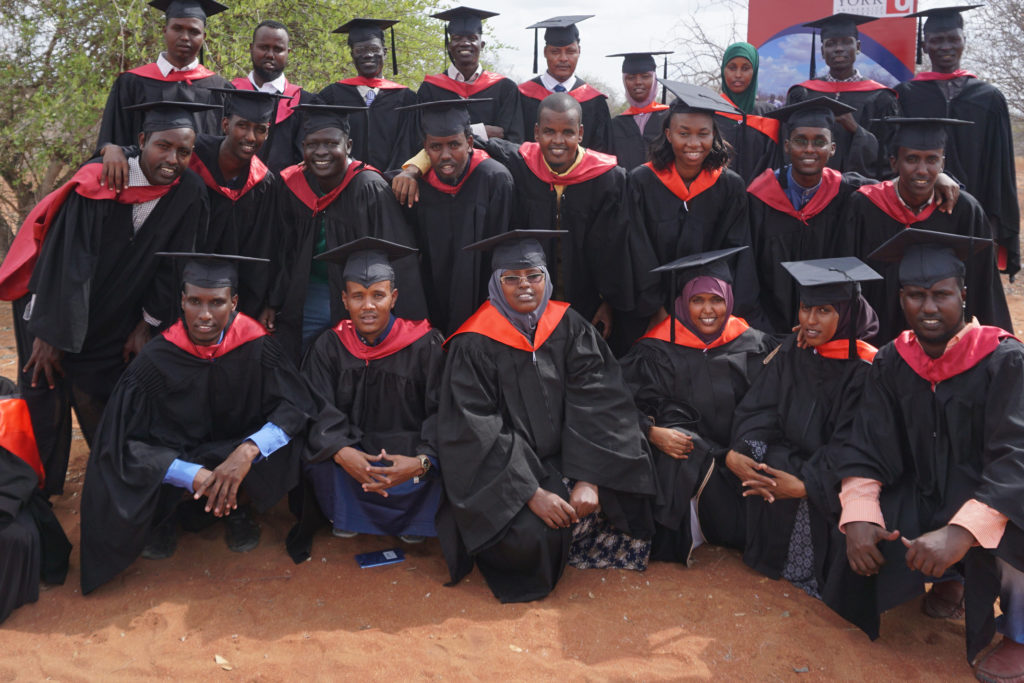 Bringing higher education opportunities to refugees in Kenya
Pictured here: Group of York U graduates in Kenya
For the past two years, York University's Faculty of Education, Centre for Refugee Studies, and the Borderless Higher Education Project for Refugees (BHER) Project have co-sponsored a speaker series with Windle International Kenya. The series features experts from York University and institutions that support refugees.
BHER is a consortium of Kenyan and Canadian universities – including York University – and NGOs that aims to make educational programs available where refugees need them. The project's goal is to provide free accredited university programs to working, untrained refugee and local teachers on the ground in Dadaab, Kenya – one of the world's largest and long-standing refugee encampments. Through its work in countries that are adjacent to regions where people have been displaced, BHER's work is critical to advancing UNHCR's goal of enrolling 15% of refugee youth in higher education by 2030.
Facts
133
publications

(2019-2021)

30+
Programs relevant or related to SDG 4

32%
of publications
co-authored with
international collaborators

27%
of alumni more civically active because they attended York U

4
SDG-focused
Faculty Provostial Fellows
UNESCO Chair,
the world's first and longest-serving in Education for Sustainable Development
(SDG 4.7)
Stories