Compassion and a strong moral compass is essential to every democratic society.
Promote peaceful and inclusive societies for sustainable development, provide access to justice for all, and build effective, accountable and inclusive institutions at all levels. Yet, persecution, injustice and abuse still run rampant and are tearing at the very fabric of civilization. Goal 16 ensures that we tackle abuse, organized crime, corruption and violence through strong institutions and global standards of justice.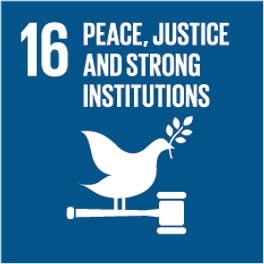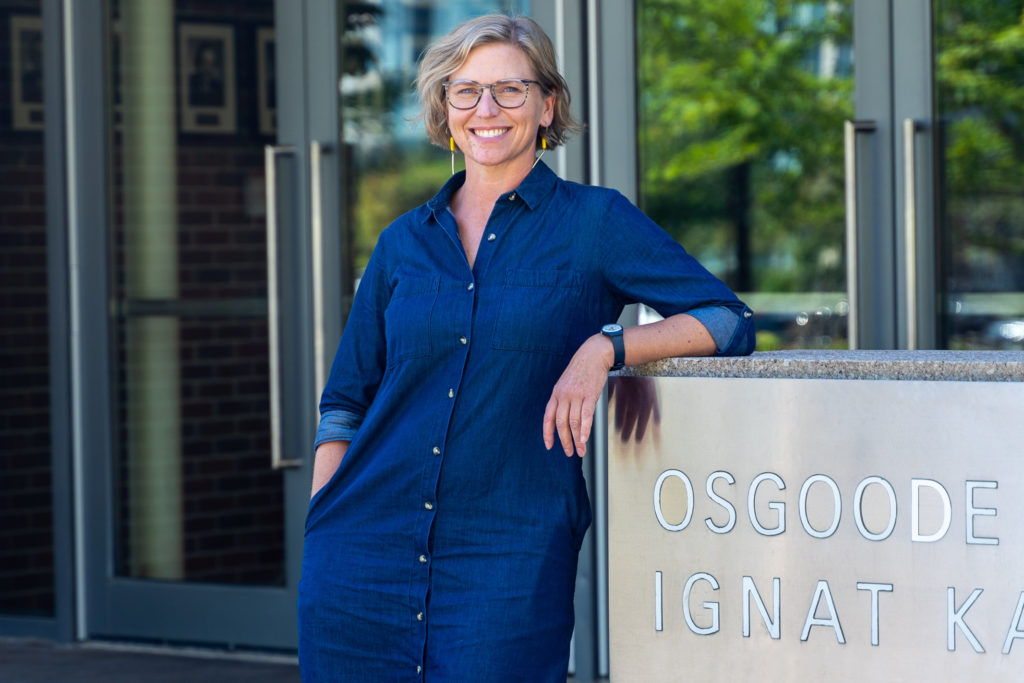 York Research Chair in Environmental Law & Justice in the Green Economy
Pictured here: Dayna Scott
Professor Dayna Nadine Scott of Osgoode Hall Law School was appointed as York University's Research Chair in Environmental Law & Justice in the Green Economy in 2018. Scott, who is cross-appointed to the Faculty of Environmental and Urban Change, is a co-Director of Osgoode's Environmental Justice and Sustainability Clinic and a co-coordinator of the joint MES/JD program. Scott's research interests focus on contestation over extraction, the distribution of pollution burdens affecting marginalized communities and vulnerable populations, and the justice dimensions of the transition to a greener economy. She is currently co-Principal Investigator for a SSHRC-funded project that is pursuing research oriented towards how the "just transition" to sustainable economies can be imagined and infrastructured to restore Indigenous jurisdiction, laws and governance systems.
Facts
317
publications

(2019-2021)

27%
of publications
co-authored with
international collaborators

15+
years providing free education in the global south for refugees

Home to Centre for
Bee Ecology, Evolution and Conservation

50+
programs relevant
or related to SDG 15

4
degree scholarship programs for students who are SDG leaders or global Changemakers

16+
scholarships or awards to pursue SDG-relevant collaborative learning opportunities with overseas partners

5+
Canada Research Chairs engaged in SDG 16-related research

400+
graduates who have received free access to degree and micro-credential programs between 2013-21 were refugees in East Africa
Major Scholarships for Students who are SDG-Leaders/Global Changemakers:
Undergraduate:
President's International
Scholarship of Excellence
Global Leader of Tomorrow
Award for International Students
Tentanda Via Scholarship
Graduate:
Graduate Fellowship for
*Borderless Higher Education for Refugees (BHER project) a consortium of Canadian and Kenyan universities and NGOs.
Stories