Ensure access to affordable, reliable, sustainable and modern energy for all.
Renewable energy solutions are becoming cheaper, more reliable and more efficient every day. Our current reliance on fossil fuels is unsustainable and harmful to the planet, which is why we have to change the way we produce and consume energy. Goal 7 is about implementing these new energy solutions as fast as possible to counter climate change, one of the biggest threats to our own survival.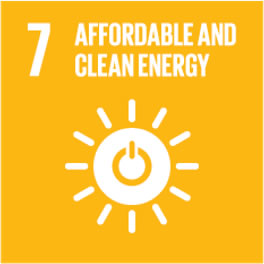 Markham Campus aspires to LEED Gold certification
Pictured here: Gordon Binsted
York University's new Markham Campus, slated to open in Spring 2024, is being designed and constructed to achieve LEED Gold certification. Leadership in Energy and Environmental Design (LEED) certification recognizes building projects for sustainable actions taken in interior and exterior design and construction, operations and management. Thanks to Diamond Schmitt Architects and sustainability consultant Footprint, the building's design and construction incorporates demand and occupancy controlled ventilation and lighting as well as sustainable building materials. The heating and cooling plants for the campus are connected to Markham District Energy, enabling efficient, cost-effective energy management. The building will feature water metering, the installation of low-flow plumbing fixtures and outdoor landscaping that uses local plant species.
Facts
204
publications

(2019-2021)
20+
Programs relevant or related to SDG 7

47%
of publications
co-authored with
international collaborators

3+
Canada Research Chairs
engaged in Sustainable Energy Solutions research
Stories