Reduce inequality within and among countries.
Too much of the world's wealth is held by a very small group of people. This often leads to financial and social discrimination. In order for nations to flourish, equality and prosperity must be available to everyone – regardless of gender, race, religious beliefs or economic status. Goal 10 is all about addressing income inequality, social, economic and political inclusion and creating policies that promote equality.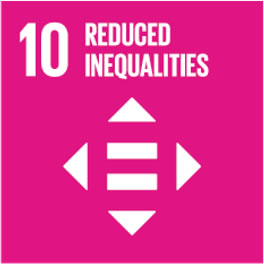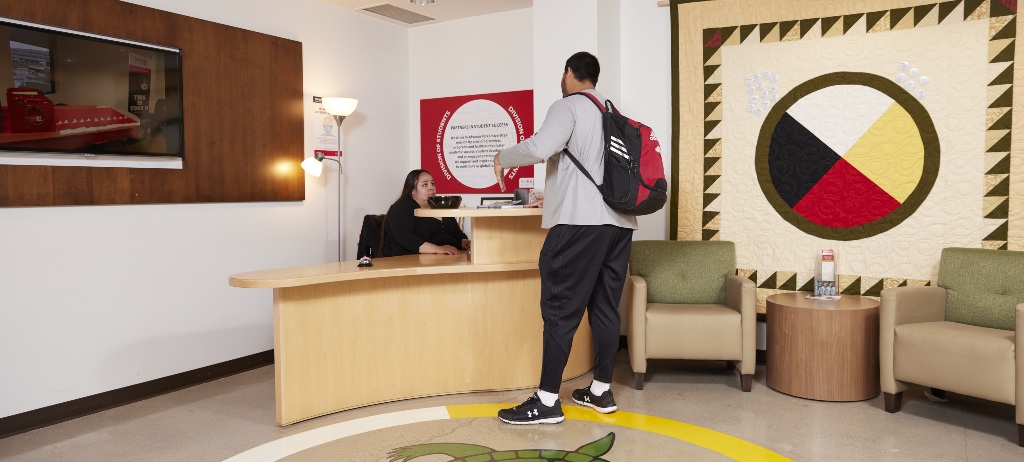 York University commits $1 million in support of Indigenous research
Pictured here: York University student receiving support through the Centre for Indigenous Student Services. 
The York University Indigenous Research Seed Fund is providing $1 million over three years to emerging and established Indigenous scholars to advance research excellence in Indigenous knowledge, languages and ways of knowing and being. The fund builds on the University's ongoing commitment to support emerging and established Indigenous scholars, their knowledge creation and the Indigenous communities they work with, under its broader commitment to advance decolonization, equity, diversity and inclusion for underrepresented groups.
Facts
388
publications relevant
to SDG 10

(2020-2022)

16,000+
students are first in their family
to attend university

$150,000
in funding through the York Black Research Seed Fund to support the research of Black scholars.

35+
years of work with refugees at York at the Centre for Refugee Studies

Global Programs focused on increasing access to underrepresented and or low-income students:
Go Global Sustainable Development Goals (SDGs) in Action Student Challenge 
Globally Networked Learning (Virtual Classrooms) 

60+
programs relevant or related to SDG 10

Tentanda Via Scholarship
launched in 2021, provides scholarships to SDG-engaged students in Canada, accounting for diverse socio-economic, cultural and geographical contexts

35%
of publications
co-authored with international institutions
18
relevant interdisciplinary Organized Research Units and 8 catalyzing interdisciplinary research clusters

6
K-12 outreach/mentorship programs prioritizing underrepresented communities

30%+
of refugee graduates in East Africa who received a fully-funded degree from York since 2018 were women

Framework and Action Plan to Address Anti Black Racism

Web-based tool for researchers engaging in research on indigenous issues
Stories