Faculty Fellow, Faculty of Liberal Arts & Professional Studies
Faculty Fellow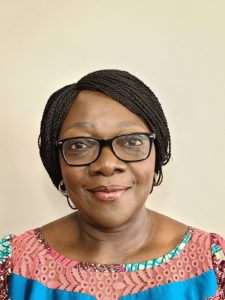 Gertrude Mianda holds a PhD in sociology in gender and development from Université Laval in Québec City. She is currently the director of the Tubman Institute for Research on Africa and its Diasporas at York University. She is a professor in the Gender and Women's Studies program at Glendon Campus and in the School of Gender, Sexuality and Women's Studies, York University. She was the Chair of the School of Gender, Sexuality and Women's Studies at York University from 2011 to 2015.
Professor Mianda is a sociologist, feminist, and Africanist with research interests in gender and development, globalization, post-colonialism, decolonialism with focus on Africa, particularly on Congolese women. Her most current research on gender-based violence in the DRC funded by SSHRC examines the experiences of women survivors of war rape. Her research focuses as well as on immigration, primarily on francophone Africans in the minority francophone community in Canada (Toronto and Ottawa), particularly their economic and social integration.
Research keywords:
Reproductive health
You may also be interested in...