Senior Fellow, Faculty of Health
Senior Fellow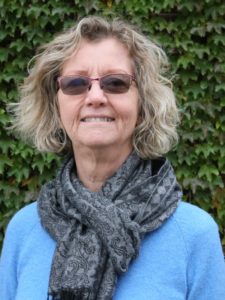 Beryl Pilkington practiced nursing as a staff nurse and clinical specialist (maternal-newborn and women's health) before serving as a CUSO 'cooperant' in Nigeria at a treatment centre for women with obstetric fistulae (1992). She earned a BScN (Western University), MScN (University of Toronto), and a PhD in Nursing (Loyola University Chicago). She worked at Sunnybrook Health Sciences Centre for three years as a nurse researcher before obtaining a faculty appointment in York's School of Nursing from 1999 to 2021.

Beryl's research focused on quality of life, social determinants of health, resilience, loss, and grieving with populations including persons with diabetes living on a low income, people living in a marginalized neighbourhood, mothers experiencing perinatal loss, women with gynecologic cancer, women in an abusive relationship, persons living with stroke, and older persons living in long-term care.

Beryl led an IDRC-funded project (2014-2016) focused on community health in the refugee context in Dadaab, Kenya. The project was affiliated with the CIDA-funded project, "Borderless Higher Education for Refugees," under the auspices of York's Centre for Refugee Studies.

Her scholarly interests include nursing capacity development and health service delivery in LMICs through expanded access to post-graduate education in nursing.
Research keywords:
Critical perspectives in global health; nursing and health systems capacity development
You may also be interested in...