Post
Published on 13 December 2022
A book launch was held for DI community fellow Paul Hogan's book, Playing for Real on December 10, 2022.
The book was commissioned by Di director James Orbinski for Paul to develop a curriculum based book as a continuation of his experiences and the artistic creations he fostered at the Butterfly Peace Garden in Sri Lanka. 
The event was held at the Great Hall, St. George by the Grange in Toronto and featured Paul's reflections of his many years of moving engagement with youth in Sri Lanka that helped them process and heal following the civil war. Traditional story telling, poetry reading and a moving musical dance were capped off by words of thanks by former Faculty of Health dean and Dahdaleh senior fellow, Professor Harvey Skinner.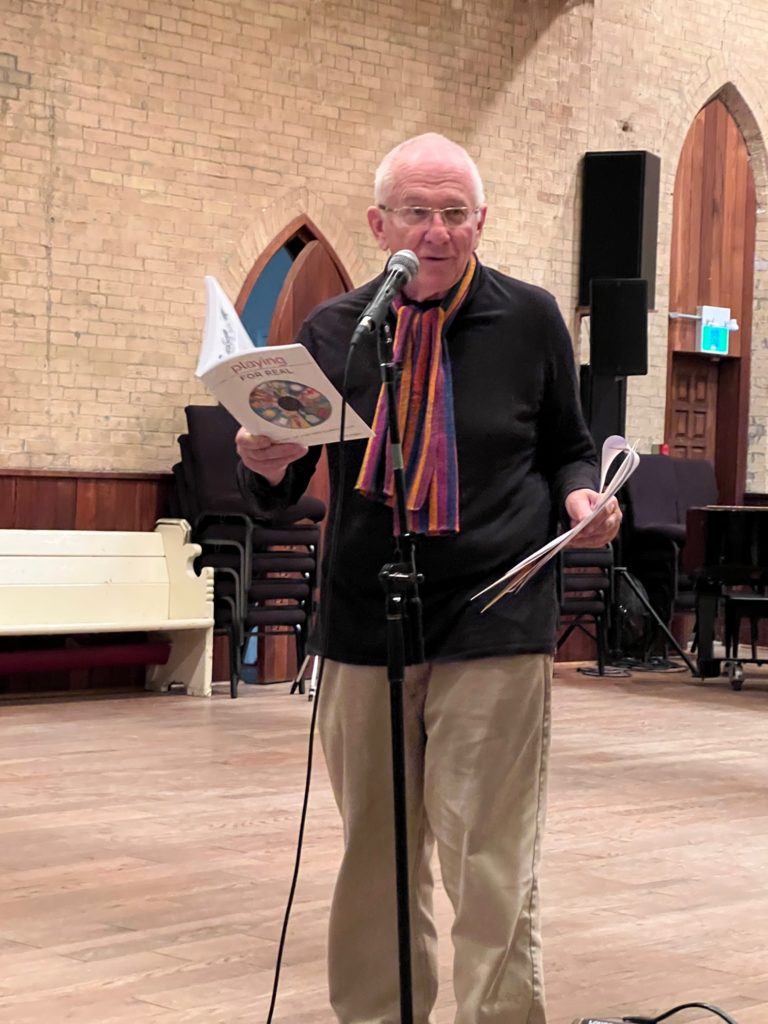 The event was enjoyed by over 40 people. Congrats Paul!
You may also be interested in...