Research Fellow, Global Health & Wellness of Refugees & Migrants
Research Fellow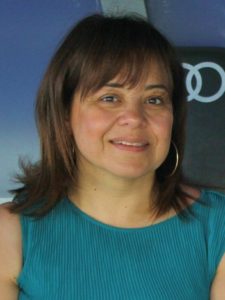 Dr. Maissaa Almustafa holds a Ph.D. in Global Governance from Balsillie School of International Affairs, Wilfrid Laurier University (WLU). She is a Research Fellow at the Dahdaleh Institute for Global Health Research, a Research Associate at the University of Waterloo, an Affiliated Researcher with the International Migration Research Center, and teaches Politics of the Middle East at the WLU Department of Political Science. Her research focuses on forced displacement, statelessness, refugees' experiences, and the impact of refugees' journeys on their lives and wellbeing.
Born in Damascus, Syria, Dr. Almustafa completed her Degree in Economics at Damascus University, and worked in the fields of diplomacy and international business development at the British Embassy in Damascus. After moving to Canada in 2011, she completed her Master's studies in International Public Policy at the Balsillie School of International Affairs, WLU.
Dr. Almustafa is actively involved in refugees' resettlement in the Waterloo region. In addition to sponsoring her own family, she volunteered at the Mennonite Coalition for Refugee Support and is now a member of WLU Steering Committee for assisting Syrian refugees. She is also a Member of the Board of Directors of Reception House of Waterloo Region, where she heads the policy and advocacy committee.
You may also be interested in...