Faculty Fellow, Faculty of Liberal Arts & Professional Studies
Faculty Fellow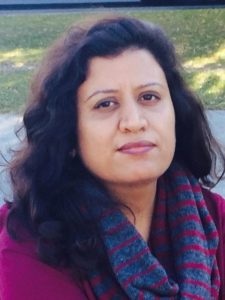 Dr. Sadia M. Malik holds a PhD in economics from the United States and has more than 15 years of professional experience in pedagogy and applied research. Her research interests lie in health economics and international development. Over the past ten years of her affiliation with York University, she has taught a multitude of core and specialized courses in economics including Health Economics, Economic Growth and Development, and Economic Policy in Developing Countries.

Dr. Malik's professional experience is quite diverse, including teaching, research, grant writing, and policy advocacy. Prior to her appointment at York University in 2011, she worked as director of the Mahbub ul Haq Human Development Centre, a public policy think tank based in Islamabad, Pakistan set up by an internationally acclaimed development economist and practitioner, Mahbub ul Haq, the chief architect of the Human Development Index and pioneer of annual human development reports published by the United Nations Development Programme. At the centre, Dr. Malik was involved in conducting and supervising research and writing of annual reports on various themes related to human development in South Asia.

Dr. Malik has won several research grants from national and international agencies, including the Social Science and Humanities Research Council of Canada (SSHRC), the World Bank, the International Labour Organization, and the Department for International Development, U.K.
Research keywords:
Health economics; global health; political economy; international development
You may also be interested in...