Post
Published on July 19, 2023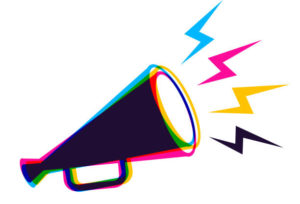 Job ID: 60001
Job Title: Public Health Institutions Research Assistant
Application Deadline: Thursday, August 17, 2023 @ 11:59 p.m. ET
Applications are only accepted through the Career Centre. Go to the Career Centre portal and search for the posting with the Job ID listed above.
---
Hourly wage: $20 per hour
Hours per week: 12 hours per week
Start date: September 5, 2023
End date: April 26, 2024
---
Job description
Under the supervision of Dr. Poirier, Dr. Cassola, and the Global Strategy Lab's Public Health Institutions research team, the Public Health Institutions RAY student (12 hours per week) will:
• Support projects on public health policy and governance, including projects that compare the roles of senior public health officials internationally and investigate the role of scientific evidence in public health policymaking.
•Conduct desk research, including statutory analyses, literature searches, and article summaries and syntheses.
•Attend and actively participate in Global Strategy Lab meetings and events.
•Provide administrative and logistical support on research projects.
Specific research activities the student(s) will be engaged in:
Gathering data from government agencies and public health organizations;
Reading and summarizing legislation and policy documents;
Searching for, summarizing, and synthesizing academic articles and grey literature;
Managing sources using reference management software;
Contributing to the writing and editing of manuscripts.
Type of research experience the student(s) will receive:
Analytical and critical thinking;
Statutory analysis;
Literature review and synthesis;
Preparing presentations and written outputs of research;
Editing and formatting manuscript drafts;
Professional communication as part of an interdisciplinary team.
Type of training and support that will be provided to the student(s) in carrying out these research activities:
Subject matter training in public health policy and governance;
Methodological training in conducting statutory analyses and literature searches;
Training in academic writing, including how to prepare effective summaries, syntheses, and presentations;
Regular status meetings with an interdisciplinary project team.
The Global Strategy Lab is committed to fostering an inclusive and equitable environment that celebrates people in all their diversity and encourages a variety of perspectives. We recognize that different experiences and viewpoints are a source of strength in collaboration, and the driving force behind innovative, creative, equity-minded, and globally oriented research.
Qualifications
Current undergraduate York University student.
Demonstrated interest in public health, public policy, public administration, and/or international relations.
Demonstrated knowledge of social science concepts, theories, and research methods.
Demonstrated skills, experience, and familiarity with conducting literature reviews.
Demonstrated analytical skills for understanding, sorting, and categorizing complex information.
Effective interpersonal and communication skills.
Demonstrated computer skills (word processing, email, spreadsheets, forms, and slides; facility with Office 365 Apps).
Ability and willingness to work both independently and as part of a team with researchers, students, and staff.
Demonstrated eagerness to learn and take initiative.
Demonstrated organizational and time management skills.
Application materials
Cover letter
Resume
Writing sample
If you have any questions, please email Mathieu Poirier
You may also be interested in...