Student Opportunity – Performance Accountability in Maternal Care in Sub-Saharan Africa Research Assistant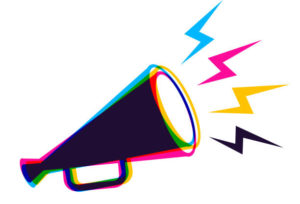 Job ID: 41479
Application Deadline: Thursday, April 21, 2022 @11:59pm
Visit the following link for the Eligibility Criteria.
Applications are only accepted through the Career Centre. Go to Career Centre portal and search for the posting with the Job ID (listed above).
---
Hourly Wage: $17 per hour
Weekly Hours: 12 hours per week
Start Date: May 2, 2022
End Date: August 27, 2022
---
Job Description
Under the supervision of Mary Wiktorowicz, the Performance Accountability in Maternal Care in Sub-Saharan Africa RAY student (for up to 12 hours per week) will:
Engage in a scoping review on the topic: Performance accountability in maternal care in Sub-Saharan Africa
Support the development of a manuscript for publication in a peer-reviewed journal
Specific research activities the student(s) will be engaged in:
Assist in research involving the development of a scoping review on the topic: Performance accountability in maternal care in Sub-Saharan Africa
Work with the York University librarian to identify key words by reviewing research articles initially identified for potential inclusion in the scoping review to narrow the search for relevant articles to those most precisely aligned with topic
Sort the articles to identify those that match the search criteria
Use a template to document how articles were sorted by creating a decision-tree that indicates the number of articles identified, those excluded for a series of reasons (wrong jurisdiction, time period, or focus) and the number included
Create a digital research archive of PDFs of identified included papers
Become familiar with using EndNote for cataloguing articles, and use of EndNote for citation in the draft manuscript
Review the included articles by summarizing relevant content
Create a table that categorizes the articles according to sub-themes, type of study; population studied, and main findings
Assist in the development of a manuscript for publication in a peer-reviewed journal by drafting a section of the scoping review results
Create a draft PowerPoint presentation that captures the core conceptual content
Type of research experience the student(s) will receive:
Critical thinking
Conducting scoping reviews
Preparing presentations and written outputs of research
Using EndNote to catalogue articles, and cite them in the draft manuscript
Contributing to the preparation of a draft manuscript
Type of training and support that will be provided to the student(s) in carrying out these research activities:
Methodological training on data analysis
Subject matter training on global health
Regular status meetings with your supervising full-time faculty
Qualifications
Current undergraduate York student (we encourage applicants from diverse programs of study, including global health)
Demonstrated interest in global health
Demonstrated skills, experience, and familiarity with conducting literature reviews
Experience working with people from a variety of backgrounds/cultures
Excellent communication skills: professional email/phone correspondence, public speaking, and presentation proficiency
Excellent computer skills (word processing, email, database management, spreadsheets)
Demonstrates an eagerness to learn and take on initiative
Demonstrates organizational and time management skills
Ability and willingness to work both independently and as part of a team with researchers, students, and staff
The Dahdaleh Institute welcomes applications from all qualified individuals, including, but not limited to women, persons with disabilities, visible minorities (racialized), Indigenous Peoples and persons of any gender identity and sexual orientation. York University is committed to a positive, supportive, and inclusive environment.
List of applications materials:
You may also be interested in...